Promoting culture as a major Cambodian asset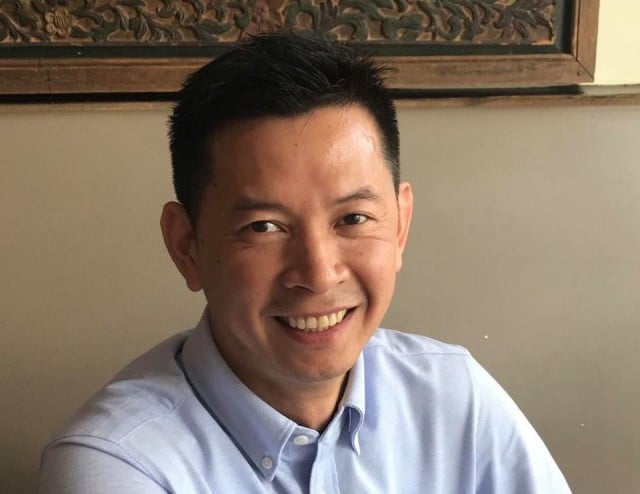 ThmeyThmey
April 22, 2019 3:05 AM
Ky Soklim, Thmey Thmey senior journalist interviews Lim Bun Hok, the new secretary general at the Cambodian National Commission for the United Nations Educational, Scientific and Cultural Organisation (UNESCO).
KY SOKLIM: After your nomination as secretary-general at the Cambodian National Commission for UNESCO, what is your prioritized plan for the coming years?
LIM BUN HOK: It is my great honour and pleasure to serve the Cambodian National Commission for UNESCO. My appointment reflects the trust that His Majesty the King and the Royal Government have in me. The former secretary general achieved a great deal over many years before I joined the national commission — for example, the preservation of Khmer manuscripts, the research at Cheung Ek archaeological site, digitization of archives at the Cambodian National Library, regional training of young managers of World Heritage Sites, just to mention a few. But I believe there are still more opportunities, in particular in terms of coordination with relevant ministries, regional and international cooperation and internal capacity development.
Need for greater visibility
The immediate priority would be to make the Cambodian public know more about what the national commission does, then to bring more visibility for the Cambodian National Commission at the regional level, then at the international level. To do so, I need to initiate more regional and international cooperation activities to further strengthen collaboration with UNESCO's Phnom Penh office in all sectors under UNESCO's mandate and to invite competent people to help our commission.
Since I have taken office, we have set up our own email address, our website is being developed, we are supporting the Asian Cultural Council to conduct research on Asian cultural policy — and we will be doing much more in the years to come. In 2023 for example, the national commission will organize a celebration of the 150th anniversary of the Congress of Asian and North African Studies under the High Patronage of His Majesty the King. You see? Step by step, we will make the national commission play a key role. We will try to better communicate what we are doing.
KY SOKLIM: What is the role of the national commission? It has nothing to do with UNESCO international in Cambodia?
LIM BUN HOK: We usually call the Cambodian National Commission for UNESCO by its abbreviation CAMNAC. I can say that with the UNESCO Phnom Penh office, we are complementary. The UNESCO office's mission is to help member states in the fields of what its name indicates — namely education, science, communication and culture — while the national commission helps to facilitate the coordination between UNESCO in general and our Cambodian governmental institutions as well as with national commissions and UNESCO centres in other countries. It is important to remember that the national commission works not only in the field of culture but also in the fields of education, science and communication.
KY SOKLIM: There is a Khmer saying: "If culture is extinguished, the nation collapses". How important is culture for a nation?
LIM BUN HOK: Culture is vast and culture is a big word. At an individual level, culture provides each of us dignity. A person with no culture is not a fully-rounded or developed person. At a country level, we can say that specifically for Cambodia, culture is even more important than for many other countries, although we cannot compare one culture with another – each has its own distinctive characteristics and value. But we can say definitely that for Cambodia, culture is a major asset to make its reputation shine brightly in the world. We have to admit that Cambodia cannot compete with other countries in the field of economy, technology, industry, armaments etc. But Cambodia has its word to say in terms of culture at the global level.
KY SOKLIM: Could you tell me the value of culture for the economy in general and in particular for the tourism sector?
LIM BUN HOK: Usually we refer to culture for development. This can be achieved chiefly through tourism, which itself is largely enabled by culture. In other words, culture and tourism cannot be dissociated. Many research projects, in particular those conducted by UNESCO, have established indicators highlighting how culture contributes to development at the national level — fostering economic growth, and helping individuals and communities to expand their life choices and adapt to change. Cultural and creative industries represent one of the most rapidly expanding sectors in the global economy with a growth rate of 9.7 percent in Asia. Very recently, the Cambodian Minister of Tourism drew attention to the fact that in 2018, Cambodian tourism registered an increase rate of 10.7 percent with 6.2 million international tourist arrivals, injecting revenues of around $4,356 million into the national economy, thanks to the cultural assets of our country.
KY SOKLIM: Cambodia used to be a French protectorate, for nearly one hundred years. Many French buildings were constructed. But over time, a number of buildings have been destroyed or have gradually lost their quality. On behalf of CAMNAC, do you have any plan to save those buildings?
LIM BUN HOK: In many countries in the world, unfortunately, the urbanization process is one of the major threats faced by heritage buildings. It doesn't mean that modernization has to be pursued in contradiction to preservation. But such contradiction is caused by our policies and views. If we attach importance to urban heritage, we must develop policies to preserve these heritage buildings during urbanization. What we can do is to advocate with the Ministry of Culture, UNESCO and our development partners for their preservation and assist the owners on how to generate income from heritage buildings while preservation is still possible.
Making heritage buildings profitable
There are many ways to do this, for example the government or another entity could provide for a period of time no-interest loans to the owners to turn their privately owned heritage buildings into hotels, restaurants or offices of high standing. We have examples in Battambang, Kampot and Kratie — as well as Phnom Penh and Siem Reap — which show that heritage buildings are considered major tourist attractions. And we should work with government authorities at all levels — national, provincial, municipal and local — to develop and also implement specific policies, guidelines and plans for areas under their respective jurisdictions and also any buildings under their ownership or control. We can see some interesting examples of sensitive renovation without destruction of the heritage character of buildings as in, for example, the Ministry of Education main building and Sisowath High School on Norodom Boulevard in Phnom Penh.
KY SOKLIM: High-rise buildings are popping up every day in big towns, especially Phnom Penh. Some say these skyscrapers detract from the traditional beauty of Phnom Penh. How would you respond to this criticism?
LIM BUN HOK: We can't stop the country from new development but a balance needs to be found by preserving, for example, historical areas. Phnom Penh development has evolved through the course of its own history since its establishment in 1443. High towers are being and will be developed like in any other city. However, historical districts like the ones around Wat Phnom, previously called the Khmer district, around the Royal Palace, previously called the French district, and around the Central Market, previously called the Chinese district, should be preserved. In fact, we might say that this is an urgent task if we want to have any hope of saving what remains of the character of our capital city, once known as the Pearl of Asia.
KY SOKLIM: Tangible and intangible heritage have the same value?
LIM BUN HOK: Of course the definitions are completely different ... tangible cultural heritage is the legacy of physical artefacts. Tangible heritage includes buildings and historic places, monuments, artefacts etc which are considered worthy of preservation for the future. These include objects significant to the archaeology, architecture, science or technology of a specific culture. In Cambodia, we have three such sites registered at the international level — Angkor, the Temple of Preah Vihear and Sambor Prei Kuk.
Intangible cultural heritage consists of practices, representations, expressions, knowledge or skills, as well as the instruments, objects, artefacts and cultural spaces that are considered to be part of a place's cultural heritage. In Cambodia, we have five such items registered at the international level — the Royal Ballet, Sbek Thom, the Tug-of-war game, Chapei Dong Veng and Lakhon Khol.
UNESCO also has a third heritage category, namely documentary heritage, known as Memory of the World. Cambodia also has two such items registered — the Tuol Sleng Genocide Archives at the international level and the sound recordings of the Reamker performed by Ta Krut in the early 1970s.
KY SOKLIM: What does living heritage mean? What is its importance?
LIM BUN HOK: Living heritage usually refers to tangible cultural heritage sites in which a community is still living. Such a community is very important in the sense that they bear the intangible heritage they continue to practice and transfer from generation to generation, while they also may lay an important role in protecting the cultural heritage site in which they are living.
Related Articles