Public Buses Provide Answer to Fuel Cost Hikes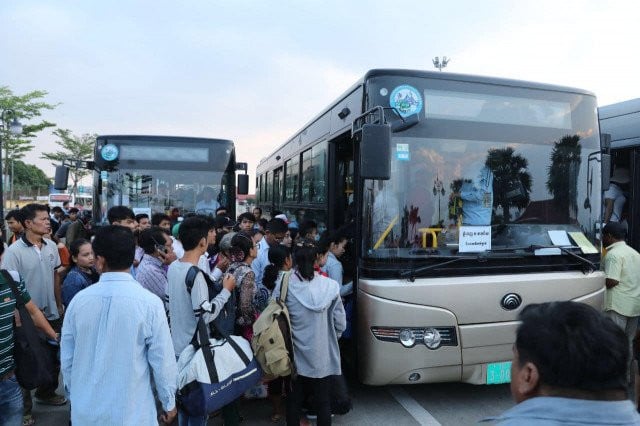 Government calls for switch to city services

PHNOM PENH--The government is encouraging people to use city buses to reduce their dependence on gasoline as its price soars.
And an NGO working for the informal sector has asked the government to set up a concise traffic system and increase the number of buses.
Vorn Pov, president of the Independent Democracy of Informal Economy Association (IDEA), said on March 17 that people should shift to city buses to lower their fuel costs. They should also turn to cycling or walking instead of using their personal vehicles.
"It is a good idea that people use public bus services because it helps minimize their spending on fuel and gas," he said. "Those who do not own a car or motorcycle can also use that service for free. Besides, using public buses contributes to the reduction of environmental pollution."
However, traffic system reform and more buses were needed to make transport easier for people, Pov said.
The government should prepare a well-managed mechanism on gasoline prices and decrease the tax on imported fuel or subsidize fuel companies to prevent the price rising if the Russia-Ukraine war is drawn-out and prices keep soaring, he said.
The government should also raise taxes on beer or cigarettes to help deal with the gasoline price escalation, he added
The current retail price of regular gasoline is 5,300 riel per liter, whereas premium is 5,800 riel.
Rising fuel prices hits incomes, especially of those in the informal sector such as tuk-tuk drivers, motorbike drivers, taxi drivers and PassApp drivers.
PassApp driver Ros Dyna said gasoline prices were rising but fares stayed the same. "The customers do not care about the rising gasoline price."
Rada Rofek, a 4th-year student at Paragon University, said that previously he had to spend only $4 per week to fill his motorcycle tank but now it takes more of his budget.
"Public transport is very helpful to Cambodian citizens. The bus is hygienic and it is free for students, however, the service is slow sometimes," he said.
"I actually prefer to take a bus too, yet sometimes buses are only available on main roads and I have to go on small routes and different places. If I take a bus, I have to change routes and it might take longer, so the motorbike is more convenient and faster."
He said public awareness of buses is still low. Public buses are better known among young students and older people. But many people barely know which bus line number goes in which direction or where the stops are.
All stakeholders, and not just the government, have an obligation to promote and disseminate information more effectively so that the public can learn more about these services.
Few people know about the City Bus App. Also, more buses should be operated to ensure a specific departure/arrival time, he added.
City Hall spokesperson Met Meas Pheakdey said the city has always encouraged people to use bus services to cut their costs and reduce traffic accidents. He said that after the end of the February 20 community COVID event, the use of bus services decreased but the State would add more buses if there is high demand.
After the Covid-19 situation eased, City Hall launched four routes using 60 buses, Khly Norak, head of the City Bus Administrative Office, said.
Related Articles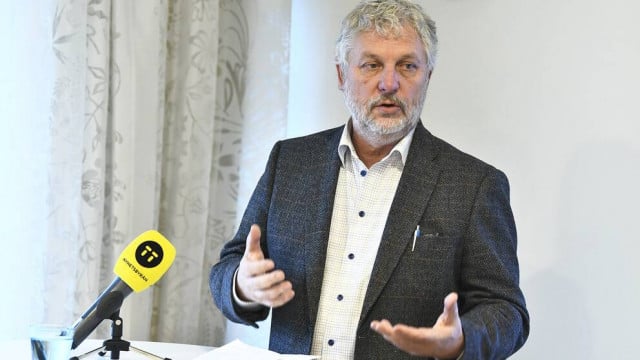 November 11, 2022 7:25 AM