Public Marks Fifth Anniversary of Kem Ley's Death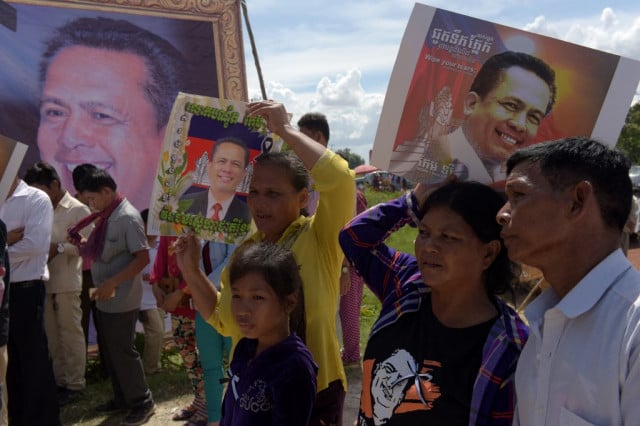 Facebook posts champion social activist's advice
PHNOM PENH--Supporters of Kem Ley are preparing to commemorate Kem Lay on July 10, the fifth anniversary of his death.
Some supporters have changed their profile photos on Facebook to those of Kem Ley while others have replaced their photos with the statement "Kem Ley speaks the truth".
His remarks during his lifetime have been posted and re-shared by many social media users.
"I will say what others do not dare to say," were his words. He also said, "If you do not do anything, you will still be a victim. It's just not your turn yet."
Another of his sayings was, "Wipe your tears and move on."
Civil society groups and some political parties are also marking his death. The Cambodia Center for Human Rights (CCHR) NGO launched a campaign of Kem Ley profile photos on Facebook for all of July.
CCHR said that on July 8 the documentary film of Kem Ley's life would be posted on its Facebook page. In addition, people who love Kem Ley can express their opinions and condolences through online programs that will be organized by CCHR.
CCHR executive director Chak Sopheap said on a Cambodian human right radio program on Tuesday that commemorating Kem Ley's death was not just about talking.
"It's not just a matter of remembering Kem Ley," Sopheap said. "We should think about his words and practice them in real life."
Sopheap said Kem Ley stood by the ideology of wanting to see solidarity in Cambodian society. He did not take sides and aimed to achieve real democracy in Cambodia.
"He focused on principles and policy changes for the betterment for our country, without tendency to be pro-government or pro-opposition," Sopheap said. "He wanted to see Cambodian society stand on the principles of democracy in which all citizens could freely participate in strengthening social governance."
Grassroots Democratic Party, known as the party of intellectuals, said a memorial service for Kem Ley and donation ceremony for struggling families would be organized to commemorate the anniversary.
Heng Kimhong, research and advocacy manager at the Cambodia Youth Network, said commemoration of Kem Ley's death so far seemed so restricted that the public was not able to fully participate and express their condolences.
"For the past five years, we've seen that the commemoration of Kem Ley's death has not seemed to have taken place as much as was wanted. It's because the public participation seemed to be restricted," Kimhong said during the Cambodian human right radio program under the theme "Remembering Kem Ley".
He added that he hoped this year the public would be able to freely participate despite the Covid-19 restrictions. However, participants must adhere to WHO safety standards to prevent the spread of infection.
Kimhong said that Kem Ley was not only an intellectual but a symbol of freedom of expression. Kem Ley dared to tell the truth without defending or protecting things that were wrong, and as a basis for sharing for Cambodian people and youth.
"Freedom of speech is an indispensable food and a pillar of a democracy with the real participations of citizens," Kimhong said.
He advised the public to understand their rights and practice them in a courteous manner. If rights were being restricted, people must advocate for freedoms and full rights as defined by the constitution.
Kem Ley, a well known political commentator, was assassinated in the Star Mart of the Caltex Bokor gas station in the Chamkarmon district of Phnom Penh on July 10, 2016, while he was having his morning coffee. Oeut Ang nicknamed Choub Samlap was arrested and charged with his murder.
Choub Samlap confessed to the killing, saying he was angry with Kem Ley who owed him $3,000 and had not paid him back. Choub Samlap was sentenced to life in prison.
Chak Sopeap said the loss of Kem Ley's life was deliberate and the public could not accept this fictional account of his death.
"No one in the public can accept this reason," she said. "We have seen this death was more intentional and was aimed to silence him because he often criticized and exposed social problems."
Kem Ley's wife, Bou Rachana, does not believe that Choub Samlap was the killer or that Kem Ley owned him money. Rachana and many others still want the authorities to figure out the real killer and bring him to justice. Bou Rachana and her five sons are currently living in Australia.
​
​
Related Articles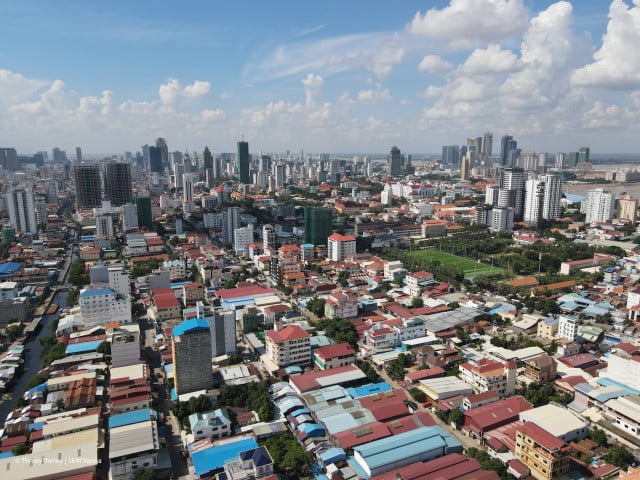 September 16, 2021 4:29 PM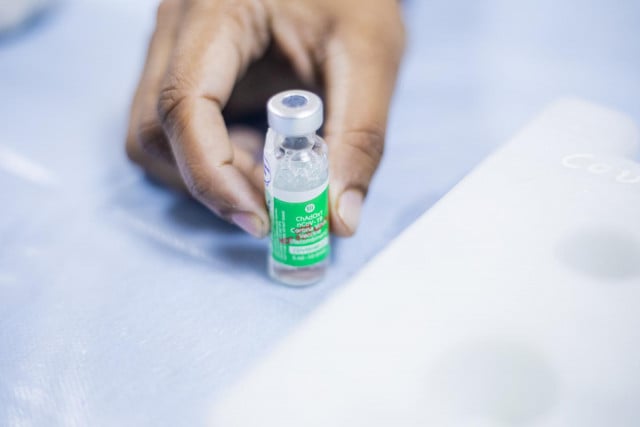 February 24, 2021 7:29 AM