Public Service: for Virtual Work, Virtual Salary?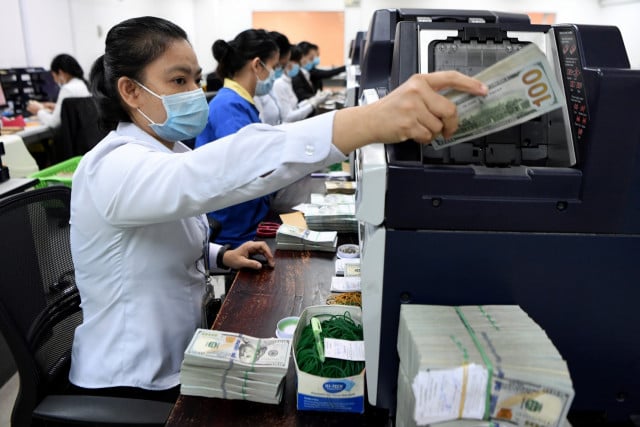 Recently, the president of the Royal Academy of Cambodia complained that public servants at the academy getting paid through direct bank deposits was encouraging absenteeism, adding that he would like to go back to salaries being paid in cash payments. This would make it easier to make salary deductions so that payments would reflect the number of hours actually worked, he said.
Since the government is making efforts, and rightly so, to put in place an e-government by updating the public service, this request was logically turned down by the Prime Minister. The more so that the Ministry of Civil Service has just launched, in partnership with banks, a digital identity card for its public servants that will enable them, among other features, to get their salaries at automated teller machines (ATMs) without having to use their bank cards. Going back to cash payments would more or less have been like going back to administrative stone age.
Be that as it may, this counter-current suggestion has the merit of asking a question that is not without its strong points as to the proper functioning of the public service and that of, no less important, the public finances.
Because is it good governance to pay public servants, knowing perfectly well that they never come to their offices because they work in the private sector?
In the 1990s, many public servants would only go to their offices on payday, but one could hardly blame them. Their offices were provided with so few resources that they simply could not do their work. Lack of offices, lack of technical means, telephones, paper, etc. So, why going to work, not being able to do anything?
But that time is definitely over and this lack of means to work can no longer justify absenteeism.
Instead of going back to cash payments to take control over these virtual public servants, there might be a solution worthy of the digital revolution that the government wants: virtual bank transfer, that is, zero. It would probably not be difficult for department heads to tally up the forever absents and forward that list to the financial services. Unless, of course, the department heads themselves don't come to work.
But the solution is no doubt in this new digital identity card that will be distributed to public servants. It could simply also be a scorecard. Calculating the hours worked and therefore the wages to be paid would be done automatically.
No work, no salary; a little work, a little salary. Cheers for the digital revolution at the service of the public service…and of the public interest.
Related Articles