Putin orders strengthening Russian navy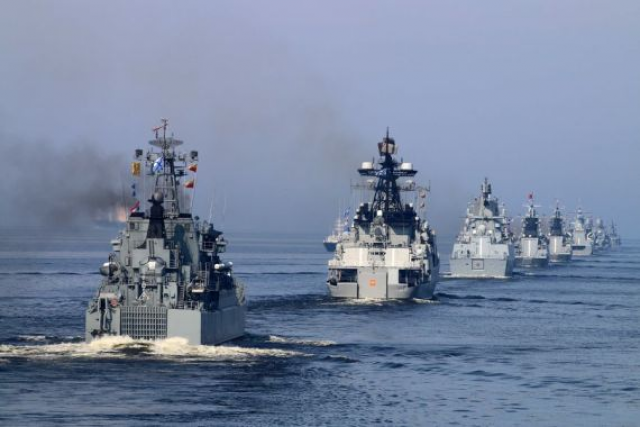 MOSCOW -- Russia must further develop its modern and high-tech navy and keep equipping it with latest generation weapons, President Vladimir Putin said Monday.
"In the coming years, it is necessary to actively increase the combat capabilities of the navy," he said in opening remarks before an annual series of meetings with defense officials.
"In many respects, this depends on the planned commissioning of frigates and submarines modified for the use of Zircon hypersonic missiles, which has become extremely important for maintaining strategic stability, as well as destroyers and universal landing ships," Putin said.
Simultaneously, Russia must ensure that promising military research and development works stimulate the production of demanded civilian products, so that defense enterprises and shipyards expand its range and production volumes, he said.
Earlier this year, Putin told the parliament that the advanced Zircon missile could have a speed of Mach 9 (over 11,000 kph) and a flight range of more than 1,000 kilometers.
Related Articles