Putting an End to Trucks as a Mode of Collective Transport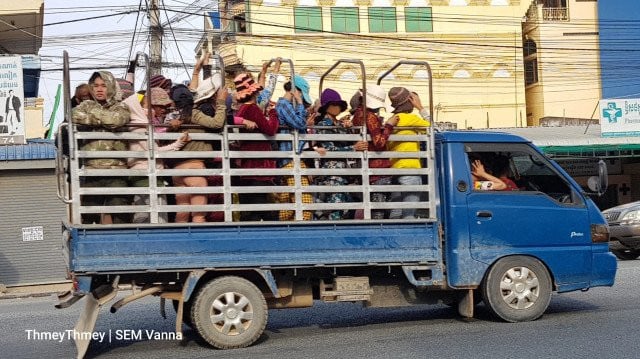 The Ministry of Public Works and Transport has recently expressed concern for the safety of garment factory workers' transport conditions.

Some 350 trucks and trailer trucks—most of them meant for transporting goods—are loaded every day with dozens of workers, most of them women, standing upright and squeezed together at the back. Some trucks are equipped with roll bars so that, in case of accidents, passengers will not be crushed.
But can this mode of transport actually be made safe? No and everyone knows it.
While a fine is issued if people in vehicles meant to transport passengers don't wear seat belts, it is authorized to put dozens of people at the back of one's truck with nothing but their kramas as protection.
During the day, these trucks transport concrete, sand or anything else and, when work is about to start or end in factories: change of merchandize, human beings are loaded.
Are they merchandise those people who go to factories to earn a living for themselves and their families? Are they merchandise those people who make clothes for the international markets with some items being sold at very high prices in leading brands' boutiques? Are they merchandise those thousands of people who contribute to the economic growth and image of a high-performance and dynamic country?
One can always ease one's conscience by saying that efforts are being made to improve the situation, that it takes time to adapt, that progressively buses are replacing trucks, and so on.
In the 1990s, many cars had tinted windows, which prevented the identification of the passengers. Of course, criminals were using these vehicles to commit thefts and kidnappings, making the work of the police the more difficult. To counter them, the Prime Minister ordered, during a public speech, the immediate ban of tinted windows. Overnight, no vehicle with tinted windows was seen in Phnom Penh.
The same thing should happen for this means of public transport without, of course, affecting workers' revenues.
It is not only a matter of safety, but also a matter of human dignity.
Related Articles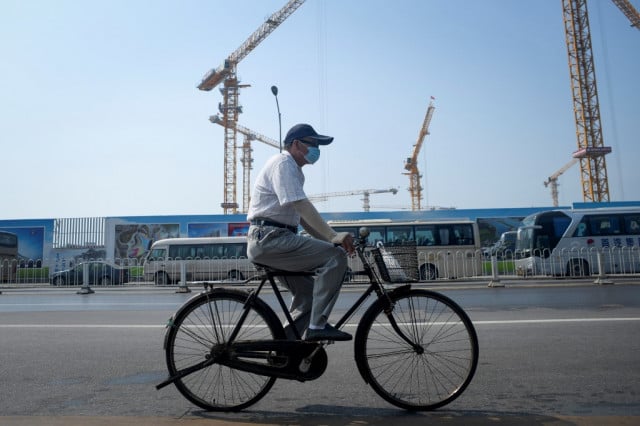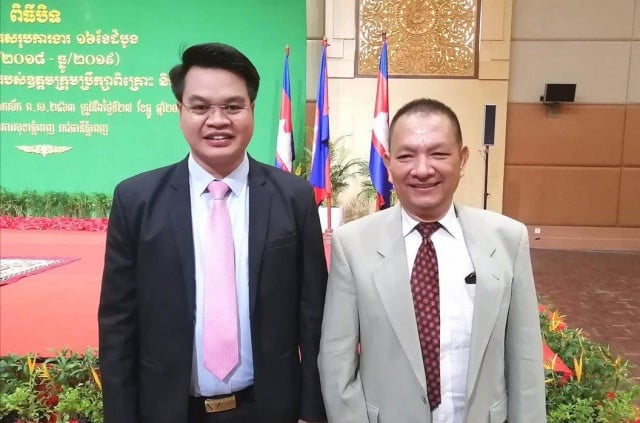 December 27, 2019 12:46 PM