Rainfall Low in Rainy Season, Say Forecasters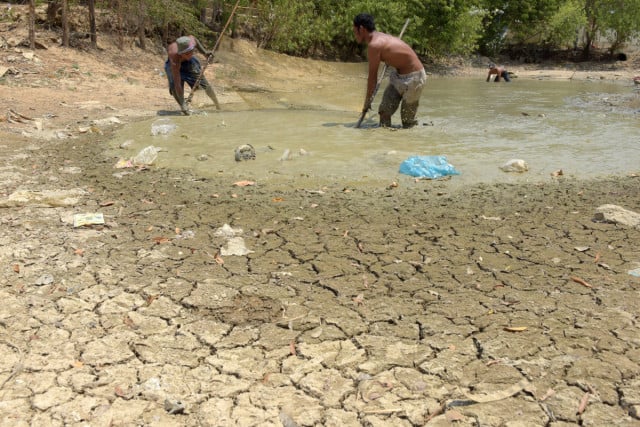 PHNOM PENH – Rainfall in 2023 is forecast to be low to moderate and not scattered well, the Ministry of Water Resources says.
It urged people, especially those in remote areas, to use water sparingly because it is still hot.
The rainy season will come in the second week of May, later than in 2022. The low to moderate estimate is based on wind movement and thermal low, the ministry said.
Rainfall is predicted to be about 20 percent to 30 percent less than the average​ in previous years. The beginning of the season will often see thunder, lightning, gusting winds and squalls.
From August to September, rainfall will be low to moderate with mostly localized rain.​ During the mid-rainy season, there will also be thunderstorms.
The season might end in the first week of November with the rainfall leveling and some places not receiving rain. The coastal areas and the areas along the river will see gusts of wind and squalls as well as thunderstorms.
Storms this year are likely 24 to 26 times in the Pacific Ocean, and some may occur directly in the South China Sea.
The ministry said Cambodia will be challenged by a little dry season from July to August.​
"According to the above weather forecast, the Ministry of Water Resources and Meteorology appeals to the public to store and use water sparingly," it said.
Related Articles