Rainsy Calls for Negotiations, but Hun Sen Refuses Citing Past Insults
Taking to social media from exile, former opposition politician Sam Rainsy called for negotiations with Prime Minister Hun Sen, who flat out declined on the basis of their poor relationship and past insults
PHNOM PENH--Overseas opposition politicians have​ called for the release of Cambodian political prisoners, demanded peaceful elections and negotiations with long-ruling Prime Minister Hun Sen.
On Feb. 21, Sam Rainsy took to social media to reiterate that they will continue their diplomatic mission with the international community to push for a solution to the political stalemate in Cambodia and to demand free, fair and just elections. Rainsy added that he wants the Cambodian people to have full freedom to elect their representatives legally and in accordance with their will.
He also went on to say that he will be taking a different, softer, more diplomatic approach towards Cambodian politics following a three-day workshop in Florida, USA earlier this month, although Rainsy did not detail what happened in the workshop to cause the shift in approach.
"We call on the Cambodian people to actively participate non-violently, seize and grab the opportunity of the election to turn pain into victory for our national salvation," Rainsy's statement read.
The statement went on to detail Rainsy's wishes for free and fair elections, the courts to drop charges against prisoners of conscience and political prisoners, as well as seeing the space for freedom of expression and political activity open up in Cambodia. The statement added that he wanted to see the National Election Committee reformed.
However, Hun Sen on Feb. 22 warned against talking to those who tried to facilitate dialogue with the leaders of opposition party, whether they were Cambodians or foreigners.
"Whoever is Khmer or foreign, please do not come and talk to me about uniting with the group that insults my wife and children," Hun Sen said at the groundbreaking ceremony for a wastewater treatment plant in Phnom Penh's Boeung Cheung Ek.
Hun Sen said that he won't negotiate with Rainsy because the former opposition politician has insulted Bun Rany, his wife and Hun Manet, his eldest son and primed successor.
"We are the father, we are the husband, we cannot accept the insult that our wife is belong to others, our children are the children of others, so I will be worse than animals if I talk," Hun Sen said before reiterating his oft-made claim that opposition parties are a threat to Cambodia's hard-won peace.
Hun Sen then went on to mock Rainsy, inviting him to come and arrest him and overthrow the government from abroad.
"How can the Cambodian people and army arrest Hun Sen while they live peacefully in harmony?" Hun Sen asked, referring to himself in third person.
Rainsy, whose attempt to return to Cambodia on Nov. 9, 2019, ended in Hun Sen issuing a travel ban on Rainsy and other opposition party leaders, has not stepped foot in Cambodia since he last fled in response to the Supreme Court dissolving the Cambodia National Rescue Party (CNRP) in 2017.
Instead, Hun Sen had scores of CNRP activists and supporters arrested in response to Rainsy's failed plan. Their trials are ongoing, but they stand accused of treason.
More than 30 former CNRP politicians who didn't leave Cambodia have now sought "political rehabilitation" in order to continue their careers as politicians within the strict parameters set out by Hun Sen's government.
Prominent former CNRP operatives who undertook the controversial rehabilitation process to have their political rights restored include Pol Horm, Ou Chanrath, Chivakat, Yem Ponharith, Riel Khemrin and Thach Setha.
They have all either formed their own parties or joined other micro-parties, but none are expected to make many gains in the upcoming commune elections this year.
The Candlelight Party, one of the parties that absorbed former CNRP supporters following the latter's dissolution, has recently shown itself to be quite active, erecting banners and attempting to regroup supporters under the chairmanship of Teav Vannul. However, it is Thach Setha, the former CNRP politician, who appears to be the big draw of the Candlelight Party and acts as its spokesperson.
Both Rainsy and outspoken unionist Rong Chhun—himself recently out of prison after clashing with the government over alleged land encroachment at the Vietnamese border—have both voiced support for the Candlelight Party.
For the 2022 commune elections, there are a total of 45 political parties registered to compete in Cambodia, but it remains unclear what impact parties besides the ruling Cambodian People's Party will have on Hun Sen's grip on power.
The fifth commune election will be held on June 5, 2022, while the date of the seventh national election in 2023 has not been set yet.
Related Articles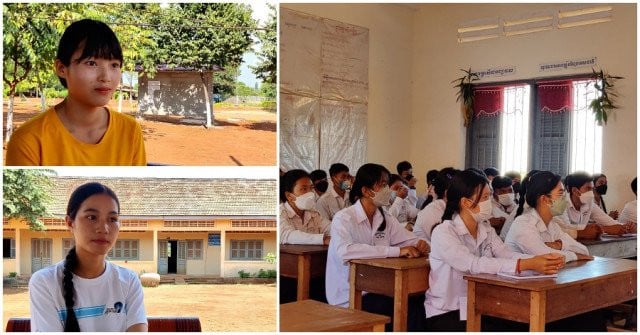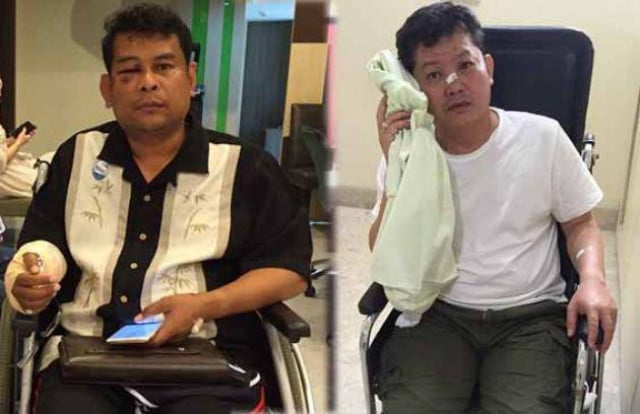 October 29, 2019 10:14 AM