Ranariddh seen lunching in Phnom Penh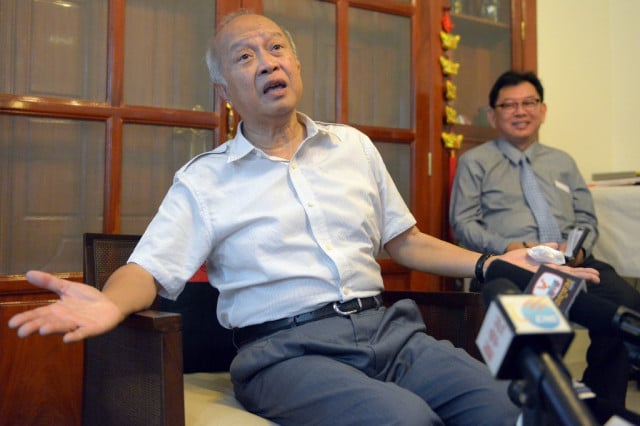 Thmey Thmey
September 4, 2019 3:00 AM
PHNOM PENH - Prince Norodom Ranariddh was seen lunching at a Japanese restaurant in Chbar Ampov District in Phnom Penh on Tuesday.

Wearing a green polo shirt and a blue baseball cap, the prince emerged from a black van in a wheelchair at the Sushi Bar restaurant in Niroth shortly after midday, witnesses said. He was accompanied by eight other people.
In June last year, Prince Ranariddh — then head of the royalist political party Funcinpec — was involved in a fatal car accident in which his wife Oung Phalla died.
The Prince was last seen in public this May when Her Majesty Queen Mother visited him at the residence in Kien Svay district, Kandal Province.
​
Related Articles