Real Estate Sector Reeling for "At Least Another Year"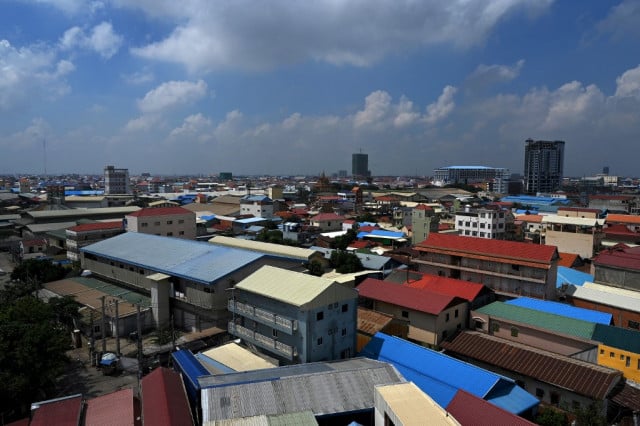 Economists and industry insiders warn that Cambodia's real estate sector is far from making a comeback, despite the reopening of the economy
PHNOM PENH--Cambodia's real estate sector has warned that it won't recover until at least next year, despite the recent reopening of the country.
Ky Sereyvuth, an economic analyst and the director of the Royal Academy of Cambodia's Center for China Studies, said the prolongation of the COVID-19 pandemic has led to an economic crisis for Cambodians who have responded by restricting their spending.
This is one of the reasons why investment in Cambodia's real estate sector will need more time to recover even following the government's reopening of the country's economy, he added, noting that reaching the levels of real estate trading and investment seen in 2019 may take all of 2021 if not longer.
"[In] the real estate sector, people spend their disposable income. When the economy starts to revive, there will be momentum in people's spending [because] they are not saving," Sereyvuth predicted.
"So, this sector takes about one or two more years [to recover]," he added.
Chrek Soknim, director of the Cambodian Valuers and Estate Agents Association, agreed, saying that Cambodia's real estate sector is unlikely to recover unless the countries supporting the sector reopen.
"When [partner countries] are safe and [reopen] for travelling, that is a positive sign of economic development in [Cambodia]," he said.
Soknim said the trading momentum has decreased between 30 and 50 percent since 2020 due to COVID-19 pandemic, leading to a decline in real estate transactions.
Foreign direct investment (FDI) in the real estate and construction sectors, much of which has come from China, has dropped off significantly when compared to pre-pandemic levels, where China accounted for 43 percent of the $3.6 billion in FDI that flowed into Cambodia in 2019. While FDI total has remained resilient, as much as $3.5 billion made its way to Cambodia in 2020, investments in property and construction has taken a hit during the pandemic.
"Approved FDI project value going to the construction and property sector plummeted, accounting for only $140 million in 2020, down from $1.79 billion in 2019," the World Bank reported in their June 2021 economic outlook for Cambodia.
In the first eight months of 2021, Cambodia has approved an overall investment of approximately $3.8 billion for 2,910 construction projects, among which 2,530 projects were housing projects.
The total number of projects has fallen 15 percent, compared to the same period last year.
Related Articles
September 4, 2020 7:37 AM