Real Estate Soon to be Listed on CSX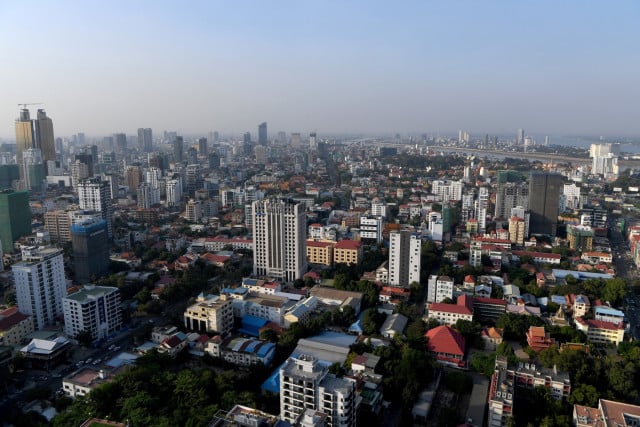 PHNOM PENH – The Securities and Exchange Regulator of Cambodia (SERC) plans to authorize real estate trading on the Cambodian securities exchange (CSX).
It would allow real estate assets to be exchanged more easily and efficiently and offer new financial leverage for real estate investors and developers.
According to Sou Socheat, SERC's general director, it would also promote the Cambodian stock market, which was created only ten years ago.
Such transactions could start at some point in 2023, though no precise timeline has been given.
SERC is currently preparing supplementary regulations to list real estate-related fund management companies on the stock market, allowing them to raise cash for the public and trade real estate assets. It would also give Cambodians the possibility to diversify their investment options on the national stock exchange.
The project is being carried out in partnership with the Real Estate and Mortgage Business Regulator with the permission of the Ministry of Economy and Finance, Socheat said on Oct. 21.


Sou Socheat is general director of Securities and Exchange Regulator of Cambodia (SERC). Photo: Ou Sokmean

In order to raise cash from the stock market, real estate-related fund management companies must "prepare themselves," he said, adding they're asked to set up a financial product called "Property Found".
"Property Found does not only allow investors to raise cash from the stock market to develop real estate, but it also gives investors the opportunity to sell fund packages at any time on the stock exchange," he said.
Diversifying the securities sector will allow more real estate trading among national and foreign investors, Socheat added.
Chou Vannak, director-general of the Real Estate Business and Pawnshop Regulator (REBPB), expressed his support and good cooperation for the smooth implementation of the new real-estate financial options, saying that when securities and real estate markets will be linked, real estate-related fundraisings will be easier.
"As of today, the growth of the real estate sector relies on the accumulation of capital from investors, customers, and banks. But in the future, investors will be able to get capital directly from the securities market and trade various real estate products on stock markets," Vannak said.
While the Cambodian stock market is not as developed as in other regional countries, the daily trading volume worth has kept increasing. From $25,000 in daily value in 2018, it has reached $600,000 in 2022, with more than 33,000 stock trading accounts.
Revitalizing one of the pillars of the Cambodian economy
In addition, allowing the trade of real estate assets on the stock exchange is seen as a way to revitalize a pilar sector of the Cambodian economy that saw its growth impacted by several external factors in the last years. The COVID-19 pandemic in 2020 caused a worldwide economic downturn, followed by the Russia-Ukraine war, and the real estate crisis in China, from which most Cambodian property projects come.
Chief Executive Officer of the Cambodia Securities Exchange, Hong Sok Hour said that in this context, the transformation of real estate products into stock shares is a quick and easy way for investors to trade.
"This is an opportunity for rich people to start considering distributing some of their capital from the real estate sector to investing on the stock market for quicker and more secure profits than the real estate sector, which is now stuck," he said.
Real estate developers will be able to convert all or part of their projects into shares, which will be traded on the stock exchange to the public, offering new financial leverage to companies to better develop their real estate projects.
"Once the real estate will be connected to the stock market, it will be very difficult for investors to get financially stuck because their projects will be owned by a large number of shareholders and when investors need money, the product can be put up for sale on a stock exchange with many daily investors," Sok Hour said.
"Currently, our stock market trades an average of $600,000 a day, so there should be no problem if one investor sells shares in from a real estate project worth $10,000," he added.
Experts in the sector believe that the daily trading volume of stocks could reach $100 million in the next seven years due to all stakeholders' contributions. They also note that the public's knowledge of the securities market is increasing.
Originally written in Khmer for ThmeyThmey, this story was translated by Meng Seavmey for Cambodianess.
Related Articles