Red Zone Villagers Protest as Food Runs Out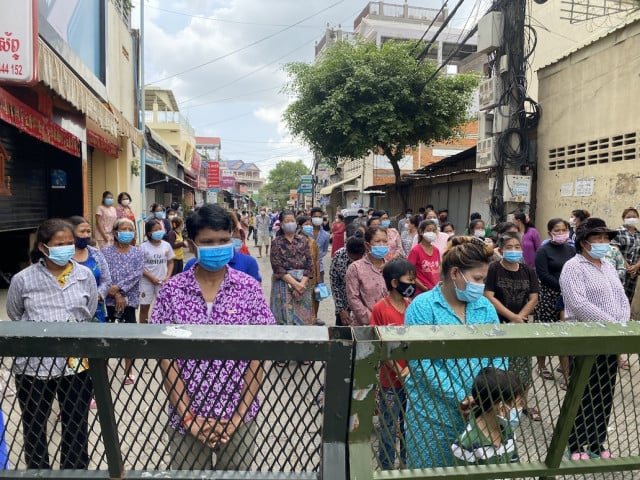 Sao Phal Niseiy
April 30, 2021 2:44 PM
Government donations fail to reach families in lockdown
PHNOM PENH--Villagers protested in the Sangkat Stung Meanchey 2 red zone on Friday demanding urgent food donations as they run out of supplies.
"We have nothing left that is why we come out to seek for help," said Lim Heng, one of the people who took part in the protest behind police barricades in Pneat village.
Heng represented the group to speak of their difficulties and urged authorities to help them at this difficult time.
She said she and other villagers registered almost two weeks ago but there had been no contact from her village chief about donations provided by the government. She said people in nearby villages had got donation packages but not her family or people in her village.
"This is the actual story I have experienced myself. Those who have already got donations continue to get more support," she said.
Deputy Governor of Meanchey District, Dy Rath Kemrin who came to the site, told the people his administration had heard their call for help.
"I would like to ask brothers and sisters to disperse and go back home, and I would like also to ask for your understanding and tolerance for the lateness in distributing the donation packages," Rath Kemrin said.
He promised that the village chief would immediately begin registering people who need help, and donations could be provided the same day.

By 3:30pm, Chan Huch, 30, a garment worker who took part in the protest, confirmed that she had already got the donation including canned fish, rice and noodle from her village chief.
The latest gathering by people to demand donations in the red zone came after the first protest on the night of April 29 in Sangkat Stung Meanchey 2.
​The series of protests has come as Amnesty international on April 30 called for the government to take urgent steps to avert an emerging humanitarian and human rights crisis under the lockdown.
"Right now, residents of red zones and others in Cambodia are going hungry because of fundamentally unreasonable policies," said Yamini Mishra, Amnesty International's Asia-Pacific regional director.
"Cambodian authorities need to urgently change course by working with NGOs and UN agencies to facilitate humanitarian access to red zones. Everyone under lockdown must be provided access to adequate food, water, health care and other essentials.
"The Cambodian government can and must take decisive steps to mitigate this disaster. It is also imperative that the UN Resident Coordinator and UN Country Team proactively make every effort to seek approval to deliver emergency assistance to those in need, including in red zones."
According to Amnesty International, in Phnom Penh alone, an estimated 87,349 households comprising 293,791 people are in red zones. In Preah Sihanouk, the red zones cover 4,886 households amounting to an estimated 23,854 individuals.
Cambodia has been hit hard by the third wave of COVID-19 as cases have exceeded 10,000 with more than 90 deaths. The cluster has prompted the government to impose the lockdown in Phnom Penh and Takhmao city since Mid-April. The lockdown has been extended for another seven days with the government clarifying and rewriting the restrictions for the locked-down population.
Food supplies under lockdown are hard for poor country
Chheng Kimlong, director of the Center for Governance Innovation and Democracy of the Asian Vision Institute said the lockdown covers places with large populations and with limited public services and infrastructure. These places require the government's immediate and more effective intervention.
"People in places under lockdown have really faced enormous challenges because there is not only restriction but the public services also are insufficient," Kimlong said, pointing out that some people have lost their entire income and can not afford to buy food and other supplies.
Kimlong agreed that the government's response was inadequate but recognized that it was a common problem for a developing country like Cambodia to cope with large-scale and complicated virus situations.
More coordination needed by state actors
Asked what more the government can do to support people during the lockdown, Kimlong said Commerce, Agriculture and Health ministries should take lead in tackling the issues.
"These three ministries should take lead, and there are many small initiatives in ensuring effective and wider food supplies we can carry out during this difficult time," Kimlong said, adding that the government should allow more private sectors to help deliver basic supplies.
He said the commerce ministry can take lead in guaranteeing more frequent and more accessible food through small-scale supplies to remote or difficult-to-access places by using small trucks, tuk-tuks and carts to local people who are in greater need.
"Local authorities should also consider allowing a small number of local vendors to sell vegetables, meat and other things by granting them specific approval or certificates. Therefore, they can control them better," he said.
Kimlong said the agriculture ministry has a responsibility to guarantee that the supply and distribution of produces can be done without disruption.
"The Agriculture Ministry has more information on hand on types of local produce, and it can order the produce from local farmers and supply it to lockdown areas. It doesn't need to do it by itself, but closely coordinate among themselves."
The Health Ministry should take part in ensuring food safety and guarantee the wellbeing of the people under lockdown as some deprived families may buy poor quality or outdated food.
The ministry should also take part in ensuring food safety, protecting people's health and diet to make sure they boost their immune system.
Meanwhile, the government should gather support from other stakeholders such as international and national non-governmental organizations through which it can have a better capacity for assisting local people when it comes to safeguarding food security during the crisis.
"Besides selling food the government can also seek contributions or assistance from other NGOs to help prevent people from falling into poverty and facing food insecurity. With that, we can respond better and in timely manner," Kimlong said.
In addition, more focus should also be on health services for the people. During lockdown, Kimlong said people's movement rights had been restricted so that the government should think of supporting the local authority to build capacity in offering effective and responsive health services to the people.
"It needs a lot of thinking in getting this work done," he said.
Additional reports by Nhek Sreyleak and Ou Sokmean
Related Articles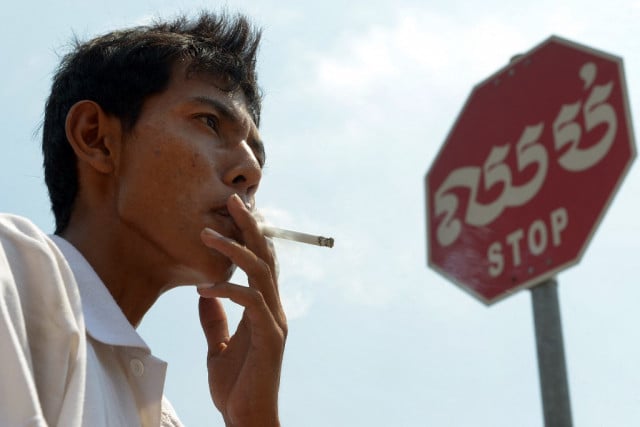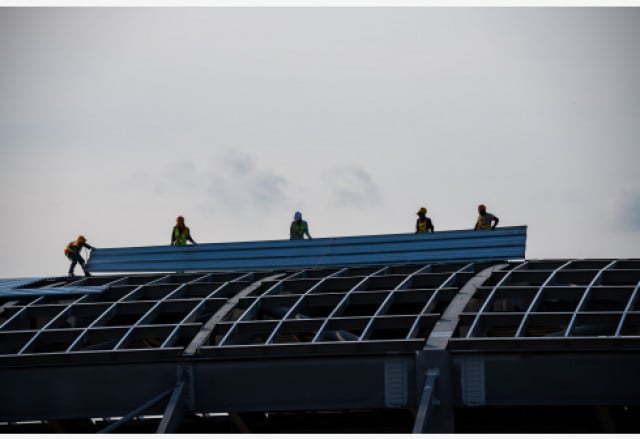 November 25, 2022 6:05 PM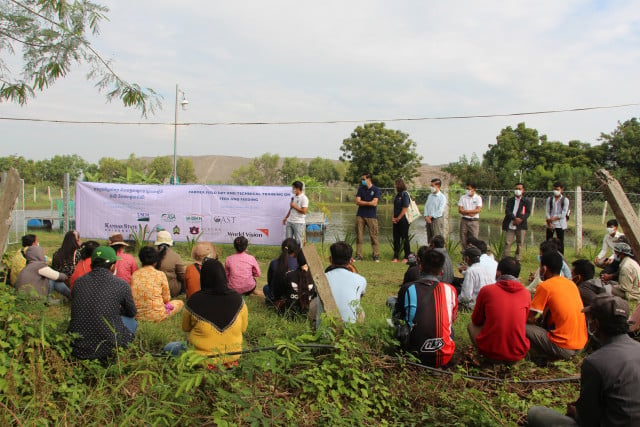 December 17, 2021 10:39 AM