Reflections On Cambodia´s Post-COVID Economic Recovery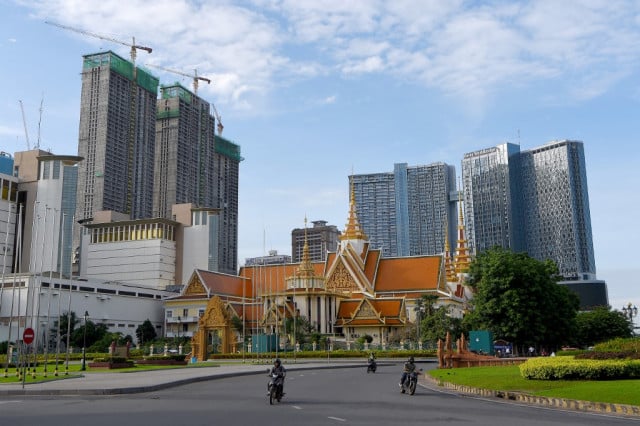 Christian Berger and Stefan Hanselmann
August 5, 2020 9:20 AM
With an average GDP growth of around 7 percent, the Cambodian economy hasdone exceptionally well for the past two decades. With the Covid 19 pandemic the situation changed dramatically. Not only Cambodia but worldwide, countries and industries have been exposed to a simultaneous shock to the supply and the demand side, a shock far worse than the financial crisis of 2008. On July 14th the National Bank of Cambodia released data showing that the Kingdom's economic growth stagnated in the first half of 2020. For the whole year, it forecasts that gross domestic product would contract by 1.9 per cent.

A Special Report published in the Phnom Penh Post on June 5th, 2020 argues that despite the introduction of the Industrial Development Policy 2015-2025, Cambodia's conundrum is its narrow industrial base. Indeed, for the past two decades, the nation's economy rested on five pillars: agriculture, textiles, tourism, construction and remittances from migrant workers. Except for agriculture, four of the five pillars now witness unprecedented challenges. The National Bank´s Semi-Annual Report 2020 released on July 8th notes that the manufacturing sector shrank by 11 percent year-on-year. Cracks are showing in the façade of the construction sector amidst a growing over-supply of real estate and the absence of foreign buyers. Only agricultural output increased by 21.7 percent year-on-year due to an ecologically questionable expansion of cultivated areas and the absence of major natural disasters.

Amidst the economic destruction caused by Covid 19, new data from severalcountries suggest that thepandemic will likely accelerate the Fourth IndustrialRevolution with its three key technology trends: robotics-enabled automation,enhanced supply chain digitization and additive manufacturing. Internationalresearch predicts significant job losses resulting from an all-encompassingdigitization. Not only in areas with low salaries and low qualification levels, but also in classic middle-class jobs across a wide range of industries. Add to the technological revolution a change in consumer behavior, environmental concerns, and increasing pressure to restructure industries and supply chains, and it could become the perfect storm. In this scenario, an emerging economy such as Cambodia could easily get trapped between an insufficiently developed industrial base and a dwindling demand for low tech, low-cost manual labour.

Many Cambodian businesses, particularly from the garment, tourism and hospitality sector, will likely be unable to operate as they did in the past. What kept them in business a year ago, might be obsolete after the Covid pandemic subsides.

Assuming the tourism sector would return to a stable, predictable growth with ever increasing numbers of tourists and a continuously expanding revenue stream might no longer be an option. Without applying a new strategic approach looking at alternative concepts such as environmentally friendly, sustainable tourism that promotes quality instead of quantity, the sector will remain volatile and susceptible to future external shocks.

The Covid pandemic forces new considerations upon the business world and willchange the globalized economy. At the same time, new opportunities will arise, for example, in the food and beverage industry. Agricultural raw materials usually have a reduced shelf life and are perishable. That makes the physical proximity between sourcing and consumption a competitive factor. Agriculture and food are part of the same value chain, with food being one of the key outputs from agriculture.

Obviously, agriculture and agro-processing are closely interconnected, from input provision to production (farming) to processing and consumption. Today, the length and complexity of Cambodia's agricultural value chain remain insufficient. A lack of standards, inconsistent quality, unreliable quantities, low productivity and the occasional natural disaster make it hard for agricultural and agro-processing companies to compete with neighbouring countries Thailand, Vietnam, and China.

Employment reservoirs in the downstream section of the value chain remain largely untapped. Without a comprehensive modernization promoting higher productivity through increased mechanization, the creation of larger agro-industrial entities and a better adoption of agro-technical innovation, a significant creation of added value inside Cambodia will remain elusive.

Cambodia´s most important sector, the garment and footwear industry, faces similar challenges but has the potential for future development and a realistic chance of survival in the medium to long term. With its dependence on low-tech and cheap labour, the sector turned quickly from crucial to critical when the Covid-crisis struck.

The cancellation of the preferential EBA regulations in combination with a likelydecrease in orders from overseas customers will put continued pressure on thesector. Therefore, framework conditions must be carefully calibrated, including the wage level, a continuation of the preferential treatment under the EBA agreement, climate neutrality, as well as a supportive political and regulatory environment. Also, companies need to progress from exploiting cheap unskilled labour to creating true added value.

However, and there should be no miscalculation on this, investments into hardware, infrastructure and skills need time to pay off. They will only take place if companies are confident about the medium to long-term socio-economic development of a country. To develop Cambodia further into a production base requires certainty about the access to major export markets such as the European Union or the United States of America.

An increase of productivity can stabilize the textile industry's prospects in themedium to long-term. In the 1980s, when production was moved from western countries to Asian production sites, many European textile companies went out of business. But a few started investing in the productivity of their operations and managed the turnaround. Other companies invested in innovation developing, for example, technical textiles for the construction and aeronautical industries or medical applications. Companies thinking long-term, such as ADIDAS, appear to be considering to follow this path to support productivity and innovation in Cambodia´s textile industry. There is much talk about electronic textiles, wearable technology and smart garments. Cambodia should analyze such strategic opportunities and move to more demanding but also more rewarding products.

To broaden its industrial base and to become more competitive, Cambodia needs to invest systematically in know-how and skill development. To support a vertical and horizontal diversification of the economy, the country should embrace a triple pronged strategy. Firstly, three critical drivers of economic development – innovation, productivity and resilience – need to become national priorities. At the same time, companies must improve their operations by upgrading their competencies in four strategic areas: digital literacy, financial management, cognitive abilities and technological skills. Finally, activities should be focused on strategically selected industries and technologies with a convincing growth potential and a solid medium to long-term outlook.

For years to come, the ability to innovate, to reinvent oneself as a company – or anational economy for that matter - with products, services, structures and a narrative or vision, will be essential. Innovation means continuously identifying new opportunities, re-evaluating the operational setup of a company or industry,

assessing how resources are being allocated to meet emerging opportunities. It will be a major contributor to building resilience, as it conditions companies to be alert, agile and pro-active before and during times of crisis. In agriculture and tourism, innovation could mean the introduction of sustainable production methods as part of a Green Recovery approach that will allow companies to sell at a premium price. The use of innovative technologies such as digital marketing platforms offering new applications and services will help even small companies to reach out to new customers through multiple channels.

Currently, Cambodia has limited resources to build an eco-system that would be sufficiently attractive for large scale industrial manufacturing. Developing production in Cambodia will require a coordinated investment into people, technologies and infrastructure. Despite a growing fintech industry, access to finance within the country will remain limited for the near future. The promotion of Foreign Direct Investment from multiple sources and countries becomes therefore essential. In this regard, Covid 19 opened a window of opportunity, as it will likely trigger a stronger regionalization. Cambodia can gradually become an attractive destination for manufacturers moving production from, for example, China, to a new location in Southeast-Asia. It could also be a cross-border investment from Thailand or Vietnam, where companies might be interested in outsourcing some of their current production to Cambodian partners.

When it comes to broadening the industrial base, Cambodia should follow a strategy of selective industrialization. Globally, several industries such as the automotive, heavy machinery or chemical industry are undergoing fundamental structural change with limited medium to long-term prospects. Cambodia should make a conscious decision to concentrate on key industries and technologies that promise maximum benefit for the development of highly profitable value chains within the country. The textile industry comes to mind, where the collaboration with Cambodia´s young and innovative digital sector could help to create additional benefit. Food and agroprocessing, some sub-sectors of the electronic industry and technology-driven services could gain importance.

Today, most spare parts for machinery operated in Cambodia need to be imported and service personnel flies in from service hubs somewhere in Asia. During the Covid related border closure in March and April, many food processors had to stop operations. Not because there were no customers, but because they couldn't import packaging material from Thailand or Vietnam. Cambodian food processors should be able to turn to domestic plastic processors using injection or blow molding technology. Molds could be produced and serviced locally by specialized small and medium companies. They could be designed by Cambodian technicians trained on CAD design tools at a Cambodian TVET school. With other words: Cambodia needs to build skills and promote technologies that will lead to new entities operating within domestic value chains. By adding new links to the chain, other companies could source valuable inputs from within the country.

At the center of this re-alignment of strategies, priorities, and resources are the people. Interpersonal communication, open-mindedness with the ability to listen and to reflect, to analyze and then solve problems will be essential. It needs a flexible technical and vocational education and training system that is designed and built in close cooperation with the private sector to "feel the pulse" of the real economy and its practical needs and requirements. In high-tech areas such as the digital industry, the private sector should lead the initiative as it is better equipped to quickly adjust the training content to a fast-moving demand. The idea of upskilling and lifelong learning should be promoted with the private sector, as many employees are insufficiently qualified and will face an increased risk of unemployment due to technological change.

Based on existing competitive advantages and early stage competence formation, selected provinces should support some of their existing TVET schools and Polytechnical Institutes to further specialize by transforming them into Knowledge, Innovation and Application Hubs (KIAH) for particular industries such as food processing, textile technology, digitalization, electronics or mechanical engineering.

For example, such hubs could be developed in Battambang for food and agroprocessing, in Siem Reap for tourism and hospitality, in Banteay Meanchey province for technical industries such as tool making or electronics and in Phnom Penh for digital technologies and textile engineering. The Hubs could offer state-of-the-art knowledge, promote innovation, provide technical solutions and deliver qualified workforce to companies operating in those sectors. They could also provide the linkage between foreign invested companies operating for example in Special Economic Zones and Cambodian companies working as sub-contractors and suppliers.

While some sectors will falter, others will benefit from the effects of the Covid 19pandemic. Consumers, businesses and governments will become more aware ofhealth and safety issues, including how to better prevent future pandemics. The shift to clean energy sources will be further accelerated. The automation of production processes is likely to be stepped up and digitization in the private and professional environment will continue to increase. Diversification in terms of customers, regions and access to capital will become even more important. Success factors and models of companies for the post-Covid-19 era will change. All this means new challenges for Cambodia. But it also holds the promise of new opportunities.

Christian Berger is German Ambassador to the Kingdom of Cambodia

Dr. Stefan Hanselmann is Director of the GIZ Regional Economic Development Program IV and the SME Support Program.
Related Articles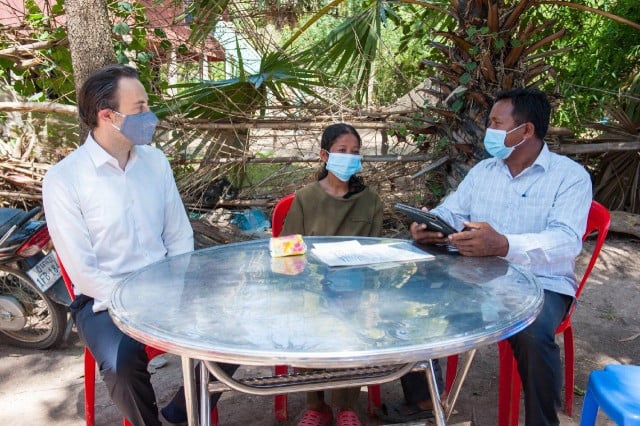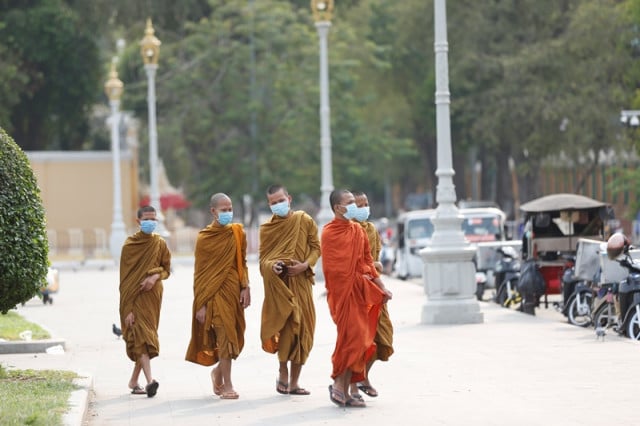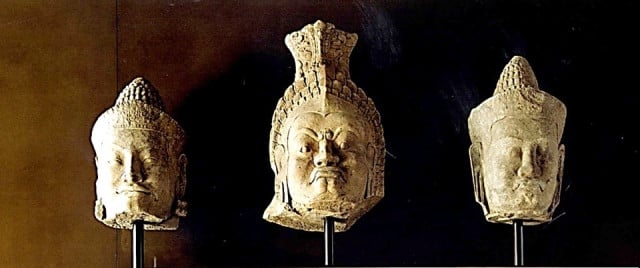 September 13, 2023 7:00 PM