Regional research office forecasts robust growth for Cambodia amidst rising external headwinds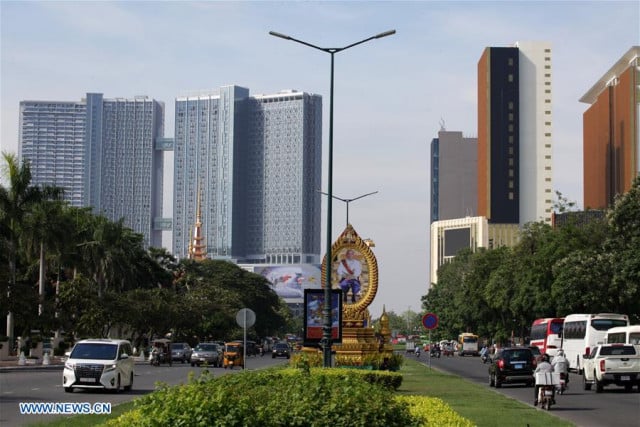 Xinhua
September 21, 2019 3:28 AM
PHNOM PENH -- Cambodia's economy is predicted to continue its strong performance amidst rising external headwinds, the Singapore-based ASEAN (Association of Southeast Asian Nations)+3 Macroeconomic Research Office (AMRO) said in a press release on Friday.

"Following a stronger than expected growth of 7.5 percent in 2018, Cambodia's economy is projected to grow at a more sustainable pace of about 7.1 percent in 2019 and 2020, while inflation has remained relatively low and stable," AMRO lead specialist Seung Hyun Hong said in the press release after an AMRO's annual consultation visit to Cambodia from Sept. 10-18.
"Faced with the risk of Everything But Arms (EBA) status suspension, external headwinds, and structural challenges, the authorities need to accelerate structural reforms to enhance competitiveness and promote economic diversification," he added.
The release said strengthening economic resilience by enhancing competitiveness and diversifying the production base is critical to maintaining Cambodia's high growth potential.
"In addition to mitigating the risk of EBA suspension, Cambodia needs to address structural challenges, especially the relatively poor infrastructure, limited supply of skilled labor and institutional weaknesses," it said.
It added that the National Strategic Development Plan (2019-2023) and the recent comprehensive reform package will play an important role in enhancing the country's productive capacity and competitiveness and in facilitating the moving-up in the production value chain.
The European Union (EU) started in February the 18-month process that could lead to the temporary suspension of Cambodia's duty-free trading access to the EU market under the EBA scheme due to concerns over human rights and labor rights.
The EU is a major trading partner for Cambodia, particularly for garment and footwear sectors, which employ about 750,000 people. Exports from Cambodia to the EU totaled 4.77 billion euros (5.31 billion U.S. dollars) last year.
If the EBA is stripped, tariffs on garment, footwear, and bicycle products will increase 12 percent, 16 percent and 10 percent, respectively, according to a World Bank's report released in May.
Cambodian Prime Minister Samdech Techo Hun Sen announced in March a number of measures, including cutting production and export costs, to support local manufacturers and exporters in case the EU withdrew the EBA scheme from Cambodia.
He said the measures had helped reduce operating costs for producers and exporters by about 400 million U.S. dollars per annum.
Related Articles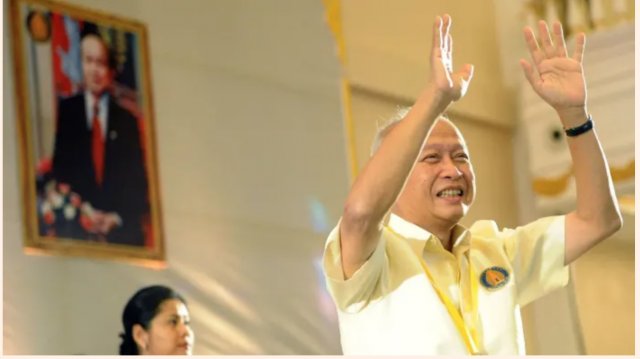 November 28, 2021 10:44 PM