Report Predicts Early Rainy Season as Mekong Water Levels Rise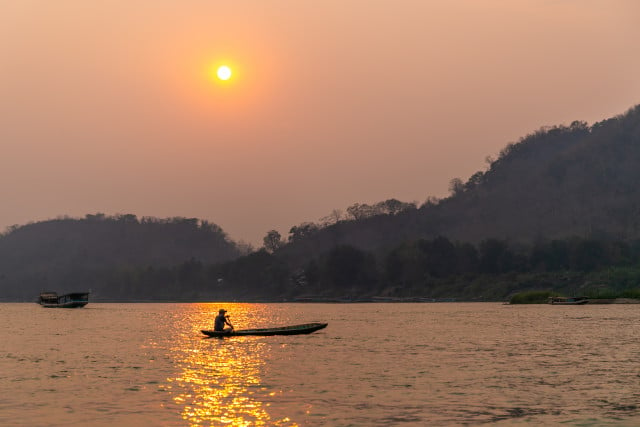 Sao Phal Niseiy
February 24, 2021 9:04 AM
A recent report from the Mekong River Commission has claimed that Cambodia's rainy season may arrive weeks ahead of its regular pattern—a change that experts warn could have grim implications.
PHNOM PENH--The Mekong River Commission (MRC) this week reported that the Mekong River's water levels have begun to increase slightly, potentially signaling that rainy season will arrive as early as May 2021.
"Water levels in some sections of the Mekong River have increased slightly over the last seven days," the MRC Secretariat said in a Fe. 22 statement.
The report follows warnings earlier this month that the Mekong's water levels had fallen to worrying levels. The MRC at the time noted that the Mekong River had changed color, taking on a blue-green hue as a result of low rainfall, flow changes upstream and hydropower operations on the river's tributaries, along with outflow restrictions at the Jinghong dam in Yunnan Province, China.
Monthly rainfall data provided by the MRC indicated that, since November 2020, rainfall has remained consistently lower than average by as much as 25 percent.
Ham Oudam, a freelance consultant on natural resource governance and environmental management, noted that the increasing unpredictability of the Mekong River is mainly driven by hydropower dams operated in upstream countries.
"The natural uniformity of the Mekong River is becoming even more unpredictable, especially when upstream hydropower dams in China and Lao PDR are still in their normal operations and data [and] information has yet to be shared holistically and meaningfully," Oudam said, stressing that the river's centuries-old natural system was being compromised in an era of modern technologies.
Any changes to the Mekong's system, Oudam warned, would create certain impacts for the ecological system—specifically changes to the river's flow would damage Cambodia's agriculture sector.
While the MRC noted that China's Ministry of Water Resources are cooperating to provide more information following an agreement with the MRC, but has only agreed to share data on water levels—not water discharge.
Dry Season Predicted to be Wetter this Year
The MRC also predicted that rainy season would come to Cambodia earlier, around early May rather than late May.
"This year's dry season will be wetter than in 2019 and 2020, with the rainy season likely to begin in early May," the statement read.
It remains unclear whether Cambodia can expect the same extreme weather events of last year that saw a severe drought over the course of a prolonged dry seasons. More than 130,000 hectares of rice paddy were affected, notably in Battambang and Banteay Meanchey provinces.
Oudam voiced concerns over the change in weather, noting that the early arrival of rainy season highlights the increasingly erratic nature of Cambodia's environment.
This, he explained, creates more difficulties for farmers and fishermen whose livelihood solely depend on the agricultural sector. He added that many still rely on traditional weather forecasting based on the consistency between natural flow of the rivers and rainfall patterns falling into the river basins.
He went on to say that these changes to weather patterns and the natural flow of water will put more pressure on food supply chains throughout the region. For Oudam, these changes pose a threat to food security and could trigger regional spikes in malnutrition, homelessness and migration.
"Weather tends to change back and forth rapidly and makes it hard for the policymakers to make a sound plan and govern effectively—not only for water, but a wide range of development and conservation activities associated with the Mekong's ecosystem," Oudam explained.
Spokesperson for the Ministry of Water Resources and Meteorology Chan Yutha could not be reached for comment.
Related Articles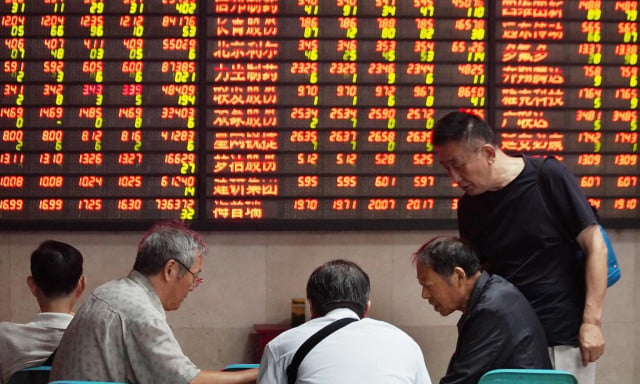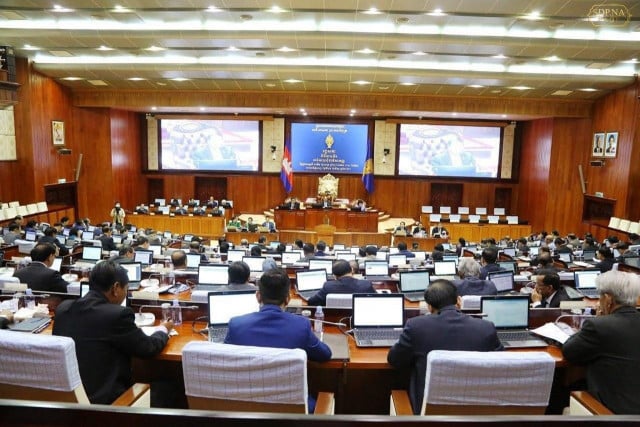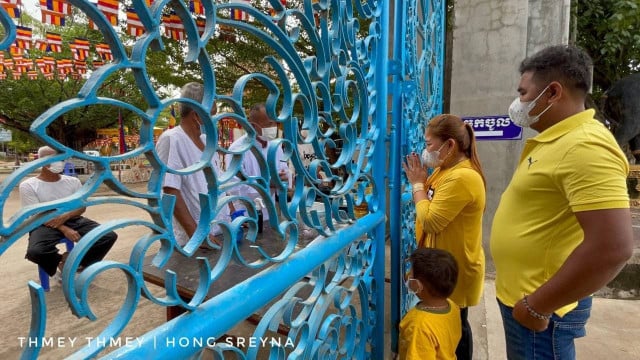 September 24, 2021 2:42 PM