Residents Move Out Amid Water Shortages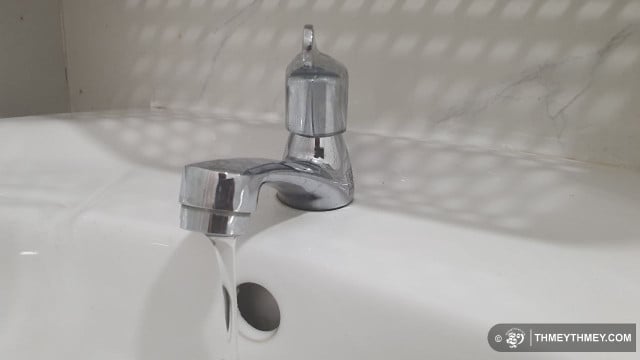 PHNOM PENH – Residents in some areas of the capital are complaining about water shortages, even causing some to stay temporarily with relatives.

Phnom Penh Water Supply Authority (PPWSA) has asked for their understanding on the matter and promised to solve it step by step.

The authority has started providing water via fire trucks in some areas.

Kong Chansokny of Sangkat Choam Chao 1 in Por Senchey district, said she had faced water shortage problems for a week that she never experienced before.

Her house would be out of water from 6am to around 10 or 11pm. The family would then suffer from low water pressure.

"I need water for cooking, therefore, I have to turn on the water at night to use the next day," she said.

"It's hard for me because I have walk downstairs and upstairs back and forth and have to wait for a long time.

"Before, the whole bucket water was used only for me for a shower. To save water, around half of the bucket now is enough for me."

Another resident, who asked not to be named, in Sangkat Samrong Krom of the same district, said the water in his house had been off during the day. Pressure had been low at night for about 20 days.

He and his family had moved to his relative's house. The 30-year-old said he had to spend 40,000 riel or $10 on a barrel that was enough for two to three days. He estimated it would cost him about 320,000 riel or $80 per month.

It would be risky and harm the family's health if they used water from their well because it was not clean.

"The water is clean when being pumped from the well, but the color turns dark and oily after a while, so I think it has a lot of bacteria," he said.

"On a daily basis, I don't use that water for cooking and use pure drinking water that I pick up from my relative's house in Bek Chan commune 10 kilometers away."

He and his family could no longer live in their own house because it was completely out of water, so they were forced to move to their relatives.

"We have our own home but can't live there. It's hard," he said. Early this year, he could pump water from the well at night but the water was completely absent in March. He would like to request authorities to help solve the problem soon.

Meas Viranona, of Sangkat Kbal Koh in Chbar Ampov district, said the water pressure around her area was low and her family had to use a pump.

Other families who could not afford the machine usually stocked water in buckets or big jars at night.

For the past two weeks the pressure had dropped even lower at night and sometimes there was no water at all.

Her family had been using water frugally, particularly for cooking and drinking. They use well water for washing clothes and chores around the house.

Without the well, there would not be enough water but she was not sure if the water was clean enough. Besides, other people would also ask for the water from her.

Viranona said the water shortage usually happens in the dry season but this year the problem was more serious.

The water supply authority has been trying to help by providing water in trucks to a few areas. People in other areas also asked for supplies.

The Phnom Penh Water Supply Authority said on its Facebook page it had provided 168 cubic meters of water via 32 trucks to seven villages from Mar. 26 to 28.

On Mar. 23, the PPWSA said that in 2023 the demand for water had increased to over 890,000 cubic meters per day, while the country can supply only 640,000 cubic meters per day.

The authority also spoke of a new water treatment plant being able to produce 400,000 cubic meters of clean water per day with nearly a thousand kilometers of new water pipes.

It hoped that 200,000 cubic meters more of clean water would be produced starting from May, adding to the current supply.
Related Articles