Revenues Go Down While Fuel Prices Go Up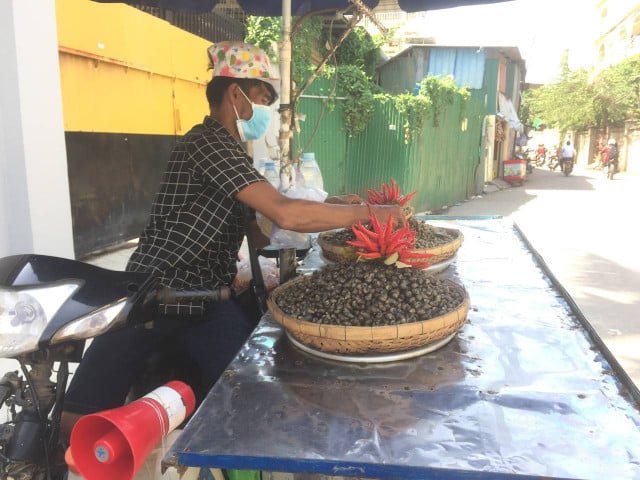 Street sellers and workers from the informal economy pay the high price of the global increase of fuel and imported goods' prices
PHNOM PENH – Street vendors complain about their low revenue as fuel prices continue to rise. But the Ministry of Commerce says the increase in gasoline prices is a global phenomenon
As of today, the retail reselling price of diesel costs 5,600 riels (around $1.37) per liter, while gasoline price has climbed to 5,250 riels (about $1.28) per liter.
Khon Danat, a boiled snail vendor, complained about the decrease in his income due to the rising gasoline prices. Danat, who used to earn 60,000 to 70,000 riels (roughly between $14.5 and $17) of daily profits, saw his earnings decrease to 40,000 riels (approximately $10) as he has to spend a lot more to refuel his motorcycle.
He usually fills up three liters of bottled gasoline per day which costs around 6,000 riels, or $1.5, per liter.
"As I spend more on gasoline, profits decrease. Some days, there are losses when sales are low. A bucket of snails costs me 120,000 riel (about $30) and I sell one cup of snails at 3,000 riels (about $0.75)," said Danat.
The street seller goes from one place to another in Phnom Penh from 11 a.m. to noon. Then, he leaves the city central area to sell his products along the National Road 3, further away to Prey Toteung, then in a small market at the Special Economic Zone and finally, around Kambol district.
Although the price of gasoline goes up and the sales are not as good as he wishes they are, he doesn't want to give up his business as it is the main source of income, for him and for his family.
Hun Sreysiem, a beverage vendor in Phnom Penh, said that she can sell up to 300,000 riels (around $75) a day, while the purchase cost for her drinks used to stand at 200,000 riels ($50), allowing her to make around 100,000 riels (around $25) profits every day.
But the increase in the gasoline's price has had immediate repercussions on her business. Everyday, the street seller has to buy two liters of gasoline to fill up her motorcycle. Because of the rise in fuel prices and in imported goods, she saw her margin melt.
"On top of the rise in gasoline prices, the cost of the other raw materials I use for my drinks, such as packages, coffee or cans, also rose. But I couldn't pass on this increase to my drinks, otherwise customers will buy from another street seller. So my profits decrease," she said.
President of Independent Democracy of Informal Economy Association (IDEA) union Vorn Pov said that the increase in gasoline prices has severely affected the workers in the informal economy, especially those transporting tourists or selling goods.
"The rising of fuel prices, the COVID-19 outbreak, and fewer passengers to transport are three factors having a huge impact on workers' income," he said.
He added that when the price of gasoline goes up, so does the price of goods. To solve the problem, the president of IDEA suggested that the state should review import duties or sales' taxes to minimize tariffs, particularly cooperating with oil companies to set prices at affordable levels.
But Pen Sovichet, a spokesperson for the Ministry of Commerce, said that the fuel prices rise is a global phenomenon that is difficult to solve.
"As gasoline prices rise, so do refined prices. We have to look at international oil prices to be able to calculate how much gasoline is worth."
The Ministry's spokesperson cannot confirm when gasoline prices may fall or rise further.
Related Articles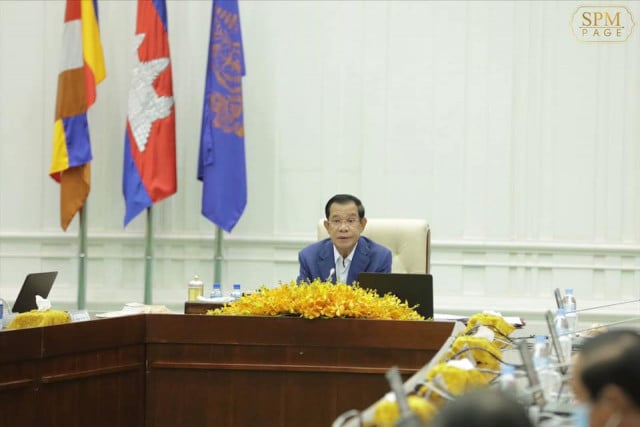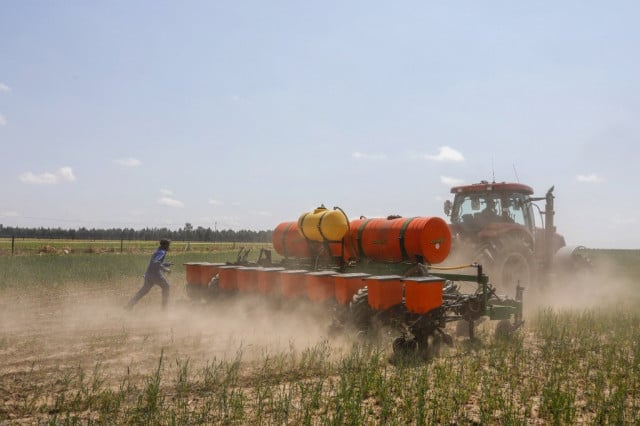 November 13, 2021 9:38 AM