Rights Activist Seng Theary Detained for Dressing as Prisoner with Shackles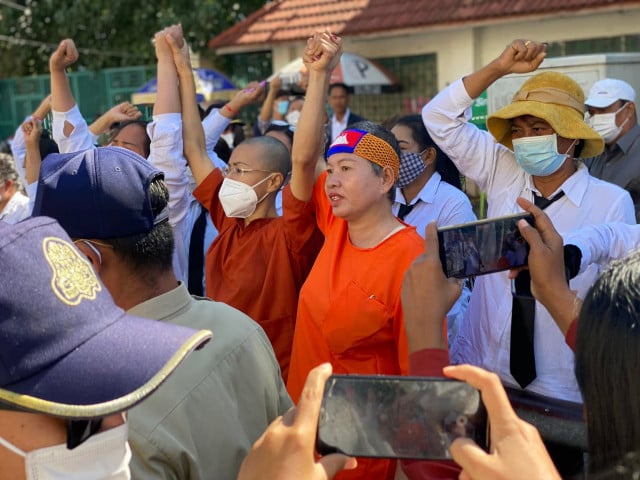 The Cambodian-American activist was detained while walking to court for her fourth trial appearance after she was accused of attempting to overthrow the government
PHNOM PENH--Seng Theary, a Cambodia-American rights activist and lawyer, was detained by the authorities for dressing in prison uniform before appearing in court on Jan. 4. This is the third time Theary captured the public's attention with her costumes to attend her fourth trial.
Dressing in an orange prison jumpsuit with shackles handcuffed to both of her legs, Theary started walking barefoot at 7 a.m. from NagaWorld to the Phnom Penh Municipal Court on Preah Sihanouk Boulevard, streaming her walk live on Facebook.
"I am dressing as a prisoner, preparing for being put into jail because I might go to jail," she said.
Theary said the shackles were the chains for handcuffing prisoners in Khmer Rouge regime, which she took from Boeung Ray Village, Svay Rieng Province. She was also imprisoned during Khmer Rouge regime when she was a kid, she added.
While walking, Theary intended to stop to pay homage to Chea Vichea, the leader of the Free Trade Union of Workers of Cambodia who was assassinated in 2004, at his statue near Independence Monument.
However, she was stopped before she reached the monument and was questioned by the authorities regarding her prison uniform.
The authorities asked if she was a prisoner and threatened to take her back to prison if she was.
"What did I do wrong?" Theary can be heard replying.
She was then detained for nearly an hour and at 8.30 a.m. appeared at the court where she was required to remove the shackles she had worn. Other activists outside the court were also dressed in prison uniforms as a show of solidarity.
Theary has long decried the lack of independence in Cambodia's courts and has used costumes to make a point about what she called "political theater."
Previous outfits included a traditional Apsara dance costume and wearing an oversized man's suit.
She has been to court four times in relation to her connection the now outlawed opposition party, but the hearing on Jan. 4 concluded at 10 a.m. with presiding judge Rous Piseth ordering questioning to resume on Feb. 15 to give the court time to gather evidence.
Theary, 52, has been working in human rights and advocacy for democracy for 30 years, but was charged with conspiracy and inciting social unrest along with several other Cambodia National Rescue Party activists over Sam Rainsy's attempted return to Cambodia in November 2019.
The authorities said that those involved in Rainsy's failed return were plotting to overthrow the government, but little evidence has made its way into court and the trials have largely been delayed due to the COVID-19 pandemic.
Related Articles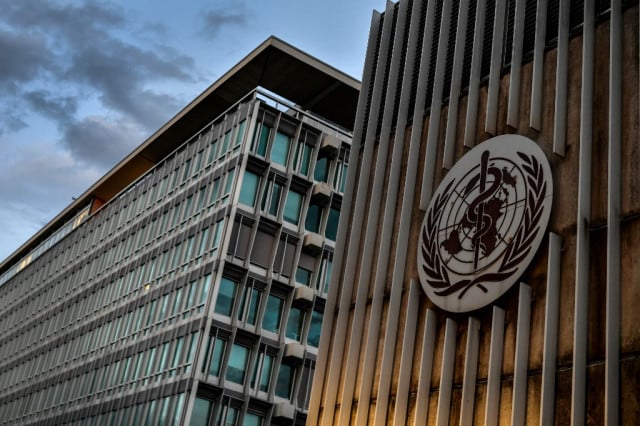 November 14, 2020 2:49 AM