Rights Activist Seng Theary Dismisses Trial as "Political Theater," Dresses Accordingly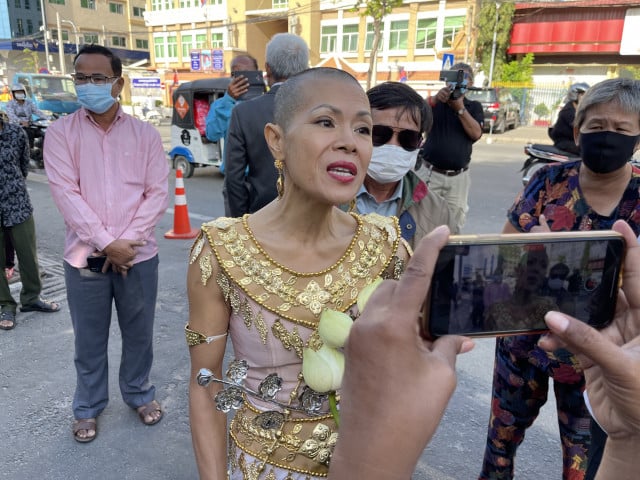 American-Cambodian activist and lawyer Seng Theary appeared in court dressed in traditional Apsara dance costume to highlight the political theatrics of charges against opposition activists
PHNOM PENH--The mass trial of 44 former Cambodia National Rescue Party (CNRP) activists recommenced in the Phnom Penh Municipal Court of Dec. 7 after hearings were severely delayed for much of the year due to the COVID-19 pandemic.
The large, chaotic and at points unwieldy trials involved some 100 CNRP activists and affiliates, but prior to the courts postponing the hearings, the trials were broken down into two smaller, albeit still large, groups.
Am Sam Ath, the deputy director of local rights group LICADHO, said that of the 44 people, most have been charged with conspiracy to commit treason and incitement to create social unrest. Their cases are in connection to the plan of former CNRP leader Sam Rainsy who attempted to return to Cambodia in November 2019—a move the government decried as treasonous.
Therefore, with the government intent on labelling Rainsy's attempted return as a "color revolution," anyone deemed to be involved—or associated with the CNRP at the time—was rounded up and arrested. Rainsy never made it to Cambodia, but Prime Minister Hun Sen's assertion that the scheme was a plot to overthrow his regime has been parroted by various government organs.
Rainsy was also among the 44 people summoned by the court, despite not being able to step foot in the country by Hun Sen's own design. Sam Ath said that of the 44 people, two are in custody and the rest are out of jail, adding that some are now living in exile abroad.
As such, LICADHO does not have details on how many of the 44 defendants will actually be present in court, but Sam Ath said that the mass trial is more about politics than any legal procedures.
One prominent defendant was Seng Theary, a Cambodian-American human rights activist and lawyer. She arrived for her hearing this morning dressed in traditional Apsara dance attire, but found out her trial has been delayed until Dec. 28.
Court spokesperson Y Rin could not be reached to establish the reason for the delay.
Theary has been charged with conspiracy and inciting social unrest along with several other CNRP activists over Sam Rainsy's November 2019 attempt at returning to Cambodia.
She said the delay to her hearing is deliberate and intends to divert attention from her case, as people will be busy reuniting with family and welcoming the end of 2021—a ploy that the government has used previously.
"They chose that day because they did not want journalists and the public to pay attention to my case," Theary said. "The public may not know whether my case is dropped or I receive a punishment. So, they chose the date at the end of the month."
According to Theary, the remaining activists will be split up and grouped, but she will be the only defendant in her Dec. 28 rescheduled trial.
The first group will have seven hearings, which the hearing falls on every Tuesday. She said their case will run until March next year. The other group will have five hearings every Thursday, but she did not specify the number of people in each group.
Theary, who has shaved her head and pledged to remain bald until the end of 2022, accused the Phnom Penh Municipal Court of being a "political theater court," saying she was because she was dragged into the court's performances, she had chosen her own script and character set, hence why today she was an apsara woman.
However, the court authorities were hesitant to let her into the court as he was dressing in an Apsara custom, she said, adding after five minute-discussion, she was allowed to be seated and hear her case. It is unclear why the court was distressed by her outfit.
"Foreigners can wear foreign clothes, and I am Cambodian but I cannot wear Cambodian traditional clothes," she said.
Theary said that she is willing to go to prison but did not accept a conditional release. She added that she will not leave Cambodia, as if she leaves, she cannot return, so she will stay with the Cambodian people to fight the abuse and human rights violations for the people.
Chak Sopheap, executive director of the Cambodian Center for Human Rights, said most women love their hair and that Theary's shaved head and Apsara costume is a form of expression that embodies the demands of justice.
"She shaved her head in the sense of demanding justice for her case and other people who have been charged," she said. "This is the image of advocating for freedom of expression and the Apsara custom show her stance in demanding for justice."
She stressed that the none of the political activists from the court-dissolved CNRP should have been charged in the first place as they were exercising their human rights as Cambodian citizens.
"Prosecution should not occur, and the guarantee of freedom of expression and active participation in the political life of all citizens, regardless of tendencies, should be guaranteed," Sopheap said, adding that the delay to her hearing is an act of injustice.
Seng Theary shaved her head three days before attending the trial on Dec. 7, saying she did so to represent the Cambodian women and men who have been mentally and physically suffering under this regime. She shaved her head to pay homage to the activists and advocates who have been assassinated due to their work protecting democracy in Cambodia.
"I mourn the brutal massacre of young Sin Khon and mourn for those who have fled this dictatorship," she said.
Sin Khon, a CNRP activist was stabbed to death in the early hours of Nov. 21 and while police have apprehended a suspect, few are convinced that police have the actual killer.
Related Articles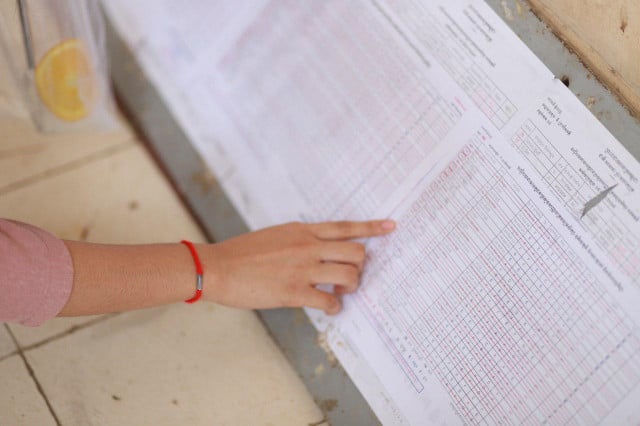 September 9, 2019 2:40 PM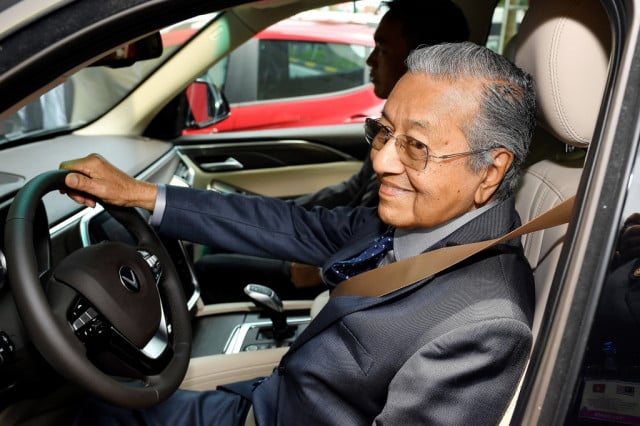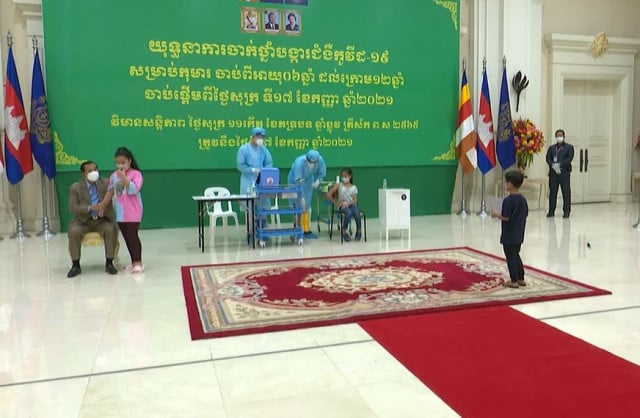 September 17, 2021 8:19 AM