Rights groups want charges against activists dropped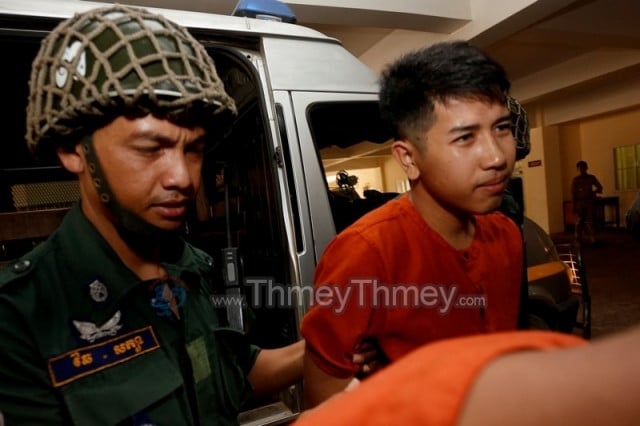 Thmey Thmey
July 14, 2019 7:17 AM
Two remain in detention on charges of incitement after commemorating Kem Ley killing last week

PHNOM PENH - Human Rights Watch has called on Cambodia to drop charges against activists who commemorated the third anniversary of the killing of political commentator Kem Ley.

"Cambodian authorities should drop all charges," the US group said in a statement released Saturday.
Brad Adams, the group's Asia director, urged foreign donors to demand the release of "anyone charged for peaceful protests and renew demands for an independent investigation."
Oeut Ang, who is known as Chuob Samlab that translates as "meet to kill," was the only person arrested and sentenced to life imprisonment in 2017 for the murder of the prominent government critic and political analyst.
"Instead of permitting an independent investigation of allegations that this was a state-sponsored killing, the government has broken up commemorations and arrested activists," Adams said.
Seven people were arrested before and during last week's commemoration. Five have been released but two have been charged and remain in detention.
Kung Reiya, a former activist of the now-disbanded Cambodia National Rescue Party, promoted T-shirts with Kem Ley's words on his Facebook page.
He was arrested on Tuesday and later charged in court with incitement to commit an offense or disturb security under the criminal code.
Kung Reiya was released from prison in February 2017 after serving an 18-month sentence for incitement.
Student activist Soung Neak Poan was meanwhile charged with incitement on Friday after distributing posters calling for an end to extrajudicial killings.
Soung Neak Poan was among three activists arrested trying to lay a wreath at a petrol station in Phnom Penh where Kem Ley was killed on July 10, 2016.
Eighty-seven civil society groups have also called for the charges to be dropped in a joint statement released Friday.
"We reiterate our call for the government to respect the right to freedom of expression guaranteed under Article 41 of the Cambodian Constitution and Article 19(2) of the International Covenant on Civil and Political Rights, and call for the immediate and unconditional release of both Kong Raiya and Soung Neak Poan and the dropping of all charges against them," the statement said.
Related Articles