Road Safety Problems Prevail Even Steps from the Minister of Interior's Residence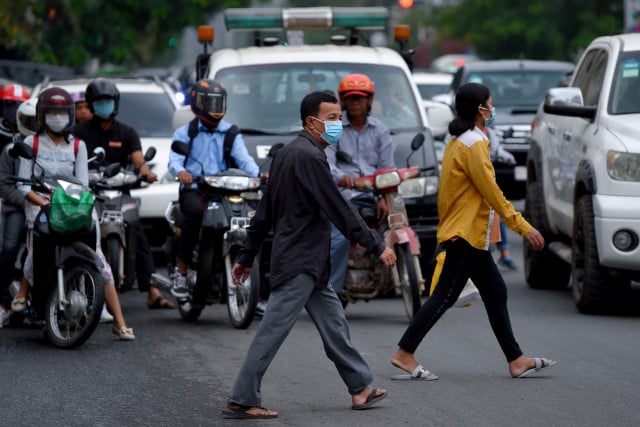 As those who read this column know, I'm a pedestrian, which means that, for those who may have forgotten, as much as possible I use my legs to get around. To be more specific, I put one foot in front of the other and then do it again. So far, nothing unusual, some will say. But they are mistaken! Because not only I walk, but what is more, I'm still alive. Because walking the streets of Phnom Penh amounts to defying death nearly every second.
For example: on Thursday, Dec. 15 at around 6:45 am—I'm being very specific and you will see why in a few lines—as I was going to the confluence of the four arms, I nearly got run over by two cars as I was crossing Norodom Boulevard at Street 240.
Before stepping onto the pedestrian crossing—a pedestrian crossing is indicated on the pavement by two white stripes that are meant to mark a path that pedestrians may use to safely cross a boulevard or a street—I had made sure the traffic light had turned red for the vehicles and therefore was green for pedestrians. I explain all this in detail because, obviously, most drivers in Phnom Penh ignore those basic traffic regulations when driving on streets that are, let me point this out again, public space that are meant to be shared.
So, as I started to cross Norodom Boulevard, a car going through the red light nearly ran over me while another car turning left from Street 240 came within a hairsbreadth of hitting me in turn, the driver no doubt having his eyes fixed on his phone.
Therefore that morning, I nearly got killed twice at the intersection of Street 240 and Norodom Boulevard.
At that intersection is the residence of His Excellency Deputy Prime Minister and Minister of Interior Sar Kheng. A few days ago, H.E. Sar Kheng announced that new regulations penalizing bad drivers who don't respect traffic regulations and endanger other people's lives will soon be adopted.
Great. Traffic crimes—because this is what it is whether they are committed unconsciously or are premeditated, due to excessive alcohol consumption or other drugs—are quite costly for society and even more for the families affected or in mourning.
But, even near your residence, Your Excellency, a pedestrian is not safe.
As this fight for road safety is difficult, everyone must get involved. I therefore have a suggestion to make: Since traffic lights are equipped with cameras, it should be possible to see on a screen the moment when I nearly got run over by two reckless drivers. As I said earlier, it was on Dec. 15 around 6: 45 am, near your residence. It should be possible to see the license plates of the two vehicles at fault and therefore to identify the owners of these vehicles. For an Interior minister, nothing is impossible, right?
This done, you could direct your services to convoke those foolish drivers so they could publicly admit their mistake on television. This would be an opportunity to explain how traffic lights work and that drivers must respect pedestrians. And also to show that the cameras on traffic lights are part of the arsenal of tools and measures meant to dissuade unsafe driving on streets.
Related Articles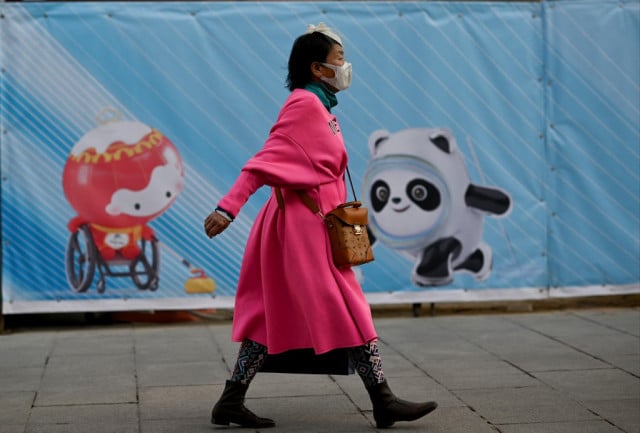 December 7, 2021 10:39 AM