Rong Chhun and Sar Kanika Denied Bail Despite COVID-19 Infection Risks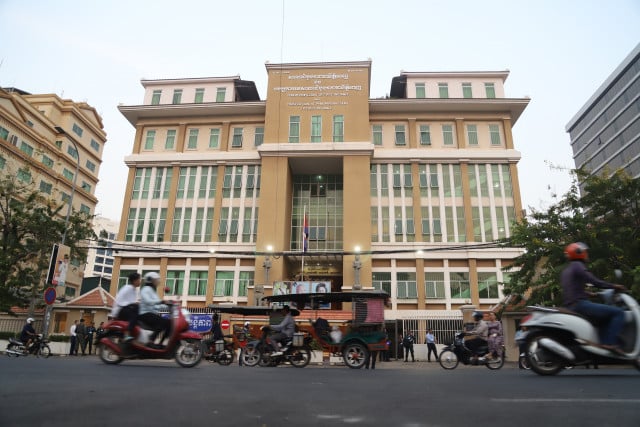 Lor Chunthy, defense lawyer for jailed union leader Rong Chhun, said he has not seen or spoken to his clients since Feb. 20 and cannot confirm their health as COVID-19 spreads in prisons
PHNOM PENH--Jailed union leader Rong Chhun and youth activist Sar Kanika were denied bail by the Phnom Penh Municipal Court on June 8, despite the risk of COVID-19 which is currently spreading throughout Cambodia's prisons.
According to Lor Chunthy, who is defending both Chhun and Kanika, the request for bail was made on health grounds.
"Chhun has been in prison for more than 11 months and has always respected the court's procedures, so he should be granted bail," said Chunthy.
However, the state prosecutor claimed that Chhun has had both doses of a COVID-19 vaccine and the health of both Chunthy's clients is believed to be good.
As such, the judge sided with the prosecution and denied bail, stating that measures are in place to protect detainees from COVID-19. Such measures appear to have failed, but to what degree is unclear as neither the Interior Ministry's Prisons Department nor the Ministry of Health or local authorities will disclose the number of infections behind bars.
But neither Chhun nor Sanika were present for their bail hearings, reportedly due to COVID-19 concerns and Chunthy said that he has submitted requests to have contact with his clients and that he has had no contact with either client since the Feb. 20 community outbreak.
So far, he said, his requests have gone unanswered and he could not confirm whether or not Chhun was in good health as the prosecutor claimed.
Chhun, a 52-year-old prominent trade unionist and activist, was arrested in July 2020 after his investigations into the demarcation of Cambodia's border with Vietnam found "irregularities." By voicing these concerns, Chhun was slapped with incitement charges—a common indictment used to silence activists and critics of the government—and has been in Phnom Penh's Correctional Center 1 (CC1) ever since.
CC1, not only notoriously overcrowded in excess of 300 percent of the population it was built for, has also confirmed COVID-19 is spreading through the facility. Authorities refuse to disclose the number of cases, but rights groups estimate that the number of cases throughout Cambodia's 28 prisons could be anywhere between the hundreds or thousands.
Kanika—an activist with the youth group Khmer Thavrak who previously had ties to the now-banned opposition party—was arrested in August 2020 while protesting for Chhun's release and was also charged with incitement.
Now in Correctional Center 2, which is also grossly overcrowded and suffering from a COVID-19 outbreak, Kanika is among several of the Khmer Thavrak activists who were arrested for participating in peaceful protests with concerns for their health being voiced due to the unhygienic conditions of their detention.
Despite concerns from the UN, international outcry and months of protests following Chhun's arrests, the government appears to be following Prime Minister Hun Sen's lead after he called for anyone criticizing the government's handling of the Vietnam border demarcation to be arrested.
Whether advocating for the myriad other activists who have been arrested in recent years will pay off, for rights advocates, the treatment of people like Chhun and Kanika reflects the priorities of the government.
"Refusal of bail for Rong Chhun and Sar Kanika earlier this morning shows the bias and injustice of the judiciary towards people deemed as political prisoners, especially during a time when so many detainees in Cambodian prisons have contracted COVID 19 due to overcrowding and lack of adequate protection, medical care and proper nutrition," said Naly Pilorge, director of local rights group LICADHO.
The contrast is particularly stark when stacked up against cases like Duong Chhay, a now-former Oknha, who found himself at the center of an online furor when extensive footage emerged that appeared to show him violently beating his ex-wife. Chhay is yet to be prosecuted and activists have accused the government of double-standards when peaceful protesters are detained for exercising their rights, yet a well-connected man of wealth can flaunt the law publicly and face no consequences.
While other countries have sought to limit the inflow of their penal systems and speed up the release of inmates deemed low-risk, Cambodia has gone the other way, with arrests—notably against activists, former opposition supporters and environmentalists—rising through the course of the pandemic, according to data compiled by LICADHO.
Even in their bid to contain COVID-19 during the Feb. 20 community outbreak this year, the government has swollen the already overpopulated prisons after arrests were made in line with new COVID-19 laws that rights groups have called "draconian."
Between April, 10 and May, 27 LICADHO documented 623 arrests for violating new laws aimed at curbing the spread of the virus, with 457 people detained and 101 confirmed to have been sent to court and jailed.
"It's time for Cambodia to follow policies in other Asian countries and release non-violent offenders and provide bail to detainees to decrease the risks to people confined in squalid prison cells," argued Pilorge.
This comes after the government dismissed calls to release prisoners of conscience with Justice Ministry Spokesperson Chin Malin saying that Cambodia "has no prisoners of conscience."

Additional reporting by Gerald Flynn
Related Articles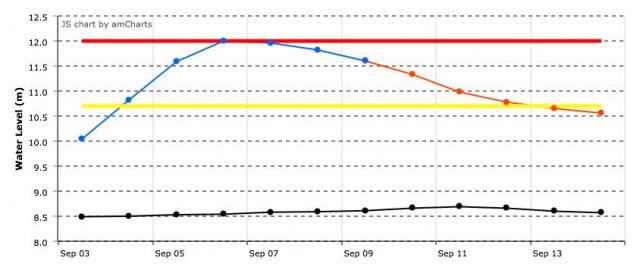 September 9, 2019 6:58 AM