Ros Sereysothea: Remembering a Legendary Singer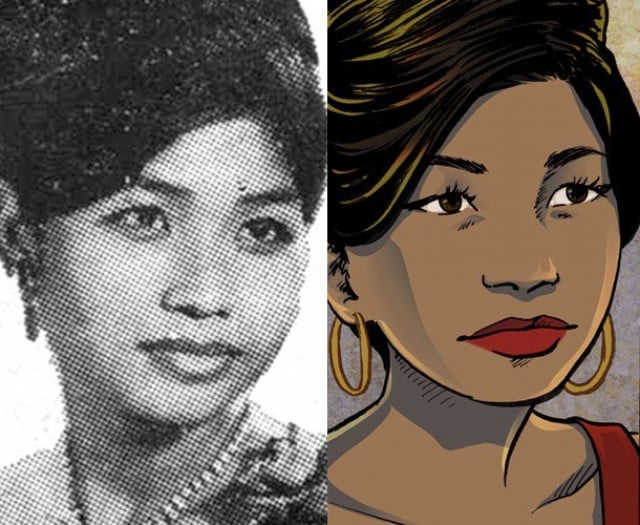 Jazmyn Himel
April 28, 2020 7:38 AM
A U.S. film director and illustrator plan to bring her to life in a graphic novel
PHNOM PENH—Gregory Cahill first heard Ros Sereysothea sing in the 2002 American crime thriller "City of Ghosts" directed by and starring Matt Dillon.

And he has been fascinated by her ever since.

For 14 years, Cahill has researched the singer's life and career, driven to tell her story. In 2006, he directed a low-budget short film on Sereysothea entitled "The Golden Voice." Then last September, he decided to tell her story through a graphic novel in collaboration with US artist Kat Baumann. It will also be titled "The Golden Voice."

Sereysothea sang, Cahill said, "strictly for the love of music." She lived a simple life in the countryside, and craved love and stability rather than fame and status, he said. However, her popularity and the political turmoil of the 1970s would prevent her from achieving such goals.

Like another legendary singer of the era, Sinn Sisamouth, she would disappear in the late 1970s during the Khmer Rouge regime. And yet, both artists today remain some of Cambodia's most popular singers.


Kat Baumann turned to illustration style of the era to better convey the story. Image provided by Gregory Cahill.

A special human being as well as a charismatic artist

Cahill describes Sothea as having a dual nature, being both soft-spoken and very resilient.

The documentary film as well as the upcoming graphic novel present her as a true Khmer hero, Cahill said earlier this month in an interview. "[S]he showed up to the studio every day and sang from the bottom of her soul, even at the hardest of times.

"Sothea was the ultimate underdog. She came from a very humble background," he said. "She had to work to achieve success. And even once she found success, her life was a struggle in many ways. I think a lot of people can relate to the difficulties she faced."

Born in 1948 in Battambang province, Sereysothea was dubbed the "golden voice of the royal capital" by Prince Norodom Sihanouk during his regime in the 1960s—as the country's ruler, he was using the title of prince instead of king.

In fact, Sereysothea was, Cahill said, "a young rice farmer from Battambang who happened to be blessed with an incredible voice that touched everyone around her. She wanted to be a singer, but she didn't necessarily want all the baggage that came with the career, particularly in a wartime setting.

"Her life was never easy, even when she was working as a recording artist," he said. "She got pushed around a lot by powerful people, but I think that only made her stronger…People might associate her with romantic ballads, but she was also a rice farmer, a soldier and a mother: She was a very dynamic person."

Reflecting in the novel a star who still moves people

It is Cahill's love of music that initially drew him towards the singer, before it grew into something deeper, he said.

"There is something incredibly haunting about that era of music," he said.

In addition, Sereysothea's music and singing style reminded him of his childhood as Cambodian rock in the 1960s was influenced by American artists of that era. Cahill's father was a Vietnam War veteran. and, he said, "all of that music evokes the Vietnam War [which ended in April 1975] for me."

Cahill is an American Emmy award-winning producer and director based in Los Angeles. He currently is line producer for the series "The Talk" at CBS Television Studios and has worked on television shows such as "Mad Men," "24" and "Medium."

In 2012, he won the Audience Award, the Cinematography Award and was nominated for the Grand Jury Award at the 2012 Los Angeles Asian Pacific Film Festival for "Two Shadows," a fictional drama about Cambodian immigrants in United States.

Unlike Cahill, illustrator Kat Baumann only discovered Sereysothea when she became involved in this graphic novel project. But then, she said, "her music definitely impacted the story, because listening to recordings of her singing and looking through endless photos of her helped me to build an idea of her in my head."

An illustrator for more than 10 years, Baumann did her first graphic novel called "Ferdinand Magellan Sails Around the World" in 2016.

For this project, she worked closely with Cahill in order to, she said, "maintain the look and feel of the late 1960s/early '70s throughout the book."

This has involved inking the pages in a traditional way on stiff Bristol drawing paper, Baumann said. "We also wanted to use a very warm color palette to reflect the popular colors of the era, and also reference the warmth of Sothea's iconic voice," she added.

"The Golden Voice" Graphic Novel will be released next year, Cahill said. His hope is that Sothea's story will reach people all over the world.

"The greatest tragedy would be to forget these artists who died like this [during the Khmer Rouge regime]," Cahill said.
Related Articles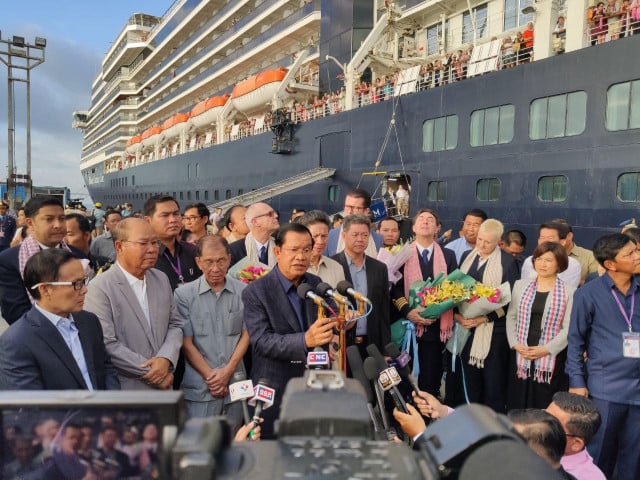 February 14, 2020 8:35 AM