Royalist rivals take step to mend fences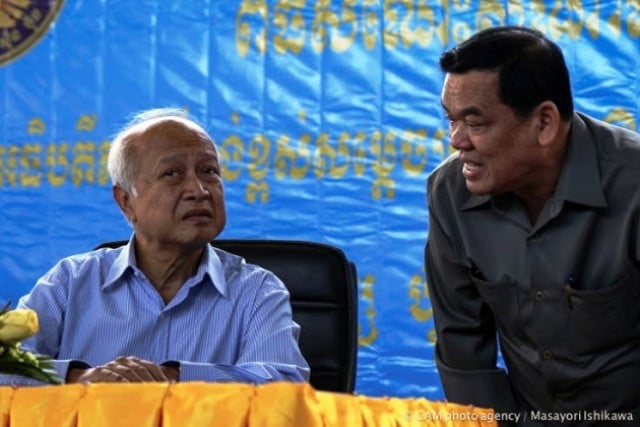 Torn Chanritheara
November 1, 2019 7:57 AM
Phnom Penh – Prince Norodom Rannaridh has met with his former top lieutenant-turned-rival Nhek Bun Chhay to explore ways for mend fences and merging their two parties, a party official said.

Phann Sethy, Funcinpec party's deputy secretary-general, said Prince Rannaridh, Funcinpec president, and Bun Chhay, president of the Khmer National United Party (KNUP), met at a Phnom Penh restaurant on Thursday.
Sethy said the two leaders have agreed in principles to merge the two parties in preparation for the next local election in 2022.
Bun Chhay used to be a top leadership figure of the royalist Funcinpec party, which has been significantly weakened by internal fighting. In 2016, Bun Chhay left Funcinpec and created KNUP.
Sethy, the Funcinpec's deputy secretary-general, said that, during the meeting, Bun Chhay handed Prince Ranariddh a list of 1,000 names of KNUP's members who are ready to join Funcinpec.
A full merger of the two parties, he added, is likely to happen at some point closer to the local election in 2022.
Related Articles