Russia in firing line of top UN rights meet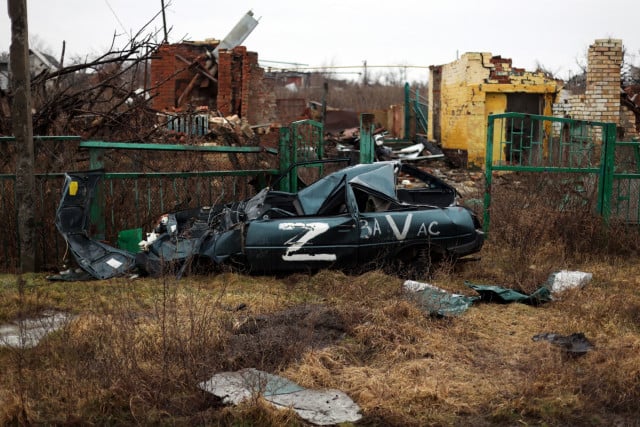 February 27, 2023 10:53 AM
Geneva, Switzerland -- Russia's war in Ukraine looms large as the UN Human Rights Council meets Monday, with calls for unity in condemning Moscow and extending a probe into war crimes in the conflict.
Days after the United Nations General Assembly in New York voted overwhelmingly to demand Russia immediately withdraw from Ukraine, Moscow's war is expected to dominate the opening of the top UN rights body's main annual session in Geneva.
"We're looking for this session to show, as the UN General Assembly showed... that the world stands side-by-side with Ukraine," British ambassador Simon Manley said at an event Friday marking the one-year anniversary of Russia's full-scale invasion.
The meeting, which is due to last a record six weeks, will be the first presided over by new UN rights chief Volker Turk, who kicks the session off early Monday.
UN chief Antonio Guterres will also address the council on the first day, while nearly 150 ministers and heads of state and government will speak, virtually or in person, during the four-day high-level segment.
Among them will be the top diplomats of the United States, China, Ukraine and Iran.
- Walkout? -
Moscow will send Deputy Foreign Minister Sergey Ryabkov to address the council in person on Thursday.
Despite calls from NGOs, observers said it was unlikely there would be a walkout like the one many diplomats took part in when Russian Foreign Minister Sergei Lavrov's video played in the council last year.
Several diplomats suggested, though, that other measures might be taken to convey their disapproval.
"We believe that Russia does not deserve to sit in the room," Ukrainian ambassador Yevheniia Filipenko told reporters. "We will act accordingly."
There is no shortage of other pressing human rights issues for the council to address, with Iran, Afghanistan, Myanmar, Syria and Israel among the country situations on the agenda.
Diplomats and rights activists voiced particular concern over efforts to thwart the council's scrutiny of the situation in Ethiopia.
The Ethiopian government has rejected the findings of a council-appointed team of investigators that violations committed in the two-year Tigray war could amount to crimes against humanity.
- Dangerous precedent -
Now Addis Ababa is working to end the team's mandate prematurely, saying it is no longer needed following a peace agreement signed last year.
Diplomats and rights groups argue that there is still a dire need for investigation of and accountability for the crimes committed and warn that ending the probe early would create a dangerous precedent for other investigations ordered by the council.
"We oppose the precedent that it would set, and we do not think that it is helpful for their current process," US ambassador Michele Taylor said.
Amnesty International chief Agnes Callamard warned that such a move "would mark an unconscionable betrayal of the hundreds of thousands of victims in Ethiopia".
That and other resolutions will be voted on during the last few days of the session, which is due to wrap up on April 4.
- War crimes probe -
One key resolution will be on extending a high-level investigation into crimes committed in Ukraine since Russia's full-scale invasion.
The so-called Commission of Inquiry, which has already determined that Russia is committing war crimes on a "massive scale" in Ukraine, is due to present a comprehensive report to the council in late March.
The commission must "continue its important work, which is of paramount importance for the principles of accountability and justice", ambassador Filipenko told reporters Friday.
She said her country was pushing for not only extending but also strengthening the commission's mandate, insisting the "many developments" over the past year "should be reflected".
There is concern, however, that strengthening the text further could cost it votes in the 47-member council, diminishing the sense that the council stands united in its opposition to Russia's actions.
Last year, 32 council members voted to create the commission, with only Russia itself and Eritrea voting against and 13 countries abstaining.
© Agence France-Presse
Related Articles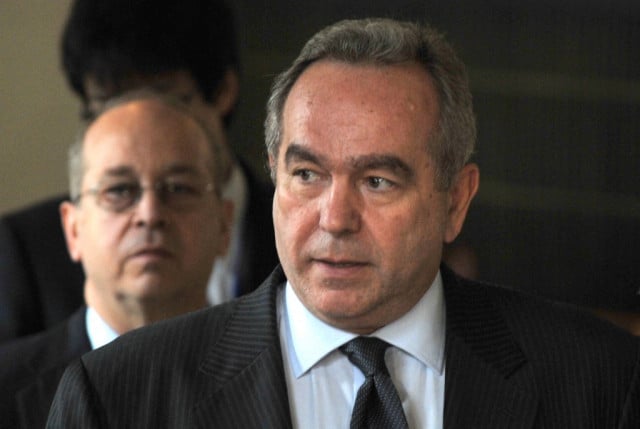 December 1, 2021 11:40 AM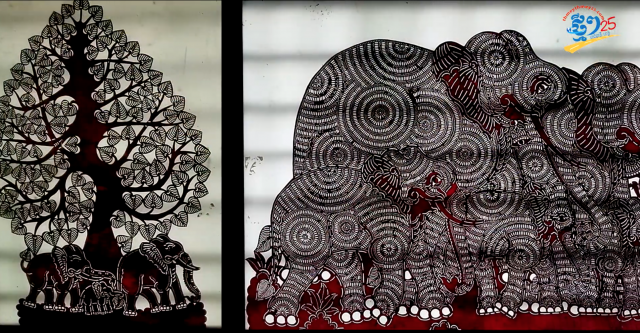 February 28, 2021 11:38 AM