Russia-Ukraine War Tests Cambodian Neutrality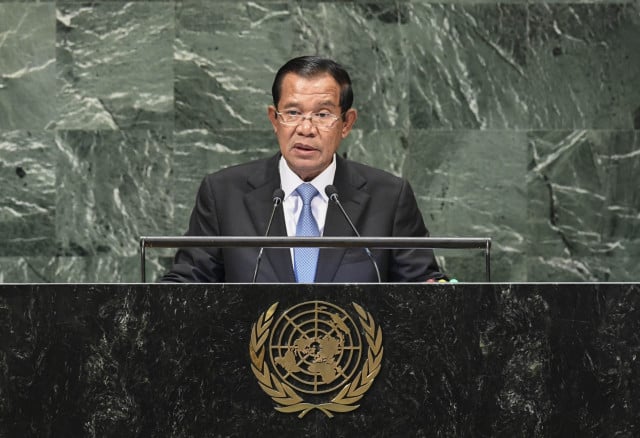 While the Russian invasion of Ukraine has triggered a global backlash, forcing states to take a stand, Cambodia has reaffirmed its neutral position enshrined in its foreign policy to deal with the issue.
However, the government still expresses readiness for future cooperation to resolve the conflict under the state's and ASEAN's principles and convictions. However, how this small country decides on its actions cannot be thought of solely based on what is on the surface, as internal and external factors affect its ability to participate in solving the problem.
In the early stages of the conflict, the Cambodian government took a tough stance, saying it opposed the Russian aggression against Ukraine. Cambodia considers the Kremlin's action a mistake that must be stopped. Its decision was driven by its experience and fear of the economic consequences. However, the willingness to deal with these problems depends on how much a country can determine its position's capacity.
Considering geographical and relational factors, Cambodia is not affected by this issue, so its involvement and influence is slight. However, as 2022 Chair of ASEAN, the country will have to take on a different role, which will also focus on ASEAN centrality. For this reason, it must minimize the negative consequences as much as possible when taking every step and decision.
Cambodia is a relatively small and vulnerable state with limited capability in all sectors – social, economic, and politics – due to geography, resources, and power constraints, quickly putting the nation under external pressure. Consequently, it has to strengthen self-help and security hedging to reduce risk and secure the national interest. Moreover, given the relationship between the two sides, where Russia tends to have closer relations here, the country must neutralize its position pragmatically and with flexibility that considers both laws and conditions.
For instance, relations between Cambodia and Russia have been strengthened in recent years through political and economic support, such as enhanced trade and investment cooperation. Therefore, Cambodia must be careful in its decision and the mechanism it deploys to avoid losing future benefits.
Yet, Cambodia does not neglect Russia's behavior towards Ukraine. It stands with the international community as expressed by Prime Minister Hun Sen, "We do not take sides with anyone, but it does not mean that we are not working with anyone."
On the other hand, Cambodia must also preserve and exercise its sovereignty in pursuing actions best suited to safeguarding its territorial integrity and core national interests following the Constitution and foreign policies.
Cambodia's position in the war between Russia and Ukraine may not reflect the true essence of neutrality, given the country's conditions and the way it practices it. Therefore, its role and interest are insufficient to allow for his practical and effective participation.
However, by maintaining its position, the state will be able to show solidarity in this matter and protect itself from possible negative consequences in the future. However, whether or not Cambodia adopts a particular position, there are always side effects at specific points where it needs to react with caution. It would therefore be too superficial to claim that Cambodia would not be impartial without considering its circumstances.
Authors: Chhay Chansocheat, Horn Monineath, and Meth Ratanavyada from the Department of International Studies, Institution of Foreign languages, Royal University of Phnom Penh.
Related Articles