Safe Surgery 2020 Helps Cambodia Strengthen its Surgical Capacity and Capabilities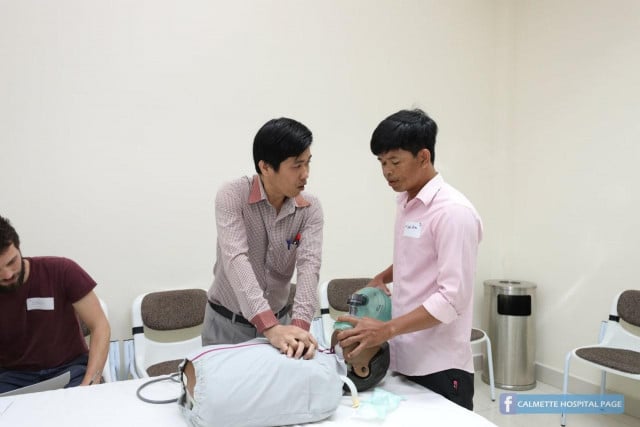 -Funded by the GE Foundation, Safe Surgery 2020 recently completed training for close to 900 surgical experts and clinicians in more than 60 locations across Cambodia
-Safe Surgery 2020 helped Cambodia fast-track its surgical capacity and capabilities with training in latest safe surgery and anesthesia procedures, equipment sterilization, leadership and mentoring, and analytics
-Multi-year program delivered benefits beyond surgery by training practicing anesthesia care providers to care for patients needing urgent ventilation and oxygen during the height of the coronavirus outbreak
PHNOM PENH–Close to 900 Cambodian surgical experts, clinicians, and nurses have improved their surgical, anesthesia, caesarian procedure skills and more, thanks to training provided by the Safe Surgery 2020 program that drew to a close in May. The multi-year program has helped to raise skills across Cambodia's surgical workforce, while also supporting the Ministry of Health's efforts to strengthen surgical systems and developing scalable solutions to overcome infrastructure challenges.
Established in 2015, Safe Surgery 2020 is part of the GE Foundation's $25 million commitment to accelerate access to safe surgery and anesthesia worldwide. The expansion to Cambodia was announced at the 73rd Session of the United Nations General Assembly in New York in 2018 and was introduced in in early 2019 to help the country fast track the development of its surgical capacity and capabilities.
Cambodia was a high priority country for Safe Surgery 2020. Cambodia ranks very low in availability of surgical care with only 419 procedures per 100,000 people, while the U.S. average is more than 21,000, according to World Bank's 2020 report.
The opportunity to learn new surgical best practices under Safe Surgery 2020, was the biggest benefit for Dr. Khvat PHO, Head of Visceral and Digestive System, Kampong Cham Provincial Hospital.
"Speaking on behalf of the others in my training sessions, we came away with new skills and techniques that we have quickly implemented at our respective hospitals," said Dr. Khvat PHO. "We also learned new ways to improve teamwork and new guidelines for pre-and post-surgery procedures to reduce infection levels. In the long term, we believe these skills and the other new ones learnt will help reduce death rates for Cambodians with noncommunicable diseases, as well as trauma victims, pregnant women, and newborns. Improved access could also help eradicate congenital anomalies like cleft lip in Cambodia."


"These outcomes reinforce the value and importance of Safe Surgery 2020", said GE Foundation Executive Director, David Barash. "The positive response in Cambodia reaffirms that building sustainable foundations in three key areas – surgical care impact, innovation, and scale - remains relevant and effective. And forming strong partnerships with governments is an important first step to identify local needs, mobilize resources, and develop national plans."
"Informed, local perspective provides the framework to develop the surgical workforce through train-the-trainer and leadership programs to improve anesthesia and safe surgical and obstetrics training. It also shapes how we scale innovative solutions, such as simulation apps, virtual mentorship, and infrastructure improvement efforts."
Dr. Barash said, "Local partners make a big difference and we offer sincere thanks to the Ministry of Health, the Calmette Hospital in Phnom Penh - where many programs were implemented - and the hospital's four implementing partners, Jhpiego, Assist International, Harvard PGSSC, and Dalberg for their terrific contribution to the two-year, two-phase program.
"We learned from each other, and having local champions at the forefront of the program was one of our key takeaways from Cambodia," said Cheri Reynolds, Director of Global Health at Assist International. "As the program coincided with the start of the coronavirus outbreak, it also reconfirmed that when you strengthen the healthcare system, the benefits extend beyond surgery. In Cambodia, for example, increasing the number of anesthesia providers trained to provide safe anesthesia, increasing the expertise of the workforce to provide care to those needing urgent ventilation and oxygen - during the height of the pandemic."


Eight Safe Surgery 2020 training programs were run in 2019 covering Key Performance Indicators: Leadership and Mentoring; Clinical Training, Safe Anesthesia; Equipment Sterilization; Bio-Medical Engineering; ECHO Mentorship, and Touch Surgery App Training. Highlights include:


Touch Surgery App training involved the use of a mobile phone app to teach surgery preparation, new procedures, and run tests. Given the coronavirus outbreak pandemic in early 2020, video conferencing and tele-mentoring technologies were also engaged connecting more than 750 hospital staff and clinicians at about 60 facilities nationwide.


A Perioperative Enhancement Project audit was also run to identify the most urgently needed equipment and training. As part of this program, 27 clinicians were trained at seven facilities, and seven operating room equipment packages installed at seven hospitals.


While Calmette Hospital served as the program HQ facility, five provincial hospitals and two national hospitals (Chey Chumneas, Kampong Cham, Kampong Speu, Takeo Referral Hospital, National Maternal and Child Health Centre and Khmer Soviet Friendship Hospital) participated in the initiative.


Safe Surgery 2020 is a multi-component program that started in 2015 and has explored innovative models for expanding safe surgical care. Over the course of five years, Safe Surgery 2020 has impacted tens of millions of people through collaboration with foundations, nonprofits, educational institutions and local governments who want to make surgery safe, affordable and accessible across the world. The Safe Surgery 2020 programs have been implemented in three countries: Ethiopia, Tanzania and Cambodia. Learn more at www.safesurgery2020.org
Related Articles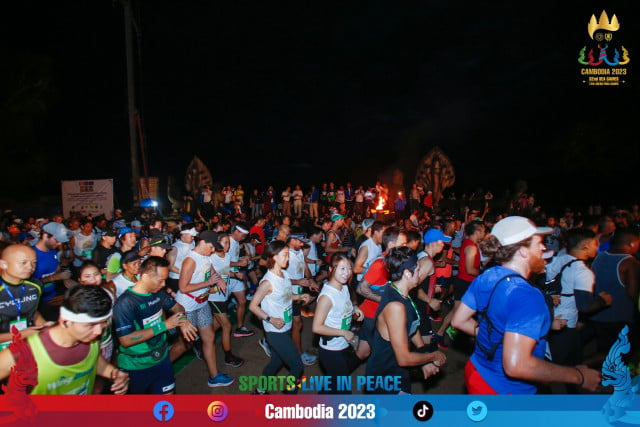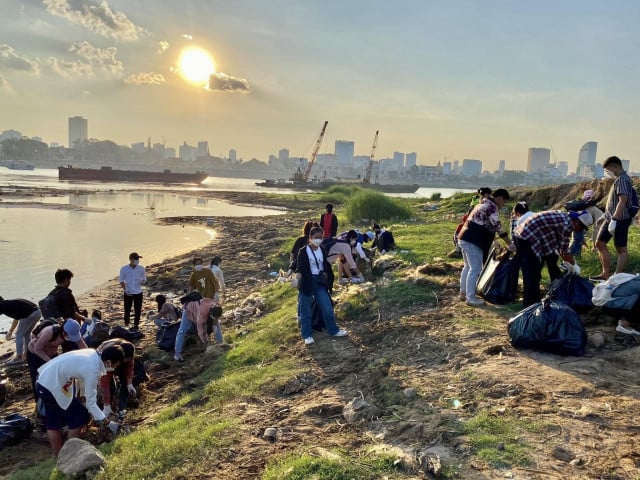 February 19, 2023 7:32 PM