Sam Rainsy Says He Will Come to Cambodia and Face the Consequences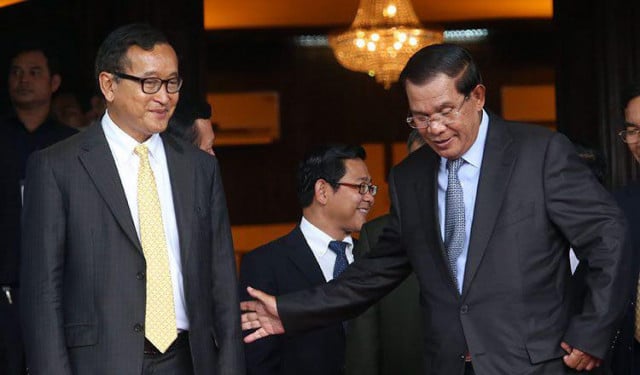 Phoung Vantha
October 30, 2019 10:23 AM
PHNOM PENH—Former opposition leader Sam Rainsy Tuesday said that he is ready to give up his freedom and even his life for democracy and freedom in Cambodia.

"I am prepared to sacrifice my freedom and even my life, to give democracy a chance to help ensure freedom for my unfortunate people," he wrote Tuesday on his Twitter page.
Sam Rainsy, who lives in exile in France, recently said that he will come to Cambodia next week and this, in a non-violent way.
"I will be arriving in Cambodia on Nov. 9," he told Thmey Thmey Sunday.
The Cambodian government has accused Sam Rainsy of plotting to overthrow the government and insulting King Norodom Sihamoni, and warned that he will be arrested if he sets foot on Cambodian soil.
Mu Sochua, a deputy opposition leader who also lives abroad, recently said that 57 opposition activists—51 men and six women—have been arrested as of Oct. 28.
Last weekend, the Thai authorities said that Mu Sochua was banned from entering Thailand. They cited "security concerns" if CNRP members were planning to return to Cambodia by crossing the Thai border.
Rainsy has been living in exile in France since 2015.
Related Articles