Sam Rainsy says there's 'no change' to return plan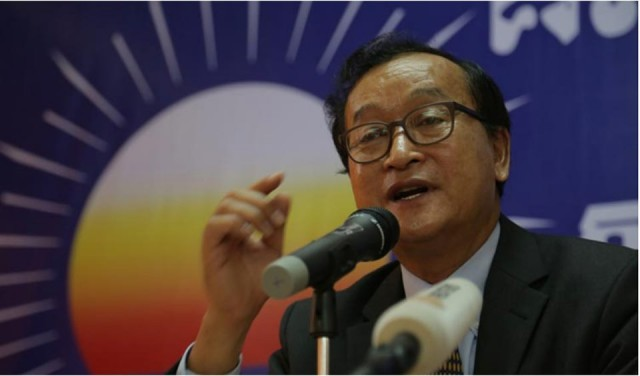 Exiled opposition leader says he still plans to arrive on November 9

PHNOM PENH - Opposition leader Sam Rainsy says there is no change to his plan to return to Cambodia next week.
"The plan to return to Cambodia on November 9 has no change. I will be arriving in Cambodia on November 9," he told Thmey Thmey Sunday.
Sam Rainsy, who lives in exile in France, has been accused of plotting to overthrow the government and insulting the king.
Interior Minister Sar Kheng has dismissed criticism of the arrests of opposition activists for allegedly conspiring with Sam Rainsy.
"Actions taken against activities meant to destroy peace and social stability and attempt to topple the government are not a violation of human rights or democracy," he said Saturday.
Sam Rainsy has claimed he will return to Cambodia across the Thai border accompanied by Cambodian workers and several foreigners.
The government says it will arrest him if he steps foot on Cambodian soil.
Mu Sochua, a deputy opposition leader who also lives abroad, recently tweeted that 49 opposition activists had been arrested including six women.
Related Articles