Heng Samrin urges teenagers to avoid drugs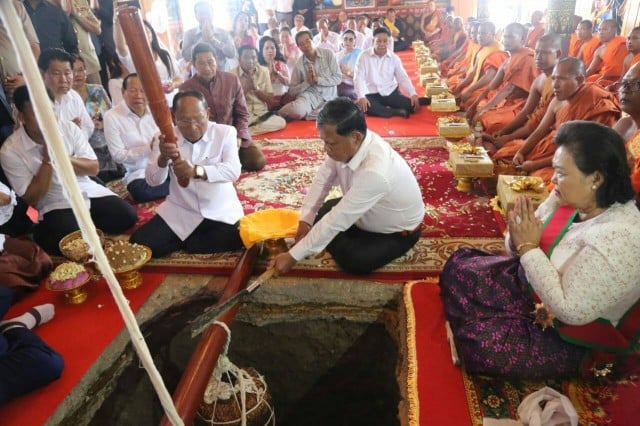 Thmey Thmey
April 29, 2019 3:24 AM
National Assembly president also highlights need for young people to eschew gangsters.
OUDONG, KAMPONG SPEU: The president of the National Assembly appealed to teenagers Saturday to be more aware of Buddhist teachings to avoid drugs.
"Drugs are a disastrous issue that's spread to communes and villages," Samdech Heng Samrin said during a groundbreaking ceremony for Kdei Kandal Temple in Paing Lvea Commune in Oudong District.
"Local authorities need to take timely and effective measures to address the problem," he said.
"Everyone should stay away from drugs which can destroy lives, families and society.
"I'm here to urge teenagers to be deeply aware of the dharma in understanding good and bad deeds and avoiding contacts with gangsters."
An estimated 3,000 people attended Saturday's event including commune councilors, civil servants, teachers and students, organizers said.
Related Articles