Sar Kheng Orders Border Authorities to Stop Illegal Crossings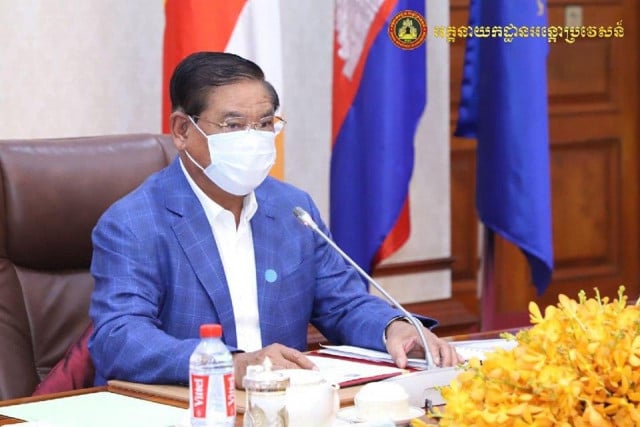 Phoung Vantha
May 14, 2020 11:58 AM
Cambodian workers stranded in neighboring countries should be brought home, he said

PHNOM PENH--Interior Minister Sar Kheng on May 13 ordered provincial governors and border authorities to prevent illegal border crossings to help ensure public safety and prevent the transmission of the Coronavirus Disease 2019 (COVID-19).

Sar Kheng also charged them to search for and arrest brokers who illegally take Cambodians including migrant workers to neighboring countries.

If Cambodians who illegally crossed borders are arrested in those countries, the Cambodian authorities and border officers must contact the countries' authorities and coordinate with them in a timely manner the repatriation of those Cambodians, Kheng said. However, when they are brought back to the country, they must go through a health checkup and put themselves into self-isolation at their homes as a measure against the coronavirus, he added.

"Currently, neighboring countries still continue to maintain a state of emergency to prevent the spread of COVID-19," Kheng said. "So all the authorities along the border must distribute information and inform people not to go to neighboring countries for the time being," he said.

During a press conference on May 11, Health Minister Mam Bun Heng said that around 92,000 Cambodian migrant workers have so far returned from Thailand.


Related Articles
November 20, 2023 4:05 PM