Sar Kheng orders tightening of security ahead of opposition leader Sam Rainsy's return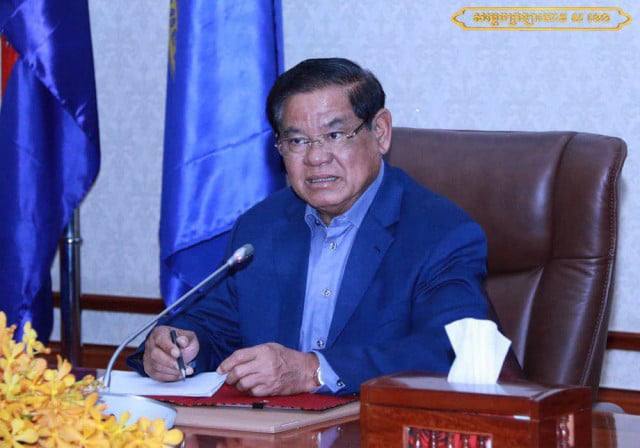 Phoung Vantha
October 31, 2019 4:57 AM
PHNOM PENH -- Minister of Interior Sar Kheng has ordered the provincial and municipal authorities to tighten security across the country in anticipation of opposition leader Sam Rainsy's planned return on the Independence Day, November 9.

All authorities must be ready to arrest Rainsy and his supporters, who are using his return to overthrow the government, Sar Kheng, who is also a deputy prime minister, said in a statement dated Wednesday.
"Arrangements must be put in place to have officials stationed at provincial, district and commune offices so they can monitor the situation and take necessary action," he said.
Sam Rainsy, who has been living in exile in France since 2015, has said that he will return to Cambodia on November 9 in a non-violent way.
The Independence Day celebration will be followed immediately by the traditional three-day Water Festival, November 10-12.
Meanwhile, some provincial authorities have already taken precautionary steps even before Sar Kheng issued his order.
On October 24, Uom Reatrey, governor of Banteay Meanchey province, issued an instruction prohibiting all provincial and local officials from taking leave or traveling abroad from now until the Water Festival is over.
He said exception will be made for cases of serious illness only.
Related Articles