Sar Kheng Says He Won't Let Cambodia Plunge Back into its Dark History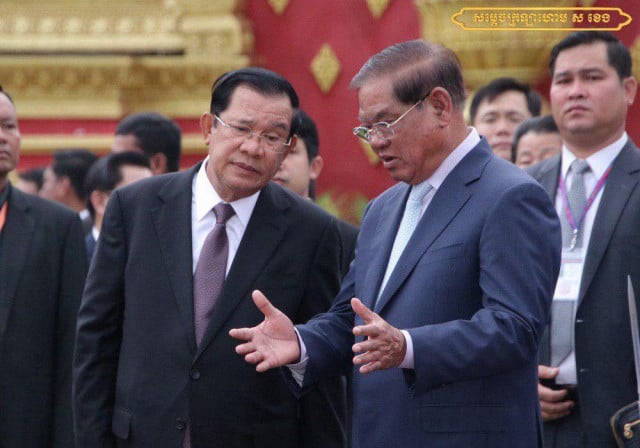 Phoung Vantha
November 13, 2019 12:42 PM
PHNOM PENH--Minister of Interior Sar Kheng Wednesday said that he will not allow Cambodia to fall into civil war again.

Praising the authorities of all levels of government for protecting the country during Independence Day and the Water Festival holidays, he said on his Facebook page, "I want to stress that Cambodia, which has experienced being…fractured, a war, killings, will not return to dark pages of history again." Sar Kheng was referring to the country's decades of civil war and Khmer Rouge regime of the 1970s and 1980s.
Ove the last weeks, soldiers, military police and police have been deployed along the Thai-Cambodian border, doing roads checks and monitoring border crossings in Poipet and along the border in Banteay Meanchey province, and this, in case former opposition leader Sam Rainsy or other former opposition leaders living abroad would attempt to return to the country.
For months, Rainsy, who has been living abroad in self-exiled, had promised to come to the country on Nov. 9—the country's Independence Day. However, he was barred from catching a flight to Bangkok last week, and then made it to Malaysia but no further.
Thanking the authorities for their work over the last days, Sar Kheng added in his message on Facebook, "Our national festival has been successful, with well-maintained security and public order, without any bad events happening."
The Water Festival celebrations ended Tuesday.
Related Articles
December 27, 2020 6:01 AM