Sar Kheng Urges Traffic Law Enforcement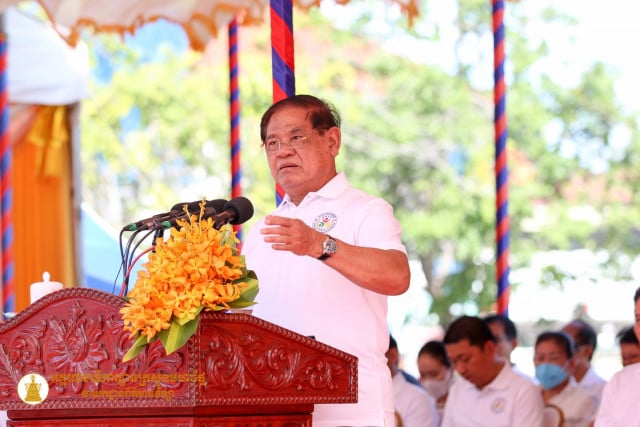 PHNOM PENH – Deputy Prime Minister Sar Kheng has called on people to obey the Road Traffic Law to avoid the loss of lives and for people who cause serious traffic accidents to be held accountable.
"I call on all road users to be more involved in respecting the law on road traffic to protect their own lives, for the harmony of the family, to protect your property and to jointly promote the dignity of our nation," Kheng said on Dec. 7 during the World Day of Remembrance for Road Traffic Victims in Phnom Penh.
He said road accidents could keep happening without the effective participation of road users and because of the lack of effective prevention and control measures.
Kheng said motorcyclists made up 79 percent of the fatalities, and 74 percent of them were not wearing helmets.
Contributing factors were speeding, disobeying the right-of-way and reckless driving, he said.
Am Sam Ath, operations director of LICADHO, said traffic in Cambodia has not improved, making accidents worse. Traffic accidents were a serious issue which needed to be addressed quickly because of the death toll.
"Some drivers have the power while some own luxury cars, making them not obey the road traffic laws," said Sam Ath. "The law must be applied no matter who you are. The law must be enforced vigorously on that issue."
In some cases, the culprit can go free without being held legally accountable for their action through out-of-court settlements and civil compensation, he said. This creates a bad model for traffic order and respect for the law.
"The practical practice is a legal practice," Sam Ath told Cambodianess on Dec. 7. "Civil compensation is not enough. They have to be confronted by law."
On Dec. 5, a traffic accident on the Cambodia-Japan Friendship Bridge (Chroy Changva bridge) seriously injured three people, with a month-old infant hospitalized in the emergency room.
The man driving the luxury car had an alcohol level of 0.53 mg/l, crushing a man driving a motorcycle and a woman riding behind with a small child. In this case, the perpetrator and the victims agreed to a $2,500 out-of-court settlement.
However, social media users demanded that the car driver be prosecuted. Phnom Penh Municipal Police on Dec. 6 said this case will be sent to court for legal proceedings.
Minister of Interior Sar Kheng said he does not support those who cause serious traffic accidents to escape the law by simply paying compensation. He said he was following up on such cases.
"I think this case is not common. I also want to know specific information to take appropriate action, and I do not support that," Kheng said.
He ordered the Ministry of Transport to promote the installation of roadside cameras and adequate traffic safety equipment by including them in the construction project or road maintenance costs or mobilizing assistance from the private sector.
In the first half of 2022, while the number of vehicles increased by about 30 percent, the number of traffic accidents decreased by 562, equal to 26 percent compared with the same period in 2019, according to the Ministry of Transport.
The death toll decreased by 91 or 9 percent and the number of injured decreased by 992 or 31 percent. In the first half of 2022, the number of traffic accidents increased by 348 or 28 percent compared to the first half of 2021.
The number of fatalities increased by 233 or 33 percent and the number of injured increased by 433 or 25 percent.
A total of 759 riders of motorized 2-wheelers were killed in road accidents, amounting to 81 percent. Of these, 558, equal to 74 percent, were not wearing helmets, and most of them were not wearing helmets at night. Fifty-seven percent of accidents happening at night resulted in 58 percent fatalities and 54 percent injuries.
The government has an action plan to halve road traffic accidents by 2030.
Related Articles
February 24, 2022 2:39 PM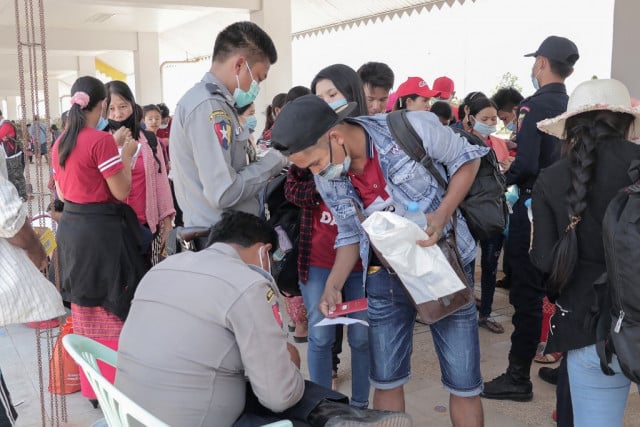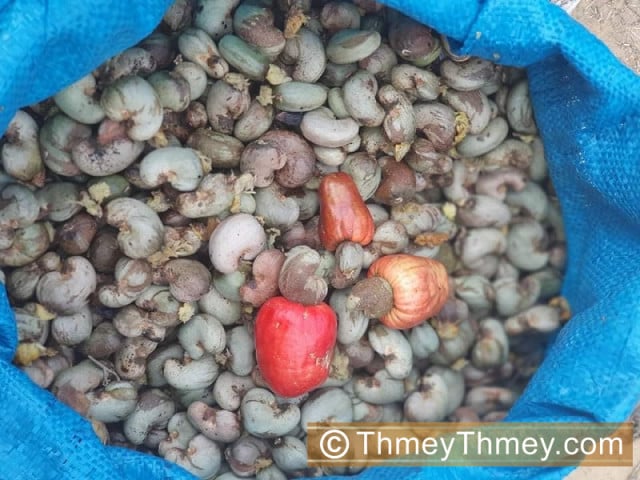 September 3, 2021 5:32 PM