Saudi executions up sharply under King Salman, MBS: rights group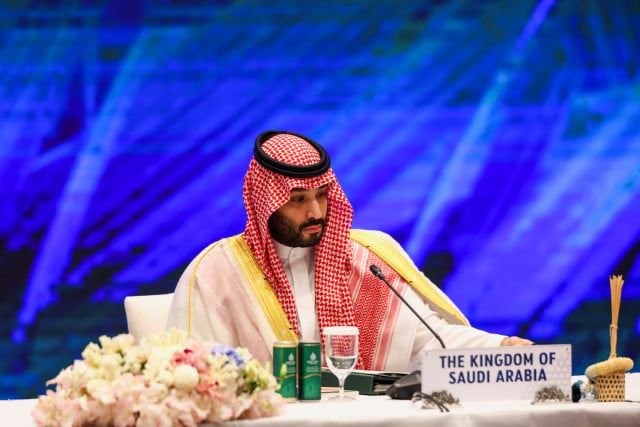 Dubai, United Arab Emirates -- Executions in Saudi Arabia have nearly doubled under King Salman and his son, de facto ruler Mohammed bin Salman, activist groups said on Tuesday, detailing cases of torture and other human rights violations.
Capital punishment has soared from an average of 70.8 executions a year from 2010 to 2014, to 129.5 a year since King Salman took power in 2015, according to a report by Reprieve and the European Saudi Organisation for Human Rights (ESOHR).
More than 1,000 death sentences have been carried out under the current leadership, the NGOs said, after verifying official announcements with investigations and interviews with lawyers, family members and activists.
Saudi Arabia executed 147 people last year, the report said, a figure confirmed by an AFP tally compiled from government announcements.
Saudi Arabia, which is one of the world's leading executioners, announced 81 executions in a single day last March it said were for terrorism-related offences.
The country has undergone rapid social reforms in recent years but activists accuse Crown Prince Mohammed of also overseeing a harsh crackdown on critics.
"Every data point in this report is a human life taken," said Reprieve director Maya Foa.
"The Saudi death penalty machine chews up children, protesters, vulnerable women in domestic service, unwitting drug mules and people whose only 'crime' was owning banned books or speaking to foreign journalists."
- 'Bloody path' -
Crown Prince Mohammed said in an interview with The Atlantic magazine that the kingdom had "got rid of" the death penalty except for cases of murder or when someone "threatens the lives of many people", according to a transcript published by state media last March.
But the six bloodiest years for executions in Saudi's recent history have all occurred under the current leadership, said Tuesday's report.
"This bloody path is being taken by the Saudi authorities for the purposes of intimidation and political repression," said Taha al-Hajji, legal director of ESOHR.
"Reports of secret executions since the end of 2022 are extremely worrying."
Since 2013, at least 15 people have been executed for offences committed when they minors. Eleven of the 15 executions were carried out after 2015.
The last known child defendant executed was Mustafa al-Darwish in June 2021.
Born on 19 September 1994, al-Darwish was arrested in 2015 and was later charged on offences relating to his alleged participation in protests when he was 17 years old.
He was executed "without any warning to his family, who found out about his death on the news," the report said.
Apart from minors, at least 31 women were put to death from 2010 to 2021, including 23 foreign nationals and 13 who were domestic workers.
They include Indonesian domestic worker Tuti Tursilawati, who "was convicted of murder and sentenced to death after she killed her employer when he was attempting to rape her, following a long period of sexual abuse," the report said.
"On 29 October 2018, after eight years in prison, Tuti was executed by beheading".
The 58-page document also alleged "systemic" torture and due process violations, including cases of unfair trials and the torture of child defendants and women.
© Agence France-Presse
Related Articles