Scholarships to Boost Sustainable Development in Cambodia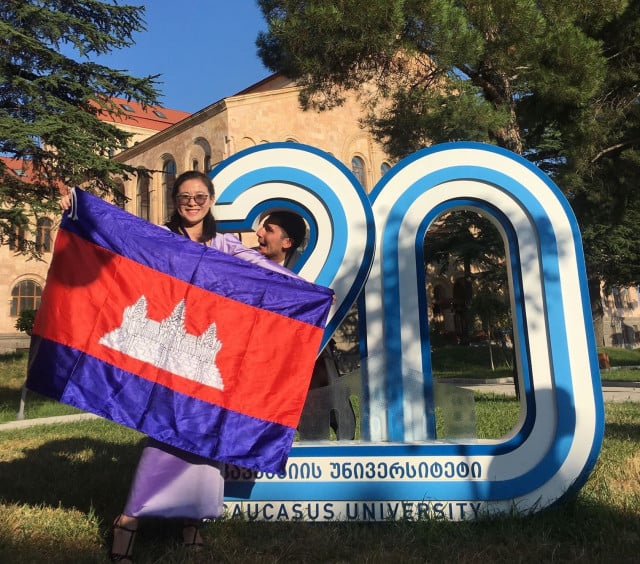 Sao Phal Niseiy
May 10, 2020 6:27 AM
She shares on how to obtain a scholarship in Sustainable International Development and contribute to Cambodia

PHNOM PENH--Cambodianess's Sao Phal Niseiy interviewed Kao Sokunpharady, who is currently a Master's student majoring in Sustainable International Development at Brandeis University, in the U.S. state of Massachusetts. She holds two bachelor degrees, the first one in English and the second in public administration.

Sao Phal Niseiy: You have obtained a Civil Society Leadership Award scholarship. So, what do you think students should know in order to apply for this scholarship?

Kao Sokunpharady: When it comes to applying for a Civil Society Leadership Award (CSLA) scholarship, there are a few significant points applicants need to pay close attention to.

First, applicants need to learn about the selection and notification cycle. The selection cycle for CSLA takes approximately a year. CSLA applications start on February 15 and close May 15. Applicants who pass the external review become semi-finalists and are invited for an interview in late September or early October. Semi-finalists are required to obtain two letters of recommendation, which must be submitted directly to CSLA by [those writing the reference letters] by October.

It is good to have letters of recommendation from both your academic and professional background. Semi-finalists will be required to take an official language test by the end of October. The successful semi-finalists [selected for an interview] are notified in January. The final step in the application process is university placement. Finalists are required to apply for admission at the host universities recommended by CSLA. CSLA will then confirm university placement for finalists in late April. The CSLA grant recipients are required to attend a one-month pre-departure training held in July.

Second, applicants need to study the eligibility criteria of the program.It is helpful to understand the fields of study that are available for the awards. Then, applicants should prepare a list of the host universities that specialize in the areas of study [that interest them] and learn their eligibility criteria, including the minimum English language test score (either the IELTS or TOFEL).

Third, it is also crucial to know the purpose and priorities of the program so that applicants can shape their applications to fit its objectives. Academic excellence, professional aptitude, leadership potential in the field of specialization, proven commitment to open-society values, and appropriate language proficiency are all important evaluation factors of the CSLA program.
Sao Phal Niseiy: Can you share with us the most important tips to stand a chance to win this scholarship?

Kao Sokunpharady: As the name suggests, CSLA scholarship envisions to make civil society an open space for everyone by empowering potential leaders. Thus, it is essential for applicants to clearly demonstrate their social contribution, leadership potential and career trajectory that lead to positive social change in their communities.

First, applicants should make sure to highlight community service achievement. Your social contributions and leadership potential, particularly with civil society organizations, are especially important. It can be from your volunteer, professional and personal experiences. Additionally, it refers to both the works you have built as of the time of the application and upon your return to your home country. Your social work and leadership experience at the grass-roots level with the underserved and marginalized population becomes even more crucial for the CSLA application.

Second, applicants should identify a particular social problem and explain how the intended study program would change it in the future. Applicants should explain why it is important to address the identified social issue, how the competencies and skills gained from your study program help you address it and who the other stakeholders are. Applicants should frame it as a research question and prepare a list of feasible recommendations.

Third, I found it very helpful to study the application several months or a year prior to the actual application. Despite the fact that the questions are different each round, they remain around your community service achievement, leadership potential and professional career trajectory. Studying the application in advance gives you the chance to do sufficient research and respond to the questions well.

Sao Phal Niseiy: Why do you think an international sustainable development degree matters?

Kao Sokunpharaday: The Sustainable International Development program (SID) at the Heller school does matter for developing countries like Cambodia because it provides students with a broad range of interdisciplinary skills and analytical knowledge and understanding in empirical research, issue identification, policy analysis and formation, management and program design, implementation and evaluation in the areas of economy, education, environment and health.

Competencies and skills provided will help development practitioners to contribute to build a sustainable society through promoting equitable economic growth, socially inclusive society, access to high-quality education, health services and resilience to climate change and other environmental hazards.

Sao Phal Niseiy: Young people like you can potentially partake in navigating Cambodia's future. With the degree you are taking and your working background, in terms of sustainable development, how do want Cambodia's future to look like?

Kao Sokunpharady: As one of the most youthful countries in Southeast Asia with around 70 percent of the population depending on subsistence farming, Cambodia should diversify the economy and invest more in agricultural, rural and entrepreneurship development to increase decent employment opportunities for rural residents and especially young people. Given the government's efforts and high potential of the agricultural sector along the agro-food value chain, I am optimistic that more employment and entrepreneurship opportunities in this sector will be on the rise.

To accomplish this goal, the Royal Government of Cambodia, private sectors and all development partners should join hands to improve agricultural productivity and market facilitation to help farmers generate a stable source of income. Rural areas need better infrastructure such as irrigation and production techniques. There should be more support for the development of Small and Medium Enterprises (SMEs) in the agricultural sector, since they have the greatest potential to generate jobs for rural youth and households. Young farmers and entrepreneurs should be trained in business development and marketing skills, and encouraged to develop new value-added products and services along with the agri-food value chain. Additionally, access to finance and social protection will be crucial in enabling rural youth to become entrepreneurs.

There should be more community-based projects that lend to the underserved groups, not only the well-established entrepreneurs or non-poor population. One intervention that works for one group does not necessarily work for another. The very poor young women need more intensive services than the less poor women and men. A complete bundle of services can help the very poor women reap the benefits of higher productivity and earning in agriculture, waged employment and entrepreneurship. The very-poor women need a larger capital transfer along with skills and business trainings, and on-going technical support and follow-up. The interventions for them are more expensive, but they will be cost-effective for the long-term development.

Sao Phal Niseiy: What are your plans to contribute to Cambodia's sustainable future?

Kao Sokunpharady: Upon return, I plan to work as a professional policy maker at CSOs or international organizations to be involved in activities that will contribute to policy development and credible reforms, particularly in the area of youth development. Cambodia will continue to be a youthful country for decades to come. Thus, it is vitally important to put in place policies and programs that ensure young people, who are the backbone of the nation, get access to quality education and decent employment opportunities. Meanwhile, I plan to start a community-based social enterprise in my home community where 97% of the population are farmers and a majority of young people my age are garment and construction workers. This project will focus on organic farming in which farmers are provided with a complete bundle of services such as technical and financial supports and market facilitation. I hope this project will create viable economic alternatives for rural residents.
Related Articles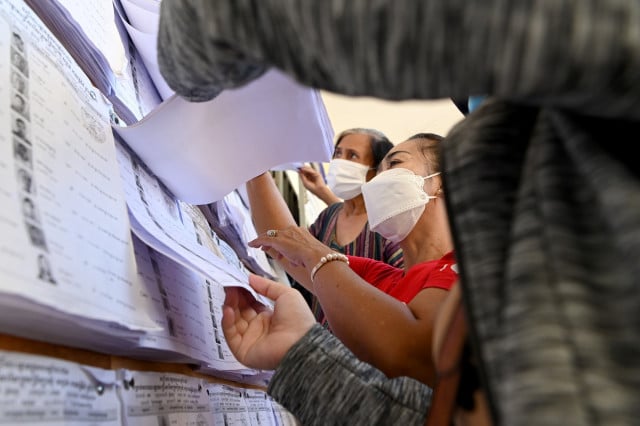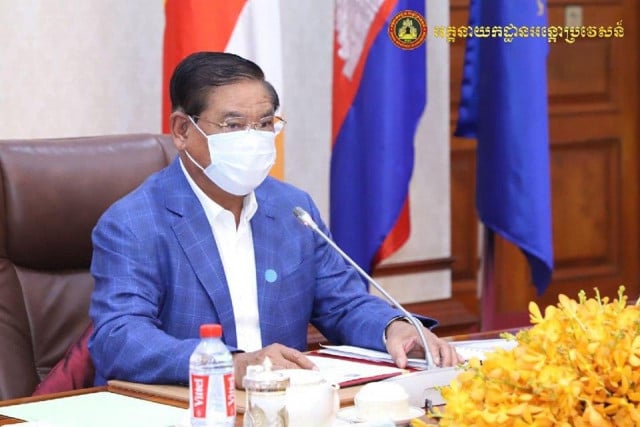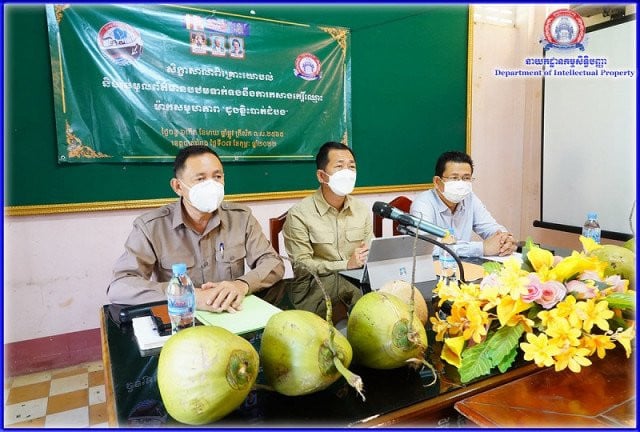 February 10, 2022 4:45 PM