School Closures Highlight Inequality in Education as Classes Move Online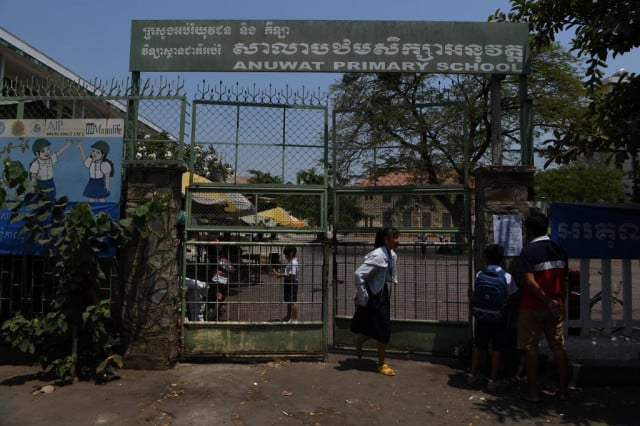 Gerald Flynn and Jazmyn Himel
March 23, 2020 6:47 AM
Limited internet access and resources point to a disparity among students as to online class participation
PHNOM PENH--Cambodia announced nationwide school closures on March 16 in a bid to contain the spread of the Coronavirus Disease 2019 (COVID-19), but the uncertainty surrounding the duration of the disruption caused by the virus means that no one knows how long schools will remain closed.

At the time of writing, Cambodia has confirmed 86 cases of the coronavirus, but the Ministry of Health criteria published on March 10 restrict those who can be tested for COVID-19 to people who both exhibit symptoms and have traveled abroad within a 14-day period.

The guidelines also state that anyone who has come into close contact with a confirmed case would be eligible as well as, the text read, "a patient with severe acute respiratory infection (fever and at least one sign/symptom of respiratory disease e.g. cough, shortness of breath) and requiring hospitalization and with no other aetiology that fully explains the clinical presentation."

The Chinese Embassy in Phnom Penh took to Facebook on March 20 to announce that China had donated 3,000 COVID-19 testing kits to Cambodia. But with the Khmer-Soviet Friendship Hospital in Phnom Penh reportedly full, many questions remain unanswered regarding Cambodia's readiness to cope with the pandemic—as is the case in many countries. Neither Ly Sovann nor Or Vandine, spokespeople for the Ministry of Health, could be reached for comment at press time.

Social distancing has been encouraged through government directives banning religious gatherings; closing bars, restaurants, KTVs, museums and the Royal Palace; along with stopping public events and Khmer New Year celebrations. It is hoped that the spread of COVID-19 can be slowed in Cambodia, but the national school closures—while widely regarded as a grim necessity—may have dire consequences in the event of long-term disruption.

New Pressures for Families

As schools scramble to find solutions to nationwide school closures, pressure is placed on families.

"It's easy for me because I own a business and stay home, so my son can stay with me and I can make him do his homework," notes one Phnom Penh-based parent who wished to remain anonymous.

"But in our country, we always have a lot of family: There are always grandmas, grandpas and cousins who are usually there to help out," she said. "Other families, even though they work, if they do have money, they might be able to hire babysitters and such during this time.

"In Cambodia, the cost of living is lower. So if you are lucky enough to have a good job or a large family that is willing to help, then the crisis is manageable," she added.

Others worry that the lack of supervision they are able to offer while students work from home will lead to a decline in learning. "When this all started, I had to go pick up homework, physically, each week from school and drop it off twice a week," said Loch, whose 9-year-old daughter and 4-year-old son attend international schools.

"Both the kids stay with my mother because I have to work," Loch said. "I am home this week, so I am able to make sure they do their homework in time for school. Next week I will be going back to work, so the kids will be with their grandma again. When they are with her, they don't really do their homework because she is not strict: They just watch TV and play with their toys."

Schools Go Digital

Beyond the strain placed on families, there remains a great deal of uncertainty for educators as well. The threat of redundancies and job losses remains very real. But with so many unknown factors, schools are unsure what they can offer either students or teachers.

"It's a community-based problem," notes Ashley Irving, principal at the Australian Centre for Education (ACE)—a private English-language institution with students in Phnom Penh and Siem Reap City. "The kids themselves are not especially at risk. But the traditional Cambodian family structure and living arrangements mean you often have three generations living under one roof and it's the grandparents of students who will be at risk," he said, adding that closing schools nationwide was not an alarmist decision, just a necessary precaution.

Siem Reap province was ahead of the curve after a Japanese businessman who lived and worked in Siem Reap City tested positive for the virus upon returning to Nagoya, Japan, on March 5, prompting the provincial health authorities to quarantine 44 people. School closures followed just days later in Siem Reap City.

"We had about 24 hours' notice to address the closure," Irving recalled, explaining that he and his staff had worked through the weekend to prepare the 50 students at ACE in Siem Reap City for online classes.

"It took us about two days to get everything ready; getting the staff trained and the materials prepared," he said. "But when we were running our Siem Reap classes online, we found an uptake of about 65 percent. So the next few weeks will be spent finding solutions to getting the other 35 percent online," he said, citing a lack of devices and internet access as key problems for online classes.

Irving went on to say that this is further compounded by a lack of experience in both staff and students regarding teaching and studying online. Delivering educational services through a different platform has brought in challenges that Irving said were to be expected and that the staff at ACE and many other international private schools across the country are working hard to address in response to the pandemic.

"The education community has been very pro-active in response to this crisis and I hope that this will provide something of an opportunity to further develop online education resources and introduce teachers here to the online side of their business," mused Irving, who sees this as a potential catalyst for bringing online education in Cambodia up to international standards.

Cambodia's Urban-Rural Divide

During the last academic year (2018-2019), there were some 218,357 students enrolled in private schools in Cambodia, according to the Ministry of Education, Youth and Sports. There were 1,222 private schools registered in 2019, but only 228 of them were found in rural parts of the country. The remaining 994 were in wealthier, affluent urban areas such as Phnom Penh or Siem Reap City, and took the majority of the students, with 182,846 private-school students based in urban areas compared to their rural counterparts who consisted of just 35,511 students.

Public schools typically serve rural students in greater volume, with data from the Ministry of Education showing nearly 3.2 million students enrolled in public schools for the school year 2018-2019, with some 2.6 million of them based in rural areas. The ministry's budget for 2019-2020 was $915 million, 7.32 percent more than for 2018-2019 although it is unclear how this may be affected by Prime Minister Hun Sen's directive to halve ministerial spending during this time of crisis.

Dy Khamboly of the Ministry of Education, Youth and Sports declined to comment as to how Cambodia would address the imbalance of resources while conducting online classes, but mentioned the press conference during which the ministry had announced that basic online courses would be offered.

"The recent school closures came very close to the first semester break, so it should not affect much in terms of educational delivery for the time being," explained Khoun Theara, an education specialist at the Cambodian think tank Future Forum. "However, if the outbreak persists or worsens for several more months, then that could drastically disrupt the entire education system this year."

More Online Resources Needed

The government has released e-learning videos covering six subjects: maths, history, physics, chemistry, biology and Khmer literature. Theara admits that these resources are limited and disparate. Sadly, he said, the private sector's offerings in Khmer language are also inadequate for the fostering of a self-learning environment.

"Both teachers and students are yet to be properly trained to do classes online, especially those in rural areas where internet connectivity and digital literacy are low," Theara said.

"Even in urban settings, the digital gap between the rich and poor families is still quite obvious—not every student can afford a smartphone, a tablet or a computer device that makes digital learning possible," he said. "For these reasons, the pandemic is likely to widen the educational gap further especially between the rich and the poor, urban and rural schools, and public and private schools."

While Theara acknowledges that many private schools have embraced free, simple digital platforms such as Zoom and Google Classroom to effectively teach through the COVID-19 pandemic, he sees the digital and wealth gap across students' social dimensions as preventing full adoption of these solutions for public schools. "But this is the hard choice that needs to be made," he said. "The outbreak should be a wakeup call for all educational stakeholders to invest more heavily in e-learning resources and platforms.

"The Education Ministry, for instance, can capitalize on the serendipity to complement traditional education with digital resources as a long-term strategy." he said, noting that the online education website Khan Academy offers a good example of what that platform might look like.

Opportunities Born of Crisis

For Theara, the prospect of schools adopting digital methods presents solutions to what he sees as two systemic problems in Cambodia's education system: rampant shadow education and lifelong learning.

Online education would allow the government to provide these without having to address the issues directly at all, he said.

Theara went on to suggest that Cambodia might one day follow Singapore's example of subsidizing students from low-income families to access the necessary technology to catch up to their wealthier peers. This, he hopes, would address digital literacy gaps, inequality and the lack of access that Cambodia currently faces under the threat of COVID-19.

"The cost of failing to address the issue in a timely manner is huge, as Cambodia would continue to lag behind most countries in the region with respect to human capital development, which is essential in the age of the fourth industrial revolution," Theara added.


Related Articles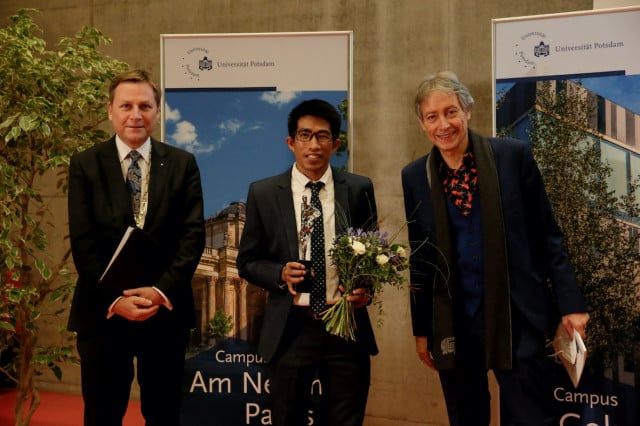 February 11, 2022 5:54 PM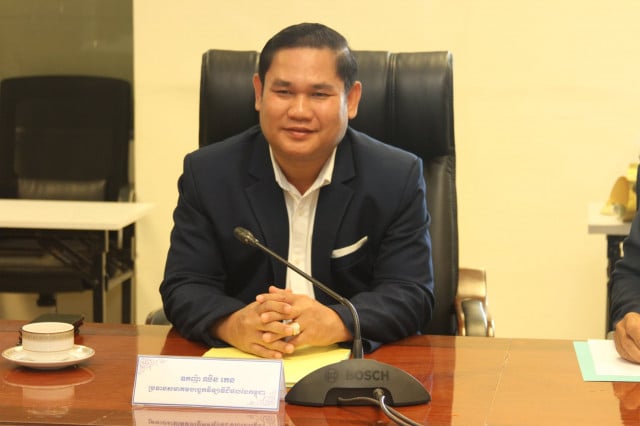 September 25, 2021 8:40 AM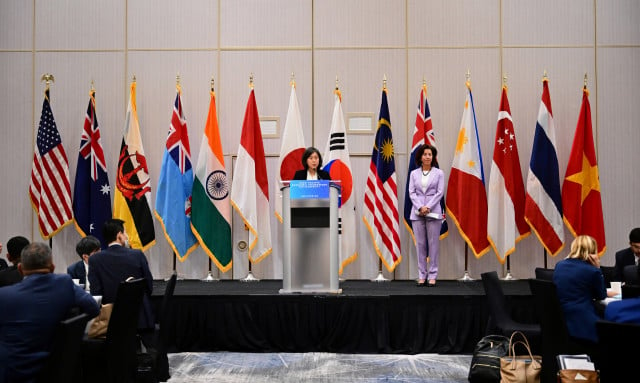 September 10, 2022 9:26 AM