Schools Allowed to Open for Academic Year 2021-2022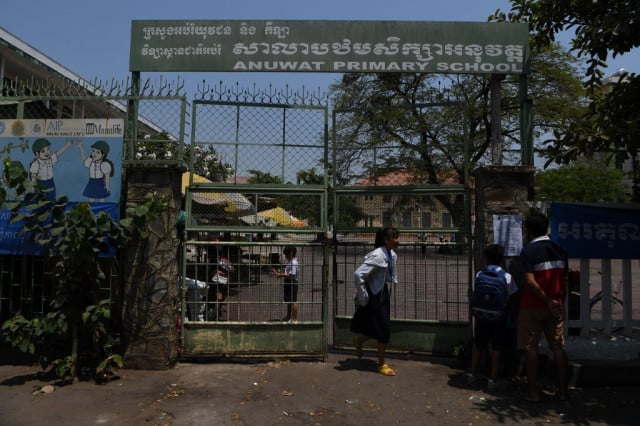 Following a decline in the official number of recorded COVID-19 cases, Prime Minister Hun Sen has allowed the academic year to begin
PHNOM PENH--Prime Minister Hun Sen on Jan. 5 announced schools could reopen for 2022 on Jan. 10, including kindergartens for students aged 3-5 years old due to the decreasing number of officially reported COVID-19 cases.
Speaking at Peace Palace today, Hun Sen's order came at the request of Minister of Education, Youth and Sport Hang Chuon Naron who argued that the falling COVID-19 cases officially being recorded in Cambodia should allow all students to return to education facilities.
"It's suitable to open school for the academic year 2021-2022 due to the number of vaccinations and the decrease in COVID-19 infections," Hun Sen said. "Parents please send your kids to school not only to help ease the burden on parents themselves, but also give them direct learning,"
"Please be careful about the Omicron variant [of COVID-19]. If you [parents] infected to your children, they will spread to kindergarten and other schools in the total of around 3 million students will return to academic year," he said.
Ros Soveacha, spokesperson for the Education Ministry, said that the ministry will work with the government to promote education and new guidelines regarding COVID-19.
"The ministry continues to work with the Royal Government to control and prevent the spread of COVID-19 by continuing to implement a new education curriculum in line with the health safety measures set out in the Code of Conduct," he said.
According a Dec. 20 statement from the Education Ministry detailing the requirements, schools must focus on hygiene and follow standard operating procedures when dealing with infections, as well as ensuring that a 30-hour week curriculum runs for 35 weeks, equal to 1,050 study hours for each student each year.
"School Management needs to teach and study in the new normal with cooperation, responsibility, and warm safety learning. Libraries have to be well prepared with enough space and cleaning, alcohol, water tank and soap," the statement read.
Khorn Champei, mother of a 10-year-old son and seven-year-old girl in Kratie Province, said that she appreciates seeing schools reopened so that she can bring her children to school.
"I am really happy that schools are reopening, but I'm just a little concerned about safety due to new virus, especially when my kids play during their break time. They are still kids, so they don't always wear mask like us," she said.
She told Cambodianess that her both children have been vaccinated and received their second doses in October 2021 which gives her confidence in taking her children back to kindergarten in Kratie Province.
"At school, it's a place for learning with guidance from teachers to fully direct teaching, but at home besides online classes, my kids prefer to play so I need to spend too much time with them," she said.
Cambodia shut down public and private educational institutions in March 2020 during the early stages of the pandemic and while they reopened in November 2020, they closed again following the Feb. 20, 2021 outbreak.
On Jan. 5, the Ministry of Health reported nine new cases of the Omicron variant, bringing the total recorded to 94 cases, with all known cases so far imported and no deaths yet attributed to the new variant of COVID-19.
Related Articles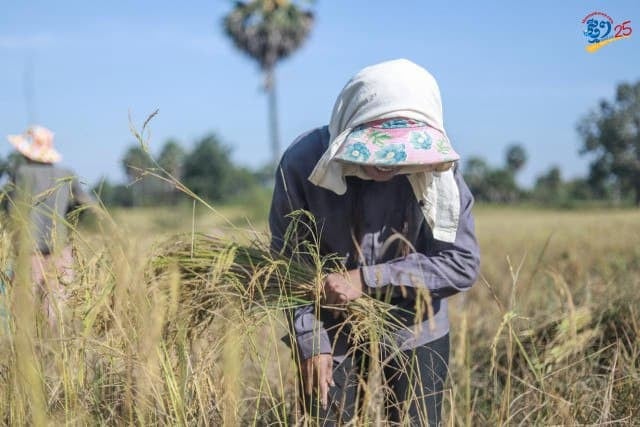 November 14, 2020 1:37 PM