SEA and ASEAN Para Games Go Tobacco-Free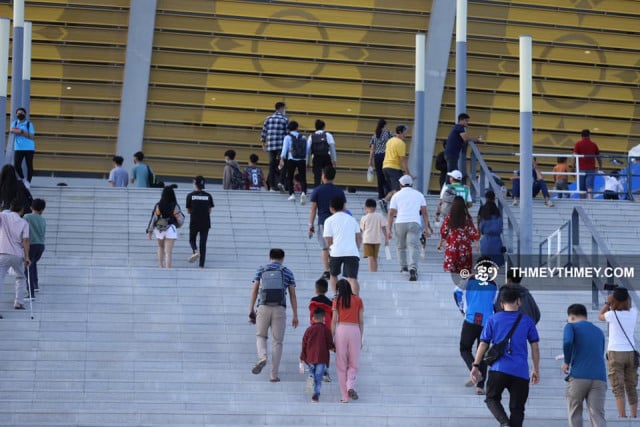 PHNOM PENH – Smoking and advertising of tobacco products and e-cigarettes will be banned at the 32nd SEA Games and the 12th ASEAN Para Games.
Sponsorship by tobacco or e–cigarettes companies at the sporting events is also prohibited, the National Organizing Committee ordered on Jan. 3.
The order, approved by the Tourism Ministry, aims to promote the idea of "Smoking-Free Sports Events" during the Games, which will be hosted by Cambodia in May.
Ministry Secretary of State Hor Sarun said signs banning smoking and advertising of tobacco, cigarettes or e-cigarettes will be attached to all promotional material to spread the message widely to stakeholders and the public.
The order is in line with the Law on Tobacco Control and with legal standards.
It includes five restrictions. The use of tobacco, e-cigarettes and heated tobacco products (HTPs) will be banned
There will be a prohibition on the selling, spreading, and advertising of all these products in the national stadium, sport areas and the athletes' accommodation.
There will be no sponsorship of these products. All the materials or banners of the 32nd SEA Games and the 12th ASEAN Para Games will include the prohibition information.
The "Smoking-Free Sports Events" theme must be widely spread among athletes, volunteers, organizing teams, and the public through the promotion, announcements and social media.
Since 2003, the Southeast Asian Games (SEA Games) have been considered tobacco-free, with Vietnam being the first country to impose the bans in the 22nd Games in 2003.
Major international sporting events such those run by FIFA have strict restrictions on the use of smoking advertising and sponsorship.
"The use of tobacco products leads to serious health, economic and environmental effects. About 15,000 Cambodians die each year from diseases caused by tobacco use," the Tourism Ministry said on its Facebook page on Jan. 11.
These effects include strokes, coronary heart disease, lower respiratory tract infections, chronic obstructive pulmonary disease, and cancer of the lungs, bronchi and trachea.
The deaths led to a loss of $649 million a year or 3% of the country's GDP.
Tobacco use causes an increase in toxic waste and plays a part in global warming by emitting carbon dioxide into the atmosphere.
As one of other solutions, a leading health advocate has recently urged the government to raise taxation on tobacco after imports of tobacco products rose nearly 17 percent, worth of $272 million, last year compared with 2021.
Related Articles