SEA Games Countdown Starts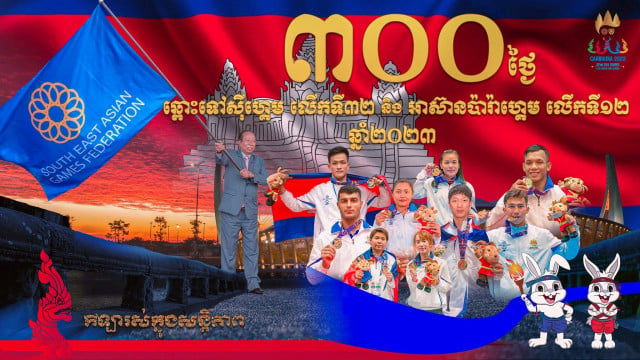 Organizers set media promotion rules
PHNOM PENH - - Cambodia has started a 300-day countdown as hosts of the 32nd SEA Games, the first time the kingdom has held this biennial event in its 58 years.
Cambodia is the only country to have missed out on its rotation to host the Games.
Organizers have encouraged all media institutions, including television, radio and other online outlets, to promote widely the lead-up to the event.
The Cambodian Sea Games Organizing Committee (CAMSOC) held a media meeting on June 23 to encourage publicity.
CAMSOC allowed the media to use the SEA Games logo and mascot in songs and videos about the event and about the ASEAN Para Games. However, all videos and songs must have their content and lyrics reviewed by CAMSOC.
CAMSOC has implemented four campaigns to celebrate this regional event.
In the last Sea Game in Vietnam, Cambodia won 63 medals, including nine gold, 13 silver and 41 bronze.
Cambodia will host the 12th ASEAN Para Games from June 3 to 9, 2023.
Related Articles