SEA Games: Football Games to be Live Streamed in Open Air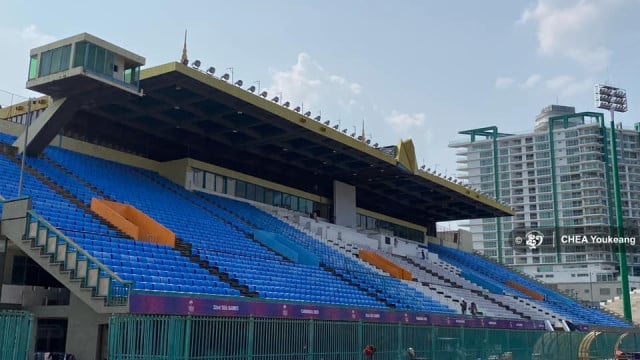 PHNOM PENH – Prime Minister Hun Sen instructed provincial and Phnom Penh governors to set up live stream screens near the stadiums, to broadcast the upcoming Southeast Asian Games (SEA Games) football games in the public space.
The move comes after many people sent him requests to do so, as they couldn't get a seat to see the game between Cambodia and Timor Leste, which will be held on April 29 at Phnom Penh's Olympic National Stadium.
"Because the match venue is quite small, compared to the number of people wanting to watch the matches, I am calling on the governors to arrange live streams from both the Olympic National Stadium and the Morodok Techo National Stadium," Prime Minister Hun Sen said on April 25 on his Telegram channel.
The day before, free tickets were given away at several locations in Phnom Penh. They ran out in a matter of hours while this first football game marks the unofficial start of the SEA Games – which will officially be held from May 5 to 17.
Many supporters across the country couldn't put their hands on a ticket.
"Therefore, the [capital-provincial] governors ought to set up the screens, so that the people who cannot support the athletes in person can watch the matches through a live stream," Hun Sen added.
The arrangement has to be done properly and as soon as possible, the PM stressed.
Shortly after the announcement, Kampong Speu governor Vei Samnang posted a picture of the screen installation in the province.
"[Everyone] shall watch the football match through the live stream on April 29, 2023 and the opening and closing ceremony of the 32nd SEA Games at the park next to the Statue of Samdech Choun Nath," the post reads.
As the host of the 32nd SEA Games, Cambodia prepared four stadiums for football competitions. The Group A men's event takes place at the National Olympic Stadium and Group B takes place at the Visakha's Prince Stadium. The women's event takes place at the Phnom Penh Crown's RSN Stadium and the Army Stadium.
A few other football games will be held before the official start of the inter-regional multi-sports competition. The Cambodian team will meet the Philippines on May 2, Myanmar on May 7 and Indonesia on May 10.
Related Articles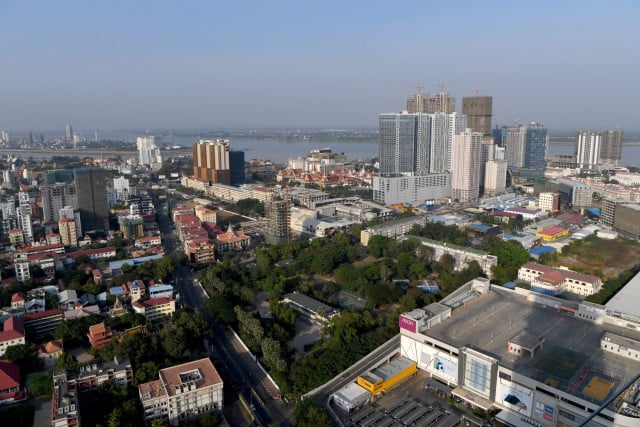 September 10, 2023 8:30 PM