SEA Games Postponement Good Opportunity for Cambodia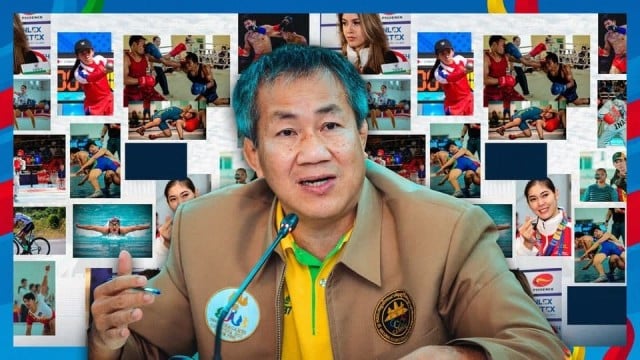 Delay gives more time for training: games official
PHNOM PENH--Postponement of the Southeast Asian Games (SEA Games) provides a good opportunity for the Cambodian Sports Federation to plan and carry out more training, the secretary-general of Cambodian SEA Games Organizing Committee (CAMSOC) says.
Vath Chamroeun, who is also secretary-general of the National Olympic Committee of Cambodia (NOCC), asked the federation and all national athletes to continue training harder to win more medals in Vietnam next year, when the 31st SEA Games will be held.
This was the last strategic time for Cambodia before it hosts the SEA Games in 2023.
"Therefore, the postponement of the SEA Games in Vietnam from 2021 to 2022 is an opportunity for Cambodia to prepare and develop the sports quality of our national team," Chamrouen said after an online meeting with the standing committee of the Southeast Asian Games Council on July 8.
But the secretary-general said that even though Cambodia has plenty of time to prepare and participate in the delayed games, it has lost a lot of time for training due to the Covid-19 pandemic.
The 31st SEA Games, which were due to be held from November 21 to December 2, were put off to between late April and early May at Vietnam's request.
The Philippines objected to the proposal because the country will have national elections at the same time, according to Chamrouen.
Speaking of Cambodia's commitment to organizing the historic 32nd SEA Games, he said Vietnam's postponement will not affect Cambodia's hosting of the event.
"Cambodia has a clear and real position in the preparations for hosting in 2023 and all ASEAN members also look forward to supporting the launch of this campaign," Chamrouen said.
"In Cambodia, we are proud that we have taken one step ahead with specific measures."
Related Articles