Second Mini Book Fair to be Held in Siem Reap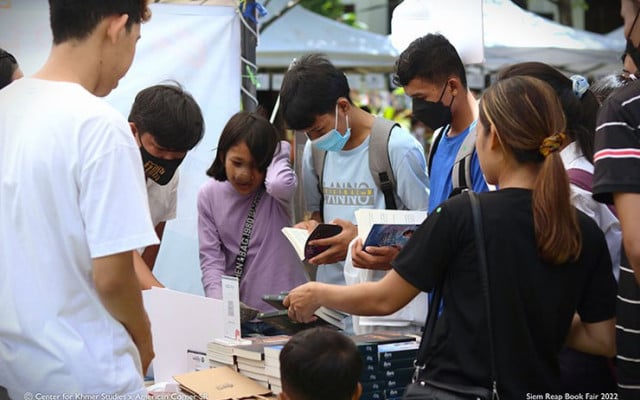 PHNOM PENH – The Center for Khmer Studies (CKS) is organising its second Mini Book Fair in Siem Reap this weekend to promote reading.
The event, at Wat Damnak monastery on May 27 and 28, is part of CKS's mission to develop good reading habits from an early age through storytelling videos, acquisition of reading tools and resources, and orientation sessions on library programs.
Last year, the CKS Library in collaboration with the American Corner Library organised the day-long book fair with the theme "Begin reading with us", supported by student volunteers.
CKS has designed the book fair to cater for children and adults. Activities in the CKS conference room include a presentation of the CKS library by the chief librarian, a panel on scholarship programs with the CKS deputy director and fellows, and a presentation on "Why We Need to Read".
More than 300 high school and university students attended these presentations.
Participants were able to visit 32 booths from 30 institutions, including libraries, bookstores, authors, publishers, museums, archives, magazines and other educational institutions. In the evening, the book fair hosted a Khmer classical dance performance.
The young children particularly enjoyed painting, drawing, storytelling and face painting on the CKS lawn with their parents and teachers.
Nearly 5,000 visitors of different ages and nationalities took part.
Related Articles