Seng Theary Moved to Preah Vihear Jail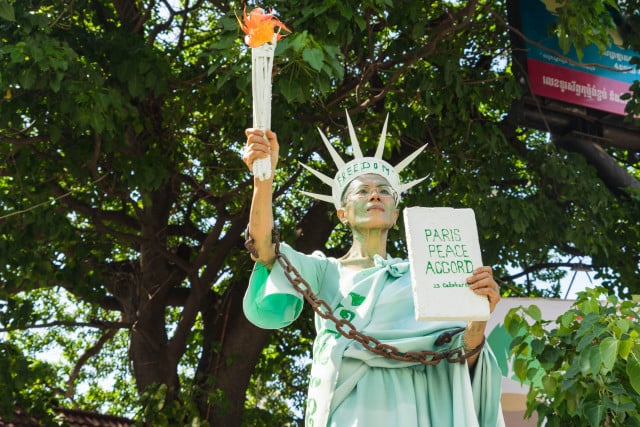 Prisons official cites security concerns

PHNOM PENH – Jailed lawyer and human rights activist Seng Thearyhas been sent to Preah Vihear prison. Her lawyer, Choung Chou Ngy, did not know why.
He said the next step was to try to meet her and give her legal advice and prepare a complaint to the appeal court as his request for access to her at Prey Sar Prison's Correctional Center 2 was denied on Friday.
Prisons department​ spokesman Nuth Savna said relocation of Seng Theary from Phnom Penh to Preah Vihear was related to social order and security.
"They had a plan to protest outside," he said. "If it is not prevented, it'll affect the duty and performance of our officials.
"It'll affect safety, social order and security. We don't want such problems to happen, so we have taken that measure.
"We took her to Preah Vihear to avoid any problems occurring in Phnom Penh. That's all."
Phnom Penh Municipal Court announced the verdicts on nearly 60 dissidents on June 14, sentencing 31 political figures and supporters of the CNRP to prison on charges of plotting and inciting societal upheaval.
Seng Theary was one of those jailed for six years. She was arrested and taken to Prey Sar Prison immediately after the verdict.
The United States and Germany have called for her release and that of other political figures and jailed CNRP supporters, saying their verdicts were unjust.
Related Articles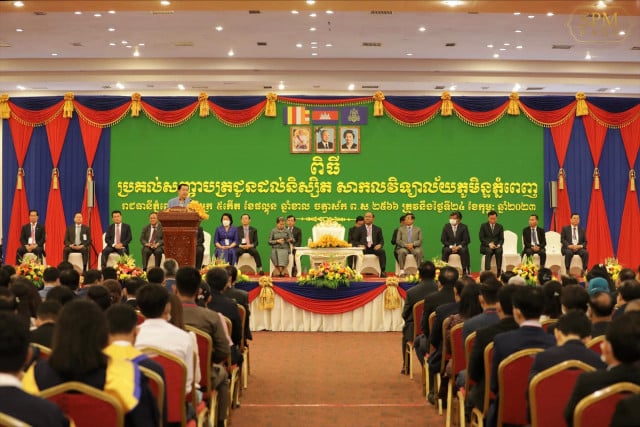 February 25, 2023 2:21 PM