Senior US Diplomat Tests Positive for COVID-19 upon Return to Cambodia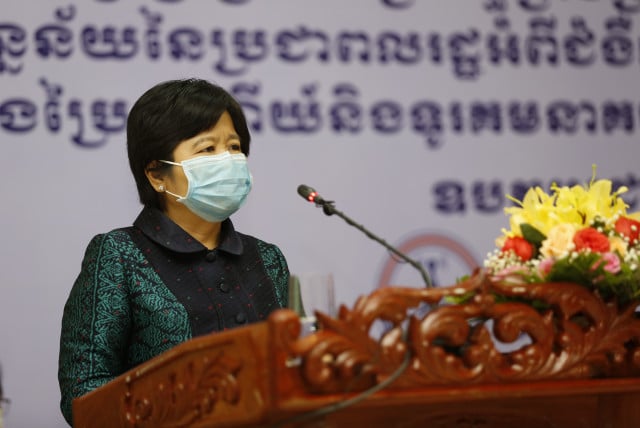 Phoung Vantha
August 4, 2020 3:09 AM
This latest case brings Cambodia's total number of identified cases up to 241.

PHNOM PENH--Cambodia reported one new Coronavirus Disease 2019 (COVID-19) case on Tuesday (Aug. 4).

A senior diplomat from the United States Embassy in Phnom Penh tested positive for the virus after returning to Cambodia from America via South Korea.

The diplomat reportedly tested positive on Aug. 3 and is now being treated at the US Embassy in Phnom Penh.

Meanwhile, the three Cambodians who previously tested positive for COVID-19 have recovered and have been discharged from hospital.

The latest case has brought the total number of COVID-19 cases to 241 in the country. Among them, 200 patients have already recovered while 41 others remain hospitalized.
Related Articles