Shift in Economic Drivers Good for Cambodia's Recovery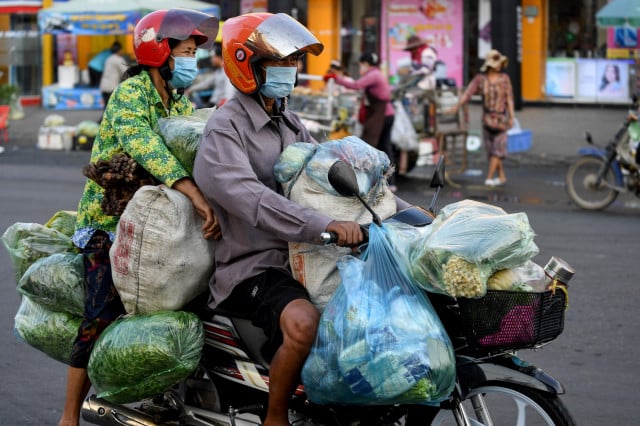 ADB predicts bounce back from pandemic
PHNOM PENH--Cambodia is enabling an economic rebound by boosting agricultural productivity and expanding non-garment manufacturing exports, a report by the Asian Development Bank (ADB) says.
The report on "Southeast Asia Rising from the Pandemic" was launched on March 16 and focuses on eight ASEAN countries.
It says up to 4.7 million people in Southeast Asia were pushed into extreme poverty in 2021 by the COVID-19 pandemic. This led to 9.3 million fewer jobs created in the same year, compared with a no-Covid scenario.
Ramesh Subramaniam, director-general of the Southeast Asia Department at the ADB, noted that despite these impacts and the spread of the Omicron variant, many countries in the region could do well with high vaccination rates.
Many countries have been opening up, he said at the launch of the report on the sidelines of the third Southeast Asian Development Symposium (SEADS).
Many countries in the region were well-positioned to recover but immediate action was needed to ensure that the recovery can take place in a sustainable manner.
"We still see optimism, and we do believe in hopefulness," Subramaniam said, citing from the report that countries in the region need to not only invest in the healthcare system but must carry out structural reforms that can boost competitiveness as well as strengthen macroeconomic fundamentals and fiscal prudence.


Senior economist at the Southeast Asia Department of ADB James Villafuerte said Cambodia's economy, in particular, has suffered from the -19 pandemic with a significant decline in growth.
"For Cambodia, the economic impact on Cambodia is quite severe when you look at 2020 and in 2021 because it was supposed to grow at a very fast rate with 7 percent in the last 10 years. In 2021, it was expected to grow at 3 percent. It is positive growth but still way behind the trajectory of potential growth," Villafuerte said.
However, Cambodia could shift its economic drivers by distancing its dependency on traditional drivers like tourism, construction and garment, textile and footwear (TGF) exports.
Agriculture is taking the lead in driving growth, with the country being able to export its produce to big markets through free trade agreements with China and South Korea, he said.


"The first shift is improving agriculture productions and the second is the stronger contribution of non-TGF manufacturing such as bicycles, electronic parts as well as investment flowing into chemical and solar panel industries.
"Therefore, I think there is still good hope that Cambodia, while it will not immediately go back to its pre-pandemic trend, posts quite respectable growth in the next two years," Villafuerte said.
He added that the country needs to pursue these trends by upgrading agricultural production and manufacturing capability to sustain growth.
Citing the report findings, Villafuerte said the country needs to maintain macro and financial stability such as fiscal policy and debt sustainability to achieve growth in the future.
Related Articles