Siem Reap Should Not Rely Solely on Tourism Dollars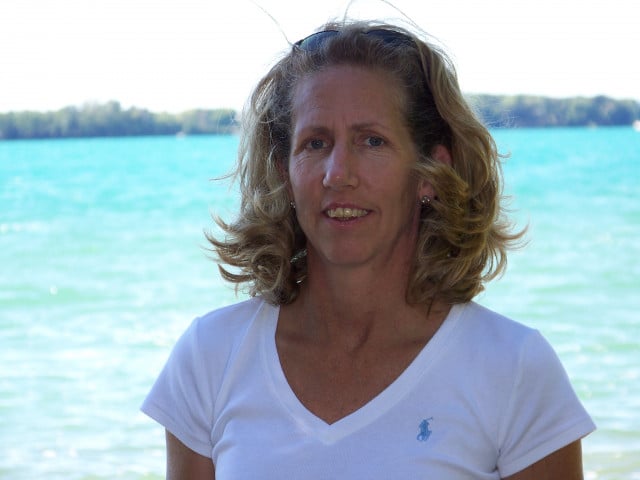 Ky Chamna
May 25, 2021 9:51 AM
Having closed her guesthouse over the course of the pandemic, Chris Hall sat down with Cambodianess to discuss how Siem Reap Province has changed due to COVID-19 and what its future may look like.
Ky Chamna: We know that COVID-19 has had a crippling impact on Cambodia's tourism industry, but how do you feel Siem Reap has changed as a result of the pandemic?
Chris Hall: I fell in love with this city the first time I visited it because it is distinctively Cambodian. Its people are incredibly kind and gracious. It is small and quaintly beautiful. Obviously, the city has changed quite a bit over the last year with no tourists and a much smaller expat community. It became very apparent how dependent the city was on tourism very early on.
So many businesses have closed, some have relocated to Phnom Penh and those businesses that are currently surviving here have adapted on how they provide their services and expanded to who their target customers are, the locals and the long time expats. There are cities all over the world that are having to do the same thing and, as hard as it is, it may be a good thing in the long run for cities to learn to not be completely dependent on tourist dollars. Have visited Phnom Penh since the pandemic, I did not see the same devastation there that we have seen here in Siem Reap. The capital city Phnom Penh does not depend entirely on tourism. In the province of Siem Reap, we also have the 38 roads project going on right now which has further ravaged the provincial city. This has been really hard to watch with the lack of tourists. Let's hope the end result does not take away from what makes Siem Reap unique and beautiful.
Ky Chamna: The pandemic is still a global issue, how soon do you see international tourism recovering in this context?
Chris Hall: I don't see any type of tourism returning here until maybe summer of next year and foresee it being years before there is the same level of tourism we had here before COVID-19. Unfortunately, even when tourist visas can be obtained, it will not be like turning on a light switch with the return of tourism. There is the possibility that vaccines may make traveling and quarantines a bit more relaxed. However, it is hard to tell what that is going to look like and at what point Cambodia and other countries are prepared to ease things a bit as a way to make visiting easier and not so costly.
Ky Chamna: When we met in Siem Reap months ago, you told me that had to close the guesthouse you'd been running in Siem Reap City. Do you have any plans to reestablish your guesthouse?
Chris Hall: Yes, I live in a villa where I have had guests from around the world to come and stay. I have not had any visitors since March 2020. To be honest, I am not sure if I will continue to do it, even though having guests is a possibility. I am waiting to see what happens with the conditions here and in other parts of the world during the rest of this year before I can make the decision. Since I already live here, it is not really a devastating choice to make. However, it could mean downsizing to something simpler.
Ky Chamna: You've still been working on environmental issues and supporting communities hard-hit by the pandemic, can you talk me through that?
Chris Hall: I have been assisting Sophal Sea [A Cambodian environmentalist] for a few years with the awareness toward the education and problem solving of plastic and trash issues among the communities along the Tonle Sap Lake. In an attempt to continue this work during COVID-19, last August we implemented a monthly "Rice for Plastic" program. It started with the small village of Chong Prolay in Kampong Khleang. Families collected their properly sorted household plastic and in return they were given 5 kilograms of rice. For any environmental plastic collected, they were to receive an additional 5 kilograms of rice. Generally, we would have a Water Rising Festival in June. Yet, due to the latest COVID-19 scares and lockdowns, this will be reduced to community-based household sorted plastic and food packages that were donated to poorer families in three Tonle Sap Lake communities. The plastic collected in Kampong Khleang is to be shredded and used to make concrete pavers for the community.
Ky Chamna: In your opinion, what should Siem Reap Province be doing in terms of tourism promotion when the pandemic is brought under control?
Chris Hall: It seems that many who pass through Cambodia are part of a Southeast Asian excursion. They are in the area to see Vietnam and/or Thailand which are much better-known destinations. Cambodia is more or less a side trip. I have found that most of the tourists visiting Siem Reap come for an average of three to four days to see Angkor Wat and then leave for Vietnam or Thailand. I think Lao PDR is in the same boat as far as tourism is concerned.
I don't think there is enough worldwide advertising for Cambodia showcasing all there is to do and see here. Better international marketing for Cambodia as a destination country, not just the province of Siem Reap alone, might be helpful. This would hopefully spread the tourist dollars across the country, not just concentrate them here in Siem Reap. Marketing that highlights how beautiful the people are here. Cambodia is rated one of the friendliest countries in the world alongside food, culture, nature and affordability. As an American, I can tell you that many people in the United States are aware of Thailand and Vietnam but know nothing about Cambodia or that it is right next door to both. China has provided the largest number of tourists recently. But if Cambodia is looking for expanded tourism from other countries, a better marketing of the country as a whole is necessary.
Related Articles