Siem Reap Skyscrapers Plea Faces Backlash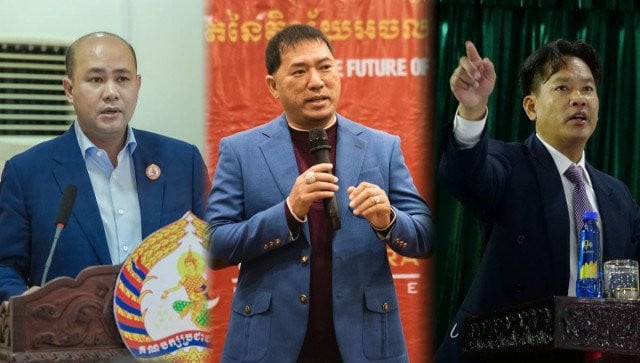 Rethink height limits, says real estate expert
PHNOM PENH--Kampong Speu lawmaker Hun Many and Sok Touch, president of the Royal Academy of Cambodia, have taken issue with criticism of restrictions on major developments in Siem Reap.
Kim Heang, general director of Khmer Real Estate, said the failure to allow large projects and high-rise buildings to attract tourists was affecting the Angkor resort as a national cultural property.
Hun Many said Heang had the right to express his views and there was nothing wrong with that. However, Many said this right should not infringe on the honor of individuals or insult the institutions and hundreds of public officials in the Apsara Authority whose duty it was to preserve the ancestral heritage within the rules.
"Kim Heang's ideas, which come from only one angle, do not reflect the reality of the situation that a commentator without this responsibility considers," Many wrote on Facebook on Feb. 17.
"Do not think that only your thoughts are right. The Government's thinking is comprehensive, so its decisions are positive for all people, not just one group,"
As the president of the Union of Youth Federations of Cambodia, Many urged Heang to understand the meaning of national love.
"The word 'patriotism' has a very high meaning and spirit, so we should promote it a lot and all the time. It's not just a word, but a practical execution," Many said.
Heang told a real estate seminar on Feb. 12 that the weaknesses of Siem Reap were limits on the height of construction and large projects and too much cultural preservation.
"How much longer do we conserve?" he said.
"Love Cambodia. But if love is important for the economy to grow, if the economy is deadlocked, what does love do? The weak point of Siem Reap is the height limit of the construction. The point of death is related to real estate," he said.
This real estate expert criticized UNESCO for including Angkor Wat on the World Heritage List.
"It's right not to build a skyscraper near temples but in some areas things to be build are not even close to a temple," he said,
"If you are concerned about removing it from the list of heritage, will UNESCO give us food?"
Heang acknowledged that buildings cannot be put up around Angkor Wat and other large temples, but the government should allow the construction of high-rise buildings in areas far from those temples, such as around Old Market or Phsar Leu.
Sok Touch said there was no shortage of high-rise buildings far from Siem Reap. Thousands of floors can be built in any province or capital, but not in Siem Reap.
Sok Touch, who holds a PhD from Russia, said there were limits on construction of buildings in the Russian City of Saint Petersburg. If you want to build high-rise buildings, you can go to Moscow. Washington could not build a building taller than the White House. If you want to build a high building, you have to go back to New York City.
"How many such people are there? What kind of heart does he have? Is he Khmer or what? He thinks of his own interests. He does not think of the interests of the nation and the Khmer ancestors who have left great achievements to the next generation of Cambodians," Touch said.
Heang apologized publicly for his mistake in sharing the video affecting national heritage.
According to the Royal Decree of 1993 on the Designation and Management of Siem Reap City, The Angkor area has an area of ​​401 square kilometers.
Article 2 divides the protected area into five parts, including resorts, temples, archeological parks to be protected, cultural landscapes to be protected, and important points of antiquity. There is a provision to protect and prohibit the destruction and harm to the environment and temples.
In July 2021, UNESCO removed the British city of Liverpool from the World Heritage List due to the city's development of high-rise and luxury projects that differ from the original UNESCO World Heritage List. Liverpool was the third city to be inscribed on the UNESCO World Heritage List. UNESCO also removed wildlife sanctuaries in Oman, Arabia, from the list in 2007 and three valleys in the Albany in Tresden, Germany in 2009.
Related Articles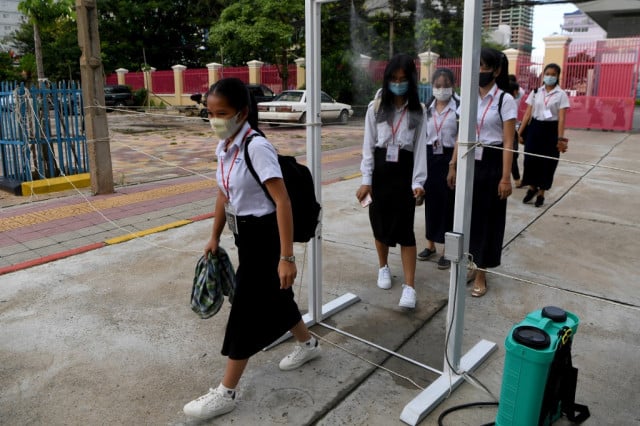 November 19, 2020 6:26 AM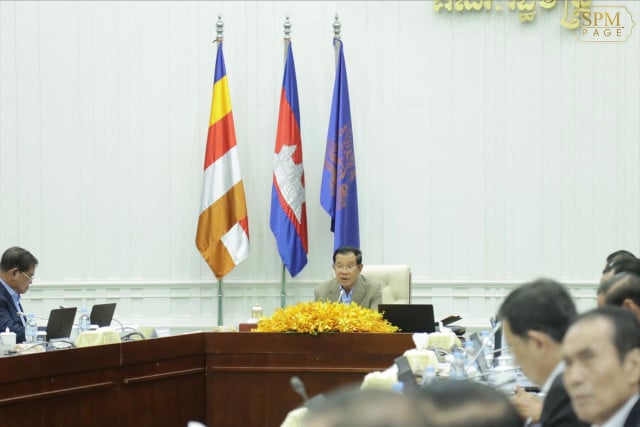 February 22, 2022 6:54 PM