Siem Reap: Why do some Cambodian Tourists Start Turning to Tour Guides?
SIEM REAP - Visitors have gradually returned to tourism hotspots in Cambodia, especially the historical and cultural province of Siem Reap, as the COVID-19 pandemic recedes.
With vaccinations, hygienic measures and restoration of the provincial city's public environment, local tourists have played their part in reviving the province's growth.
In addition to their interest in the beauty of the temples and the city, an increasing number of domestic tourists want tour guides to explain the historical aspect of these ancient monuments.
Lout Bunchhoub has worked as a tour guide for a decade and specialises in English and Spanish. He stood in front of the mountain temple of Bakheng not far from the Angkor Thom city's famous entrance of Tonle Om and spoke of how he has noticed this change.


Lout Bunchhoub: After April 2022, when the country is back to normal, local tourists who come to the Angkor region often choose tour guides in Khmer language. This has helped us during the weekends when foreign tourists have not made their way here.
The importance of tour guides must be explained to local clients to revive the tourism sector, he said. This was not the case before the pandemic when the influx of foreign tourists was much higher and some guides were booked months in advance.
Then why were some Cambodian people not interested in hiring tour guides in the first place?
Lout Bunchhoub: First, there weren't a lot of Cambodian tour guides who tried to seek out Cambodian tourists", he continued. "Some Cambodian people also didn't know much about this service as well. When asked, some Cambodian tourists simply replied that they already know what Angkor Wat is. Why would they need tour guides? However, when we introduce them deeper into the story, they begin feeling attached.
According to Bunchhoub, Cambodian tourists often come to see the temples with a sense of experiencing its aging beauty, but not really the layers of story which exist behind it.


Bunchhoub sees the importance of this service. With a population of more than 16 million people and a large pool of young citizens, Bunchhoub said it is crucial for the later generation to comprehend the value of ancestral heritage. With so many people locally, he hopes that tour guides can be less reliant on foreign tourists alone in the future.
Lout Bunchhoub: On weekends, many Cambodians are often interested in visiting temples. If they know this value, they will try to seek a tour guide for themselves.
With foreigners, Bunchhoub usually charges based on the number of individuals. However, for local visitors, the fee remains more or less the same even though the group number is different. He would then charge based on how many places local people want to visit. For him and his group, a one-day tour in the Angkor Wat temple would cost around 120,000 riels or $30. In some months, he gets five to six groups of visitors.
Bunchhoub has seen foreign visitors weep as they felt deeply touched by the monument and its environment. Some Cambodian visitors are puzzled about the scale which ancient architects and engineers had achieved.
Lout Bunchhoub: Today, I was providing a tour for a monk. The monk kept wondering on how the structure was built. For students, they still feel excited about the mystery of these places. When they explain, they do not always point out the size of the temples. They instead focused on the sculptures. For those who want to learn fashion, they can come and observe the Apsara and the Deva sculptures. If they want to learn hairstyles, they can do so here as well. For engineers who want to learn sculptures, they can come and see it here. Angkor Wat is a warehouse full of tradition, culture and art.


After April 2022, Bunchhoub noticed that French and Spanish tourists made up a large portion of oversea visitors.
Born in the province where he studied and works, Bunchhoub is proud of what he has and what his ancestors have given him.
Lout Bunchhoub: I am proud. I was born in this region and I was able to learn from the legacy of my ancestors. Therefore, we should discover more stories so that we can share them to others about what had happened to the past. I am happy! Sometimes, foreign tourists ask me if I want some rest. I said no, I want to work and I am happy about it.
During the last two years, when the pandemic hit, Bunchhoub turned to fishing in the Tonle Sap lake where he could make a living but it did not take long for him to return to do what he loved.


Lout Bunchhoub: I can't abandon it. I love it. Some friends of mine turn to other means of making a living. Yet, for me, I still love it. I told myself that I will do it until I can no longer walk.



Ky Chamna contributed to this story.
Related Articles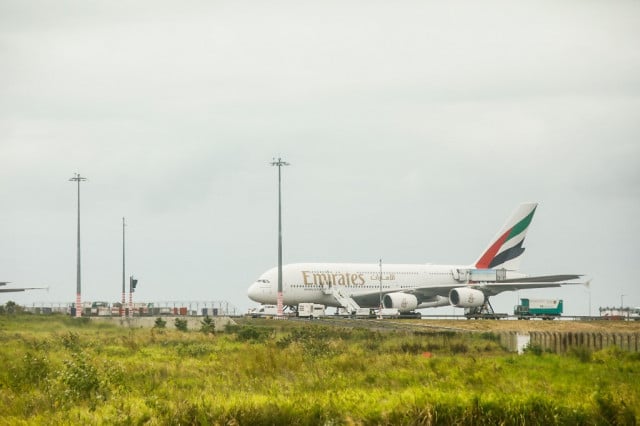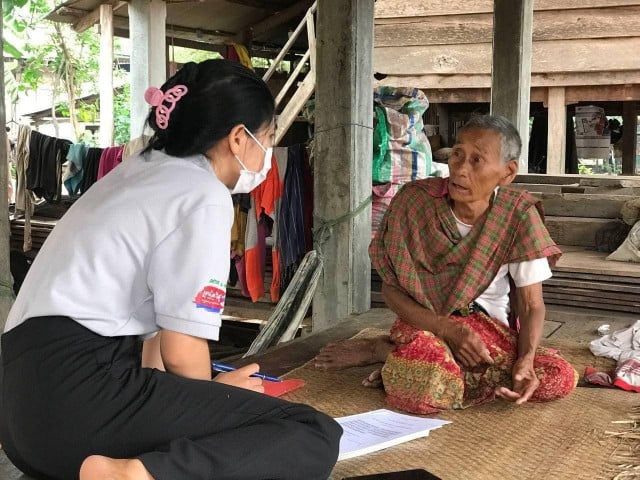 September 26, 2021 5:21 PM