Siem Reap's Royal Residence Fire Caused by Electrical Issue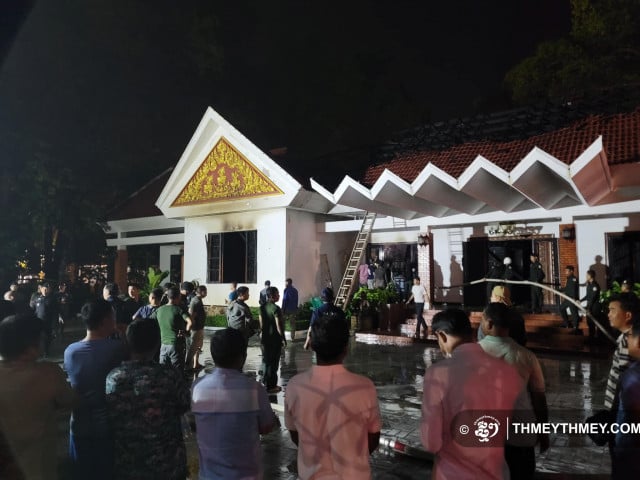 SIEM REAP – An electrical issue was identified as the cause of the fire that broke out in the Royal Residence in Siem Reap and destroyed part of the palace.
The incident started at around 10 p.m. on March 12 and was brought under control about two hours later, using 11 fire trucks, according to provincial authorities.
The Ministry of the Royal Palace said in a statement that the fire occurred in a small building of the residential compound.
"The Ministry of the Royal Palace is deeply saddened by this unfortunate event," the statement said.
Five workers have been questioned by police to understand what caused the blaze. According to the police, the building was under renovation.
Local authorities have set up barricades around the residence, that is strictly guarded, to prevent people from approaching.
Originally written in Khmer for ThmeyThmey, this story was translated by Torn Chanritheara for Cambodianess.
Related Articles